With spring now in full swing, you've likely already treated yourself to a tasty burger or two over the past few weeks, but if you're looking to take your burger experience to the next level for National Burger Day (May 28), Toronto chef Nuit Regular's Pad Gra Prow burger should be at the top of your list.
Making its return to Pai for one day only, chef Regular's signature burger offers a contemporary Thai twist on the classic American cheeseburger with two all-beef patties, smoked mozzarella, grilled onion, lettuce, quick-pickled cucumber and chilli, Thai-style fried egg, and house-made sriracha sauce on a sesame bun.
Since the Pad Gra Prow burger is available on a first-come-first-serve basis and will undoubtedly sell out quickly, chef Regular is also offering Torontonians a do-it-yourself takeout kit that comes complete with everything you need to replicate the burger at home.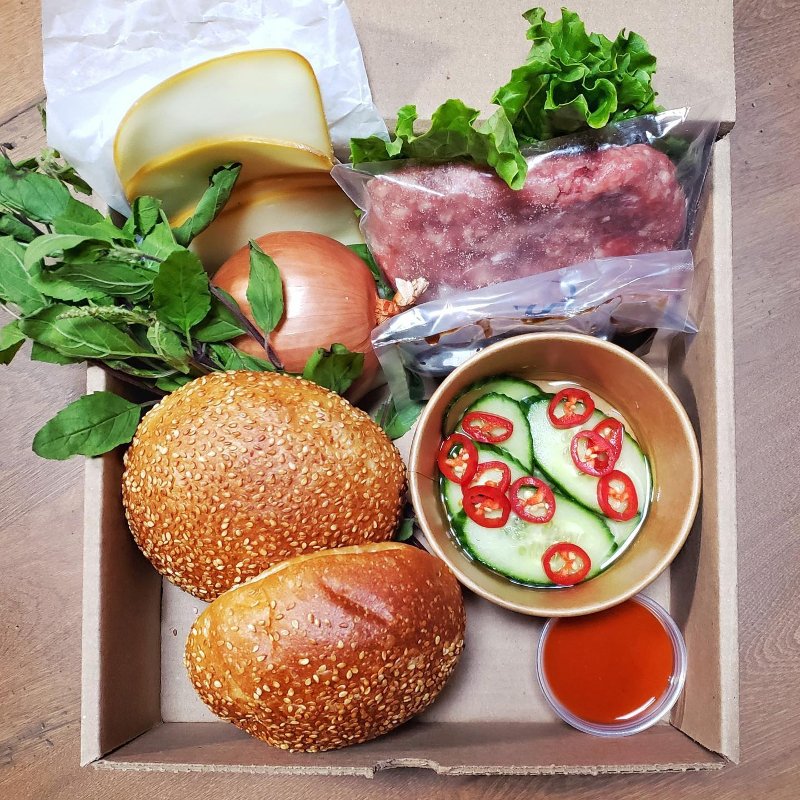 The Pad Gra Prow burger will be available for takeout and delivery at Pai Downtown and Pai Uptown on May 28 at 4 p.m. Burger kits can currently be pre-ordered online for pickup at all three Pai locations.