Buffalo Mountain Lodge in Banff has revealed the concept for their brand-new restaurant, The Prow, expected to open in June 2021.
With former Cilantro and Bar C executive chef Lance Monteiro as chef de cuisine, the restaurant will aim to offer high quality local fare in an approachable way, including game meats, shareables, and made-in-house pastas.
The interior design for The Prow pays homage to its mountain surroundings, while its name is rooted in climbing and skiing–"prow" refers to an overhanging mountain ridge or the highest point on a ski hill.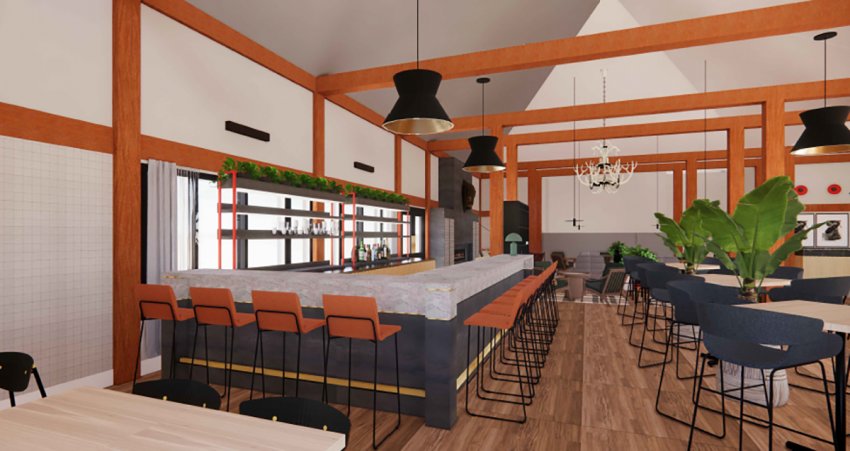 "When guests arrive, it will be a fresh new experience when they walk into the main lodge. The renovations will really be striking to return customers," says Canadian Rocky Mountain Resorts owner Larkin O'Connor.