Heading to the mountains to escape the bustling city life has garnered such commercial appeal since the boom of social media, that these days it's rare to truly escape. Canadian Rocky Mountain Resorts is changing that.
Whether you're planning the perfect wedding, a reinvigorating corporate retreat, or just looking to escape the city with a group of friends and family, CRMR's rustic accommodations, breathtaking scenery, and world class cuisine offer a taste of Rocky Mountain luxury unavailable anywhere else. And now, CRMR is taking privacy and comfort to the next level.
CRMR has created the ultimate escape for those seeking sanctuary with three exclusive Rent Your Own Island or Lodge packages available at Buffalo Mountain Lodge, Deer Lodge, and Emerald Lake Lodge.
Buffalo Mountain Lodge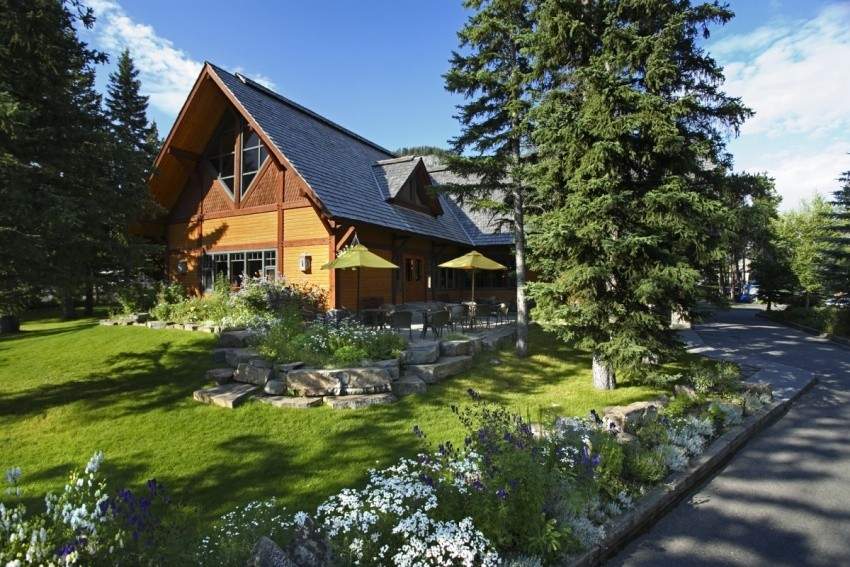 What many would call Banff's premiere destination, Buffalo Mountain Lodge combines the quaint charm unique to the mountainside town with the glamour and luxury CRMR has become known for. The Rent Your Own Lodge option is an incredible opportunity to enjoy the flurry of activities available in Banff with the convenient ability to escape it all to your own private space. The package includes all 108 guest rooms, ample conference capacity, breakout rooms, and picturesque ceremony spaces, perfect for corporate retreats and weddings.
The recently renovated Sleeping Buffalo dining room features elevated Canadiana cuisine procured from CRMR Ranch and other local producers, artfully assembled by chef Kelly Strutt. The menu's delicious departure from the ordinary highlights smoked, cured, and roasted wild game like elk and bison, freshly picked root vegetables, foraged mushrooms and mixed grains, indigenous berries and other wild fruits grown in the Rocky Mountain region. Sleeping Buffalo's award-winning wine list pairs perfectly with chef Strutt's cuisine, and features boutique wines curated from around the world, including Canadian VQA selections.
The atmosphere is warm and cozy, fusing elements of the surrounding landscape with a modern look, while the interior decor incorporates natural materials such as granite, leather, and wood with high-vaulted pine ceilings, making the dining experience a perfect getaway within a getaway.
Deer Lodge
Located within walking distance from the iconic Lake Louise, Deer Lodge encapsulates the history and majesty of the Canadian Rockies like no other. Built of hand-hewn timber, the rustic ambiance offers an ideal retreat without sacrificing any of CRMR's renowned upscale amenities.
The Rent Your Own Lodge option offers an ideal setting for gatherings of any kind and includes 71 guest rooms, a formal dining room, quiet reading and sitting rooms equipped with a large stone fireplace, conference facilities, and a games room. The tranquil magnificence of the neighbouring landscape is on full display from any room, but is best enjoyed on the rooftop hot tub where the Victoria Glacier takes centre stage.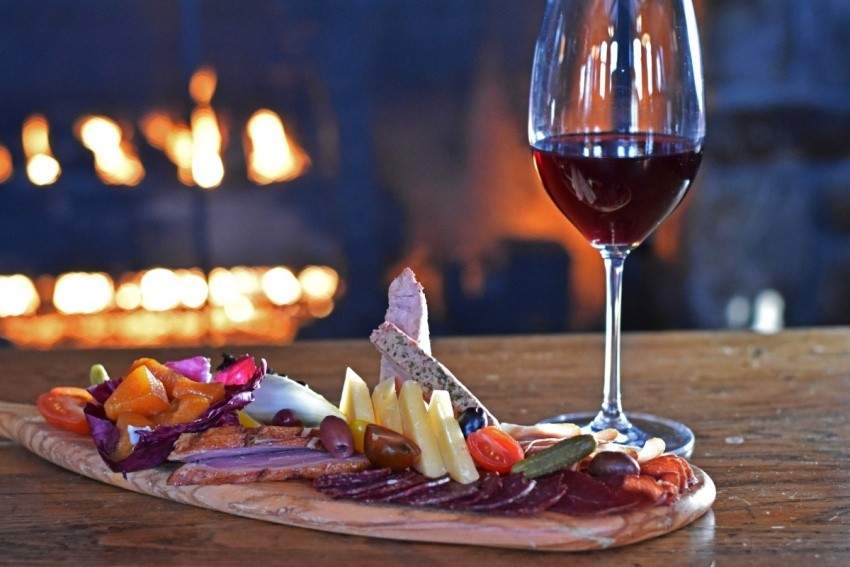 Deer Lodge cuisine offers casual fare like flatbreads and burgers at the Caribou Lounge as well as hearty Prairie favourites from the dining room that utilize game from the CRMR Ranch along with sustainable seafood, Prairie-grown grains, and locally-sourced vegetables. The wine list features an extensive selection of award-winning wines from central British Columbia and Ontario's Niagara Peninsula, as well as a generous selection of hard-to-find Vintners' reserve wines.
Emerald Lake Lodge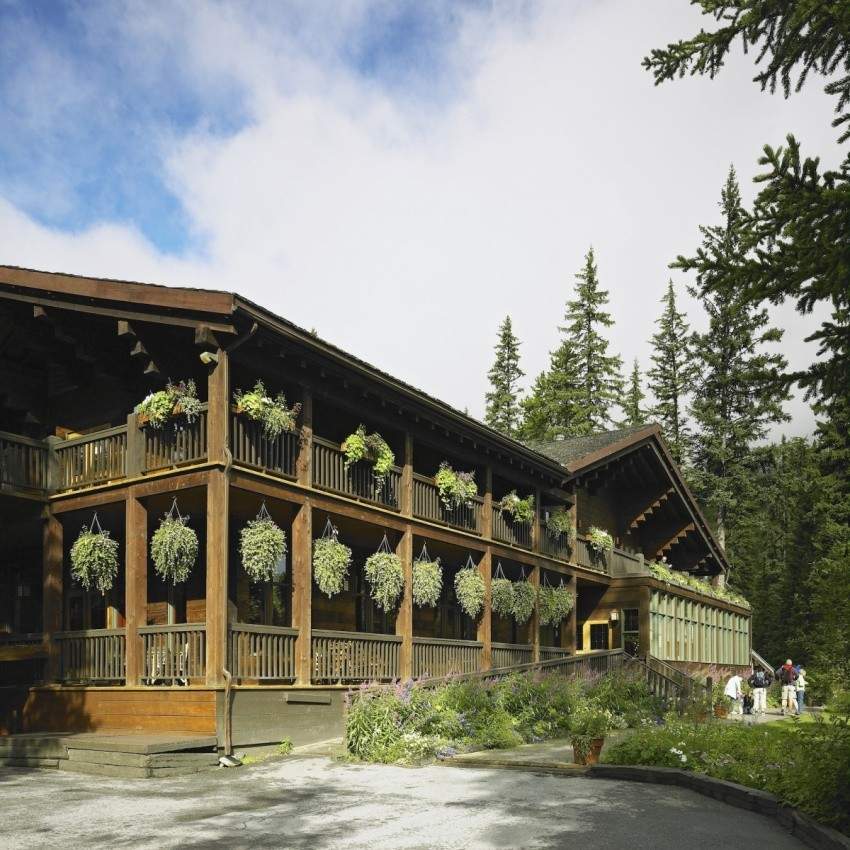 The ultimate destination for privacy and comfort, Emerald Lake Lodge's Rent Your Own Island option offers an escape a step beyond its sister resorts. Nestled in the heart of Yoho National Park next to a breathtaking body of water, the lodge includes 85 guest rooms, main lodge and conference spaces, a games room, private whirlpool baths, private balconies, century-old wood-burning fieldstone fireplaces, and a team of dedicated staff on location to cater to every need imaginable.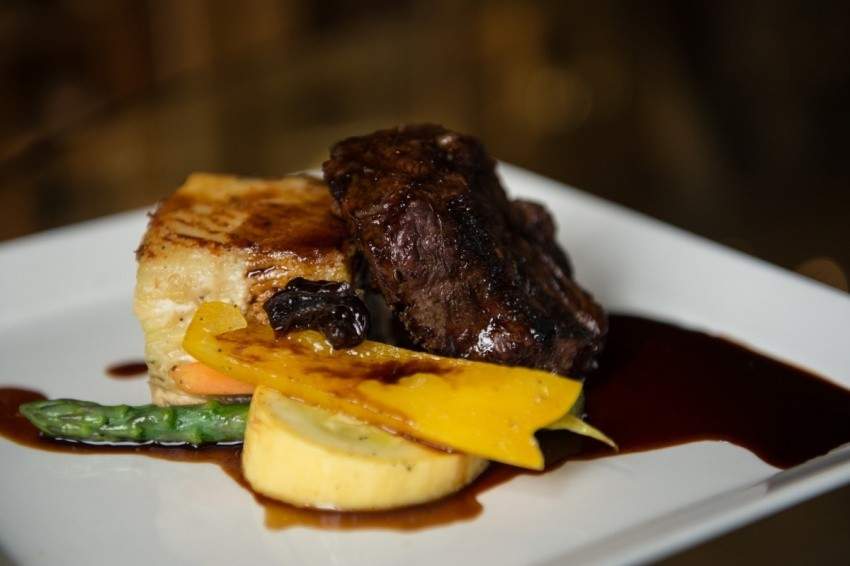 Emerald Lake Lodge's dining room, lounge and bar is highlighted by an oak bar salvaged from an 1890's Yukon saloon and features cuisine sourced from CRMR Ranch such as elk, bison, and caribou, along with seafood, pasta, a decadent array of desserts, and over 400 wines on offer. For more casual fare, guests can visit the newly opened Cilantro Cafe, which sits directly on the island's famous jewel-coloured waters.
The scenery surrounding the property's 13-acre peninsula is as spectacular as it is surreal. The Rent Your Own Island option offers a sense of secluded serenity that allows guests a way to reconnect with nature unlike anywhere else.