Whether it's for the weekend (or even better, a long weekend), just a day off, or a long-awaited getaway with a group of friends, a trip to the Rockies is just not complete without a few bites and drinks in front of a fireplace or mountain view.
Banff's and Lake Louise's incredible scenery, crisp air and at this time of year, fresh layer of powder attracts outdoor enthusiasts from near and far, for everything from backcountry skiing to dogsledding.
And for those without the tenacity for skiing all day, or those who just want a bigger reward at the end of the run than just chili and beer at the chalet, there's apres ski—what some might even consider to be the best of hitting the slopes.
While you're warming up the car, stripping off the boots and the layers, consider melting into a chair in front of the fireplace, with a drink in hand and comforting bites of local mountain cuisine.
Thankfully, whatever the mood you're in, whether you're shred-obsessed or just dabbling in outdoor activities, there's a perfect spot for you to enjoy local and seasonal dishes and brews.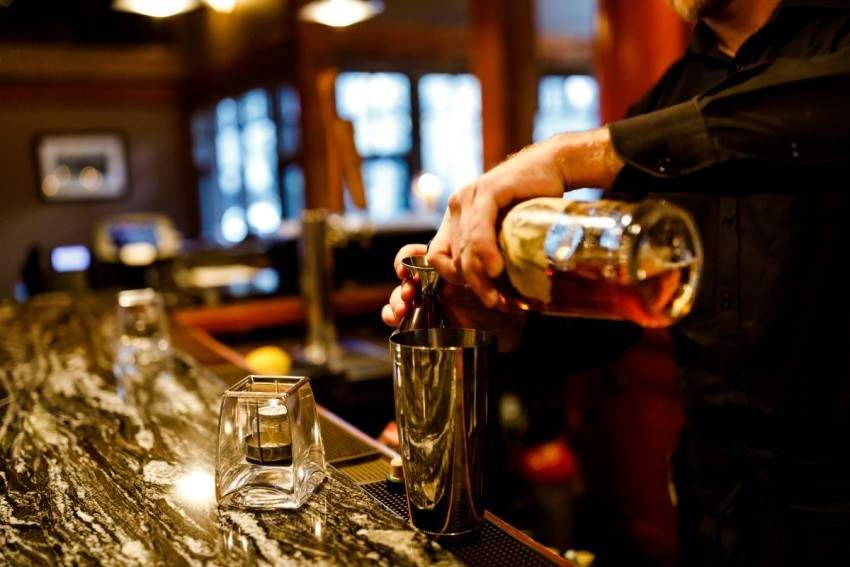 In the heart of Banff, close to all the eclectic shops and bars, you can stop by Buffalo Mountain Lodge and mingle with other apre-skiers in the Sleeping Buffalo lounge over local beers, pizzas and small bites; or get ready for the evening with cocktails and hearty entrees like beef short ribs and lamb shank.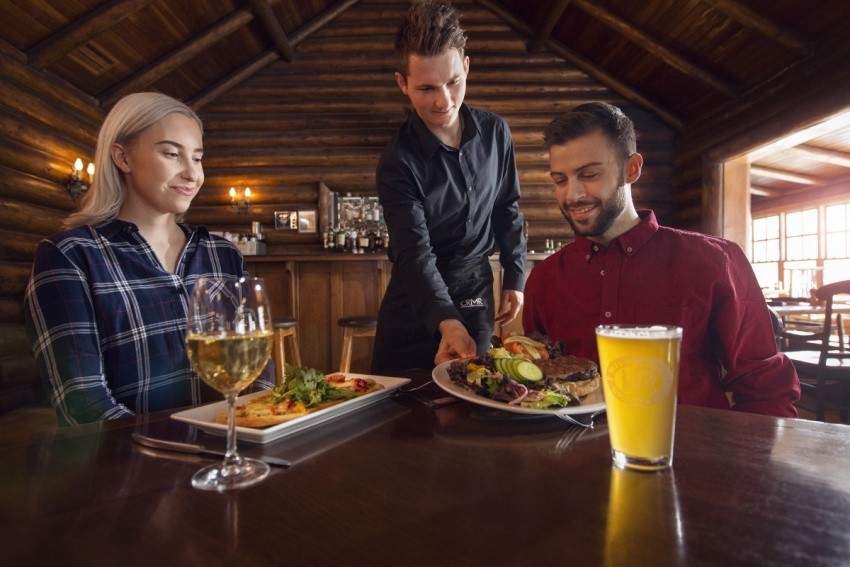 For a true mountain experience, retreat to Deer Lodge, just five minutes from Lake Louise, away from the hustle and bustle of town centre. Its rustic decor complements the tranquility of its surroundings. Wind down with casual fare like flatbreads and burgers at the Caribou Lounge, or indulge in hearty Prairie favourites with wine from an extensive selection in the dining room.
Whichever lodge you choose, you can feel good about their local and seasonal fare. Canadian Rocky Mountain Resorts' philosophy is deeply rooted in principles of sustainability and authenticity. Using local produce and meats at its restaurants, CRMR even has its own 500-acre game ranch just outside of Calgary, where the company raises bison and elk.
Sample CRMR's quality meats at Buffalo Mountain Lodge and Deer Lodge with their Rocky Mountain charcuterie board, comprised of elk salami, air-dried buffalo, prosciutto, smoked duck breast, wild boar pate, aged Sylvan Star gouda, mustard melons, cranberry relish, olives and pickles.
Plus, you can take advantage of happy hour deals, available at both properties, featuring local Alberta craft beers, glasses of prosecco and Aperol Spritz cocktail for $6 each.
Here's four recognizable Calgarians and how they love to après-ski.