A scenic 15-minute ride up the Golden Eagle Express Gondola will land you at Eagle's Eye Restaurant, Canada's most elevated dining experience, literally. Perched high at the top of Kicking Horse Mountain Resort in Golden, B.C., the restaurant is located at an impressive 7,710 feet above sea level and lets you dine whilst taking in the jaw-dropping views of five national parks. The 360-views show off more than 1,000 often snow-capped peaks zigzagging along the horizon in the Purcell, Selkirk, and Rocky Mountains.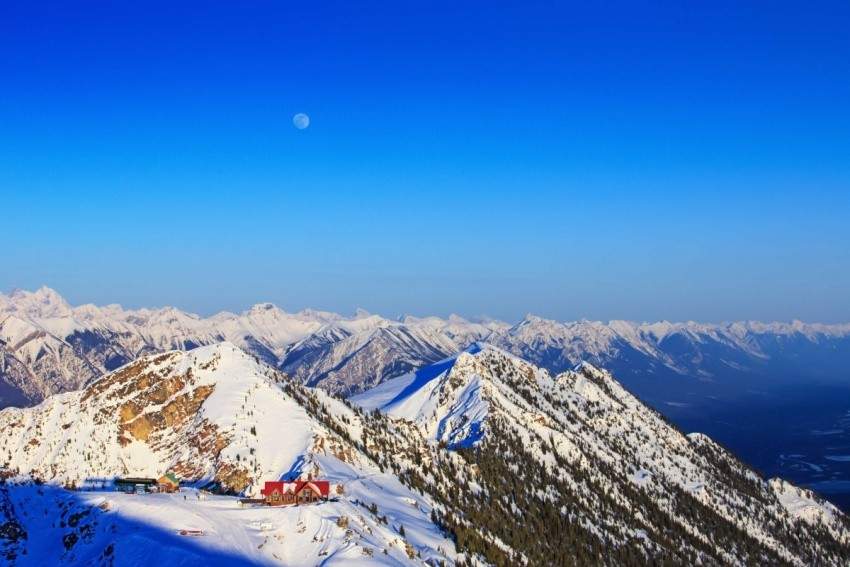 But the panoramic backdrop isn't the only wow-factor at this world-class spot. Chef Nassim Meddane offers a menu that's equally impressive, serving plenty of ingredients synonymous with Western Canadian cuisine, such as Alberta beef, salmon, buffalo and elk alongside a line-up of great B.C. wines.
It's no easy feat sourcing ingredients and adjusting recipes at the same elevation that airplanes fly!