To adapt to the ever changing dining climate, Justin Tisdall and chef Bryan Satterford, industry heavyweights and co-owners of Vancouver's own Juke Fried Chicken, are transforming its dining room to something completely out of the ordinary, while maintaining its takeout and counter service. Chickadee, a choose-your-own-cocktail-adventure concept, is the restaurant owner's newest vision.
Starting today, Chickadee will welcome small groups of customers to sit down for a cocktail experience that will allow patrons to customise cocktails from the bottom up. An online platform or app allows customers to choose their preferred spirit, brand, flavour profile and style of cocktail, allowing them to get the experience of sitting down at a bar and having a conversation with the bartender. If you are feeling indecisive, Chickadee also has a "dealers choice" option, which leaves you at the hand of their bartender.
"The recent reimagining of dining rooms throughout the industry gave us the perfect opportunity to fine-tune and launch Chickadee," says Tisdall. "We're excited to give people a taste of our new handcrafted, customised cocktail experience."
There is also a plethora of drink options for those who'd prefer to order from the menu, including shaken-up cocktails and stirred-down cocktails created by Juke's award winning bar manager, Sabrine Dhaliwal, who made her mark in the industry through working with West, UVA Wine and Cocktail Bar and Pourhouse. The set cocktail menu, handcrafted by Dhaliwal, includes cocktails ranging from the Greyscale (Beefeater gin, black lime, black sesame, lime juice, egg white) to the Golden Sunset (Flor de Caña 5yr rum, turmeric coconut cream, pineapple juice, lime juice.)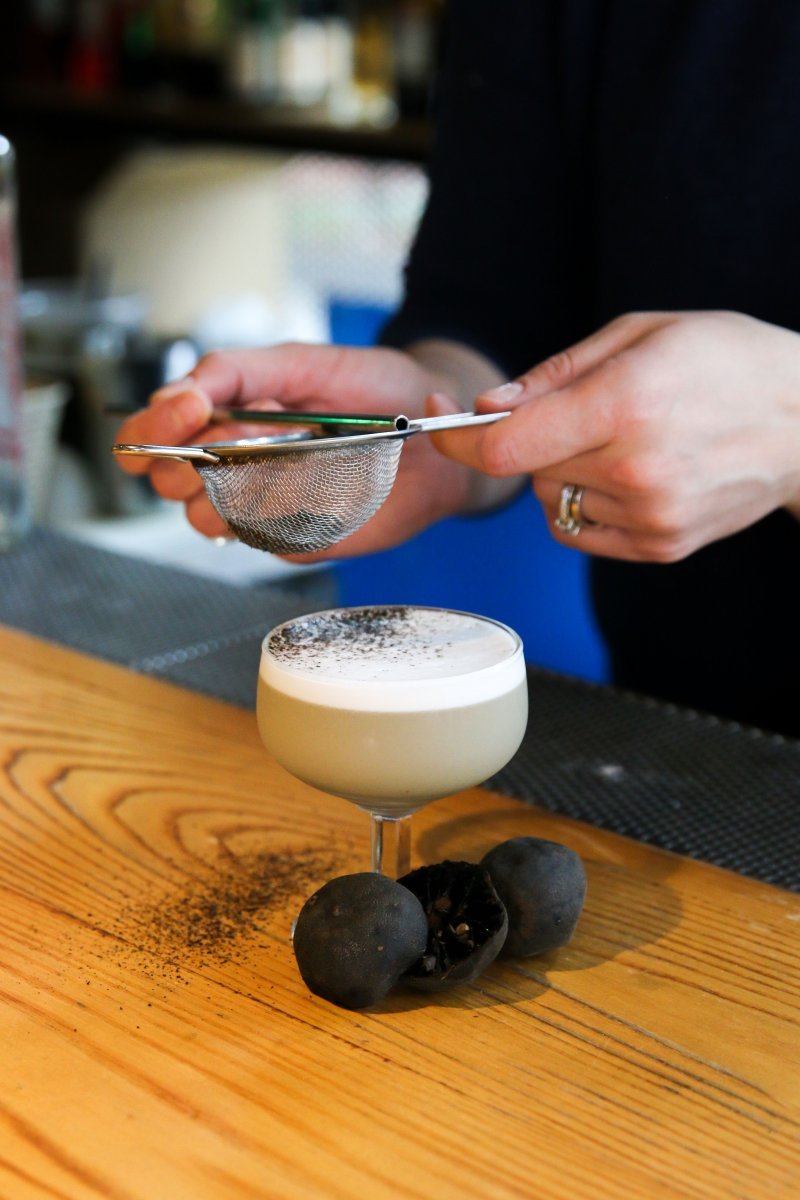 As expected for restaurants during this time, health and safety measures are at an all-time high. Chickadee's service includes movable partitions, constant sanitization and personal protective equipment to keep guests safe.
Chickadee is open Tuesday to Sunday from 11 a.m. to late, reservations are suggested, as walk-ins are available but limited.