This week, Fairmont Banff Springs unveiled a lineup of new and returning culinary experiences that will allow both Banff residents and visitors alike to make the most of their times in Canada's premier mountain town for the remainder of the year.
Since its launch in 2018, Banff's experiential "Eat the Castle" tour has been regarded as one of the country's signature experiences, and after a pandemic-induced pause, it has officially returned for 2021. Guests have the opportunity to indulge in elevated food and wine pairings from STOCK Food and Drink, The Vermillion Room, 1888 Chop House, and Rundle Bar, while enjoying a guided tour through Alberta's most iconic mountain castle.
Speaking of Rundle Bar, the newly renovated local haunt is now offering daily cocktail classes. Class participants are paired up with Rundle's cocktail curators, who provide instruction on how to make their signature bottled cocktails along with light snacks throughout the evening.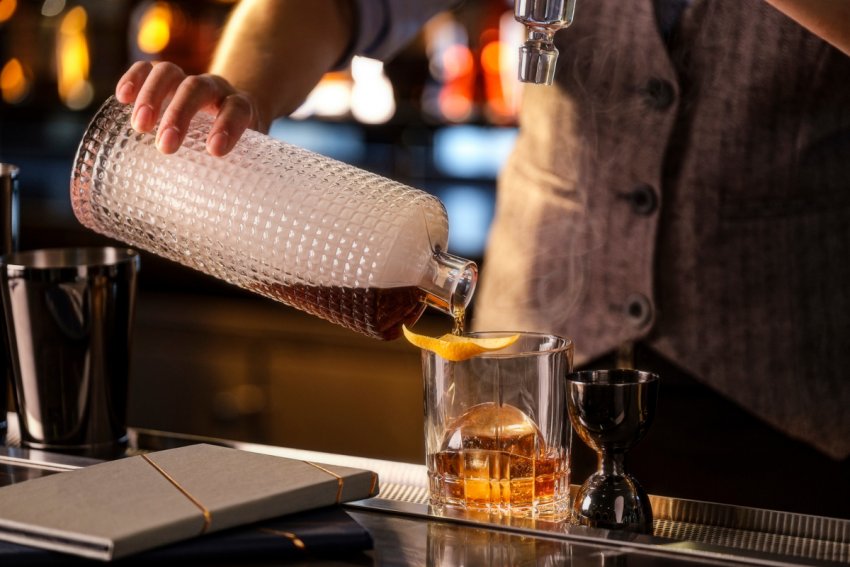 Also returning after a 16-month hiatus is the historic Grapes restaurant. In addition to the wide array of charcuterie, artisanal cheeses, tapas, and wine offerings the restaurant is known for, Grapes will now feature a chocolate-centric dessert menu courtesy of Calgary's award-winning Chocolate Lab.
Finally, to celebrate Food Day Canada on July 31, Fairmont venues such as 1888 Chop House, Waldhaus Restaurant, Castello Italiana, and The Vermillion Room will each feature special menus that will showcase a range of local and Indigenous ingredients.
More information about each Fairmont Banff Springs experience–including the launch of the Moet Lounge next month–can be found online.