After nearly two decades in broadcasting, Fiona Odlum has done it all. Everything from helicopter reporting to working on Sesame Street, to anchoring nationally-broadcasted shows, Odlum's's vast experience has given her a platform to become intimately acquainted with Canadian culture. This was never more evident than when we sat down with the Global News anchor to talk about the Prairie food scene.
As a born-and-bred Manitoban, Fiona truly is a prairie girl through and through. She developed an acute kinship with the Canadian Prairies while representing the University of Manitoba as a student-athlete, and you can tell by the way she maneuvers effortlessly across a vast spectrum of food-topics that her culinary repertoire is extensive.
Rising to prominence as a strong woman in a historically male-dominated industry, Odlum has lived a life of principle, but one rule she lives by speaks to us most loudly: if she buys a cookbook, magazine or pins something on Pinterest, she gives herself one week to make the recipe. Some have been winners, some losers, but either way, she is always in the kitchen whipping something up.
After moving from Winnipeg to Toronto and back to Saskatoon in 2016--just in time to witness firsthand one of the principal players at the heart of the Prairie culinary boom--Odlum and her husband Derek are reacquainting themselves with their roots and loving every minute of it.
On the topic of restaurants, here are her thoughts on dining in the Prairies and some of her favourite food and drink destinations in Saskatoon.
How have you seen the Saskatoon food scene evolve since living in the city?
It's been amazing to watch two areas blossom in the past two and a half years. On the one hand, there has been a slow movement happening of non-chain restaurants popping up around the city and thriving. One of my favourite places to visit--and yes, even in the winter months--is Fable Ice Cream. They make beautiful, hand-crafted, small batch ice cream. And then there is the donut scene, Saskatoon has been a little bit slow on joining the "over-the-top full meal" donut phenomenon and that's because in town, they have several longstanding bakeries killing the classics but there are several new bakeries, not only making show stopping donuts (Darkside Donuts), but also showcasing prairie ingredients which scratch my prairie-loving itch. The only ointment is more donuts.
The second area seeing a big beautiful boom is the addition of real traditional dim sum to Saskatoon. Yip Hong's Dim Sum Restaurant has quickly become an emerging jewel in the Saskatoon restaurant scene and every time I go--which is every single month--I go: a) hungry and b) with patience because there is always a lineup.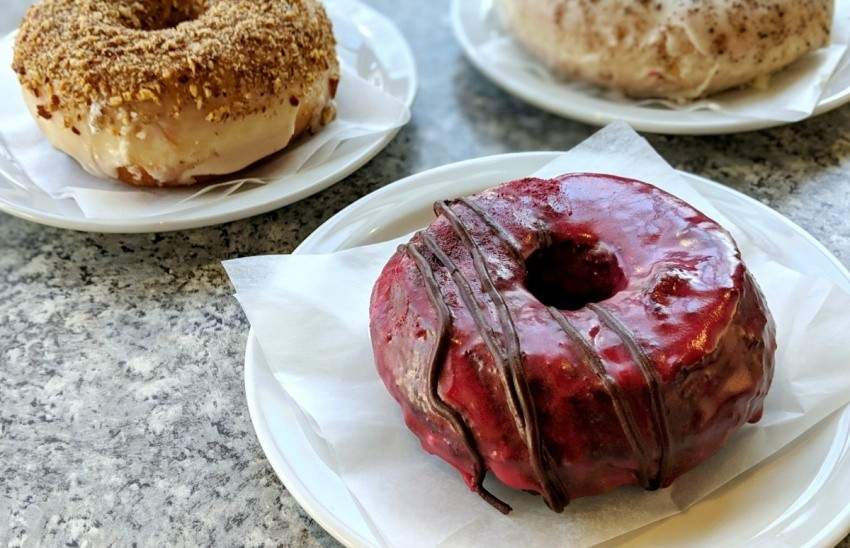 What do you think is one of the most underrated things about living in the Prairies in general?
The people; plain and simple! But I want to be very clear, there is nothing plain or simple about prairie people. They're a group of people who value family, community and open their doors to anyone in need. In the past two and a half years, I have found myself in need several times--I had a really bad run on apartments that I rented--and perfect strangers opened their doors to me and my family and now they are part of our forever family. I have never experienced kindness like this anywhere else.
Also, people always say there is nothing to see in Saskatchewan. As a born and raised Manitoban, I'm ashamed I said this many times and boy, are people wrong. The landscape is not flat nor boring. You will see gorgeous rolling hills and I am obsessed with spotting moose and porcupines! Great people, cool views and restaurants that will never leave you feeling disappointed!
As a retired athlete, where do you go to get sweaty?
In my time in Saskatoon, I have gym hopped and landed on two great gyms. Both are legit hardcore and not for the faint of heart, but both are full of heart. When I want to laugh and sweat, I go to Rise Strength Lab. If I want to test my limits, I go to CrossFit Brio; both locally owned, both give back to the community. It is a huge part of who they are, and both are changing people's lives. At Rise Strength Lab, the owners Brandon and Jarek make every workout super challenging with a boot camp-style class, which includes some seriously fun dance moves. Imagine if Ellen DeGeneres and The Rock designed a class it would be at Rise!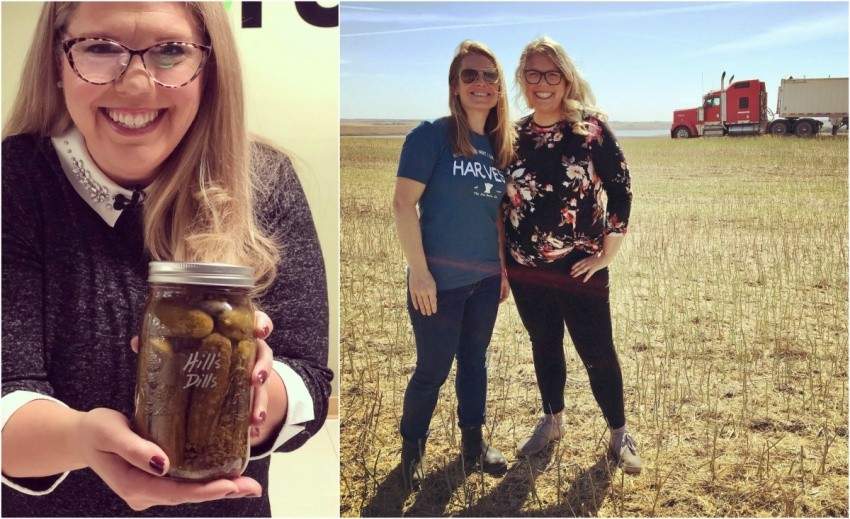 Global Saskatoon is a platform to celebrate all types of cuisine. What do you think the morning show does to help promote local food and the Saskatchewan restaurant scene in general?
On the morning show, we love showcasing emerging start-ups from the local kitchen and we are totally passionate about featuring foods incorporating Saskatchewan crops. For me as a farm kid, I love highlighting pulse crop cooking, people who are following the hundred-mile rule and if you have a new restaurant, I want to be the first to taste it!
From breakfast at a morning institution to cocktails at Riversdale neighbourhood hotspot, here are Odlum's favourite places to eat and drink in Saskatoon.