Never say never. Kiki Roquette learned that six years ago when she said that she would never ever do drag, but was hooked after the first time from a dare and has since created Kiki, a big part of her life. A blend of Bianca Del Rio, Liza Minnelli, Tina Turner and Amy Winehouse, Kiki is very much over the top, with the goal of always being the one with the biggest hair, highest heels and smallest waist in the room.
"Drag is just so much fun and I eat it up with a spoon," she says.
Known across Saskatchewan as one of the most vibrant and intoxicatingly over-the-top performers, Ms. Roquette almost always draws a crowd. If you're wanting to see her live, check out the Ice, Ice, Baby fundraiser happening this Saturday, September 24th in support of the Prairie Lily Curling Club, an LGBTQ sports initiative.
With her larger-than life presence, we expect nothing short of extraordinary when it comes to Kiki's suggestions on where to eat and drink in Saskatoon? Here are a few places she loves.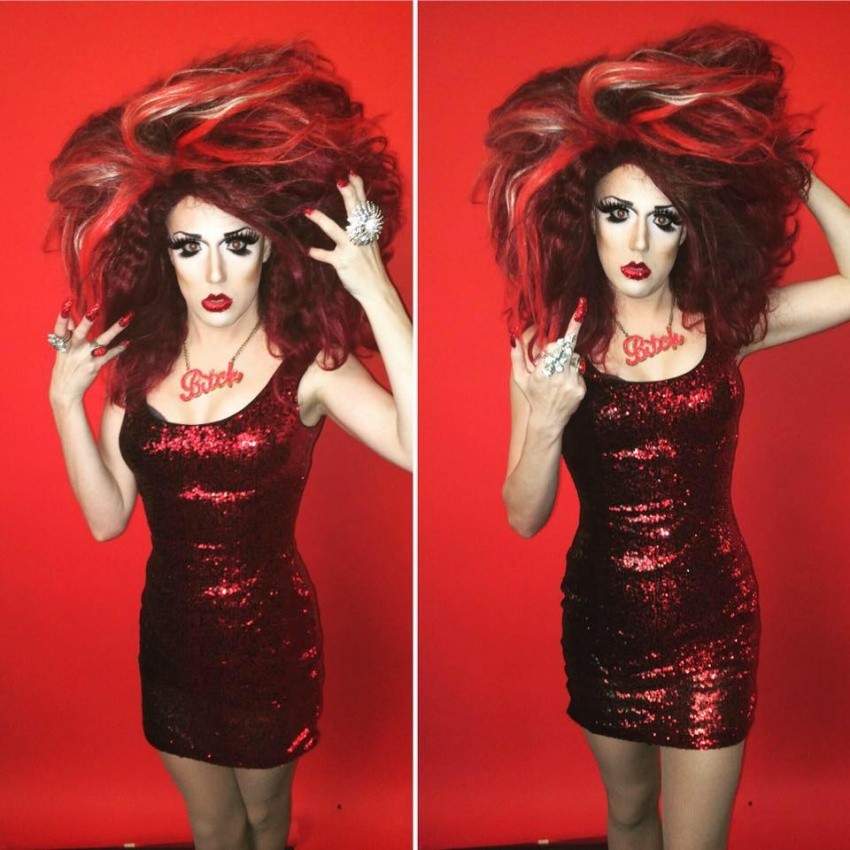 Breakfast
To be completely honest, I don't usually make it out for breakfast, but when I do, you can always find me at Poached on 2nd Ave. My go-to is the poached over crab and shrimp risotto cakes, with a mimosa of course. It's possibly the only thing that can get me out of bed in the morning.
Lunch
Even though they now only do delivery and pick-up, I have to give a shout out to Jakes On 21st. It's still my undisputed favourite lunch spot with the most delicious wraps, paninis and soup you'll find anywhere; not to mention they named a panini after me! Next time you order from Jakes, order the Roquette [with chicken breast, bacon, tomato, mozzarella and ranch]. I assure you, I'm delicious.
Dinner
Anyone that knows me knows that I don't cook; I hate cooking. So, I eat out a lot. Living downtown there are so many amazing options, so it's hard to pick just one. Given the fact that I'm basically a calamari connoisseur (it's my favourite thing and I eat it everywhere), I'm picking the place with my fave! The Rook and Raven's calamari is to die for! Also, stop in and try their pork belly mac 'n' cheese. Unbelievable. *Insert a million heart-eye emoji's*
Drinks
Mmmm... definitely my favourite category. If there's anything I know, it's cocktails. Flint and 6Twelve are probably my go-to for a casual evening cocktail. Earls also has the best Bellinis in town, but sometimes, a casual cocktail just won't do and then it's off to my second home, Divas Nightclub. When I walk into Divas, I don't even have to order, it's a double vodka diet coke in a mini pitcher. Sound ridiculous? It is!