Take one look at her and you'll realize that Calgary's Grease Jones isn't your everyday kind of lady. In fact, she's not a lady at all.
Are you gagged?
In her own words, the memorable drag performer says you can find her doing wheelies down 17th Avenue or shotgunning a can of PBR in an alley near you. A true stoner rock goddess, Jones is the most fun you'll have on two wheels. Hold on tight because this queen isn't slowing down.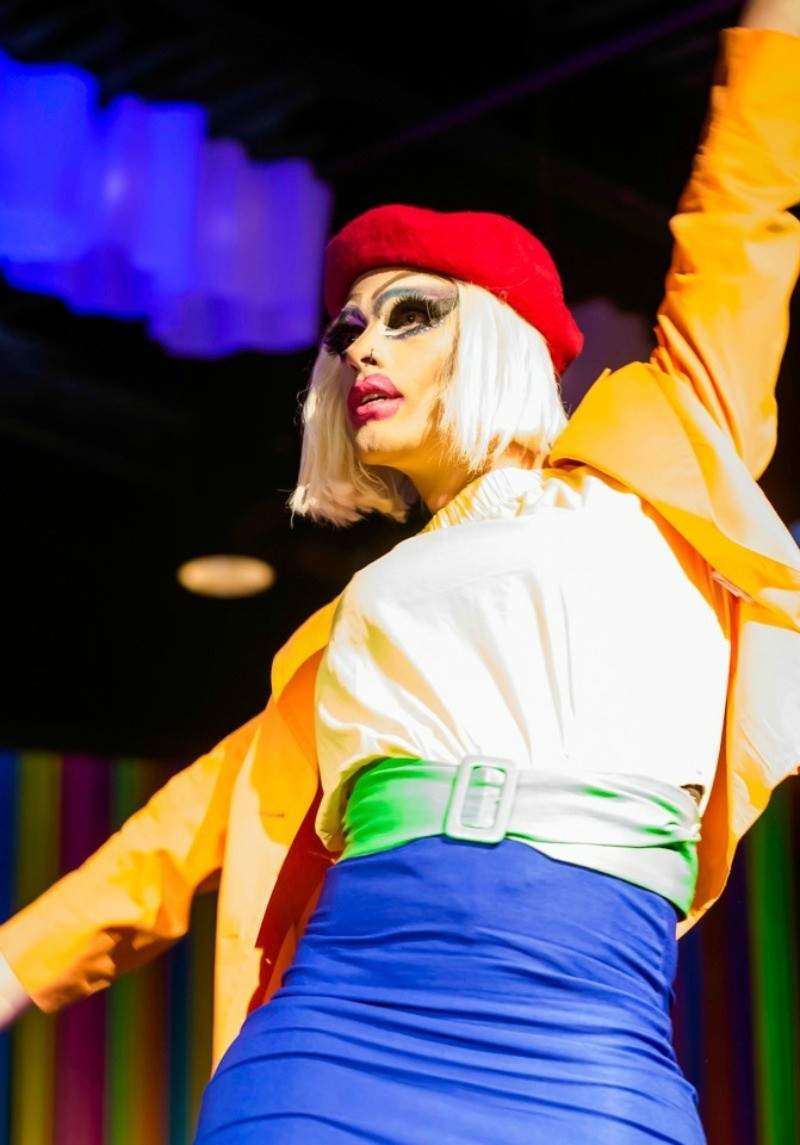 If that's piqued your interest, you'll be happy to know that Jones performs regularly around Calgary throughout the year. You'll find her most frequently at Dickens on Friday nights where she co-hosts lively RuPaul's Drag Race viewing parties and after show performance showcases. With the show starting promptly at 6 p.m., you'll need to come early to grab a seat because the room is always packed with fans of RPDR and local drag performers alike. Yes henny, we are speaking from personal experience.
With a disclaimer of no tea, no shade, we asked Grease Jones to take us on a whirlwind eating and drinking tour in her hometown of Calgary and we've got to say, the girl's got good taste!