Just because drag queens spend their time sassing a crowd and performing into the wee hours of the night doesn't mean that a girl doesn't need to eat. Oh, honey. On the contrary, they certainly work up an appetite doing all that. After all, it takes a lot of energy to keep folks entertained.
We are delighted to be introduced to Champagna Enemea recently. Enemea dubs herself as Toronto's premiere Glamour Filth Princess and when she's not dabbling in the world of film, you can catch her performing alongside Toronto's House of Filth in the city's west end.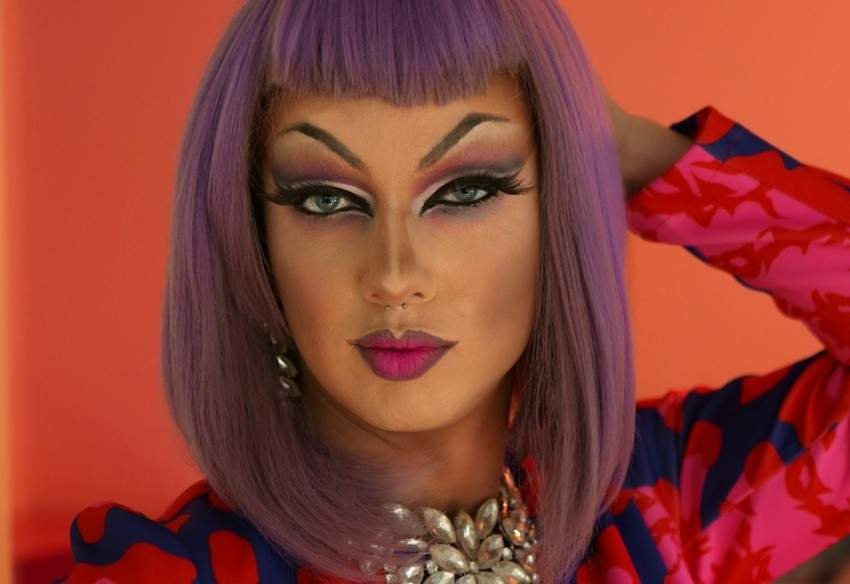 Miss Enemea is just as excited about the premiere of RuPaul's Drag Race All Stars 3 this week as we are, so make sure to pay her and her Filth Sister, Allysin Chaynes, a visit at their viewing party at The Gladstone Hotel Thursday, January 25 beginning at 8 p.m.
Breakfast
There's nothing better than waking up at 1 p.m. from the night before, rolling out of my bed and sashaying into Pete's Corner Grill.: a Parkdale staple for the best breakfast in town. It's cheap, and I always leave filled to the brim...with blueberry pancakes. Mmmmm... those pancakes.
Lunch
If you're in the mood for a visit to the Village, make sure to check Glad Day Bookshop. It's not only the world's longest running LGBT bookstore, but now Cardinal Rule (an old Parkdale haunt) co-habitates the space with a varied menu. Chef Marta has populated the menu with a plethora of vegan and vegetarian options. I, however, can't leave without my baked mac and cheese with Bacon. I. LOVE. BACON.
Dinner
My current obsession is Parkdale's Miss Thing's. Contemporary interpretations of classic pan-Asian and Hawaiian dishes, with a cozy and modern decor make this place a hit. I'm salivating thinking of their pineapple fried rice with pork belly. Is it dinner yet?
Drinks
I'm pretty over the bougie cocktail scene here, so I tend to hit up places with a bit more chill. Mezzrow's [which re-opened in the fall] is where you wanna go for that. You can always be sure to run into your favorite Parkdale locals, with its quaint patio out back, Grab a group of friend, and enjoy each other's company over many pitchers of beer.