With just shy of three years of drag under her belt, Kendall Gender has made a lot of headway in Vancouver's drag scene since debuting in 2015. The popular drag queen now performs regularly at venues around the city and was also the winner of last year's Vancouver's Next Drag Superstar. Kendall (whose name is an unapologetic ode to the Jenners due to an unabashed love for The Kardashians) currently performs weekly in a drag showcase with four other Vancouver queens (Synthia Kiss, Gia Metric, Jane Smoker and Thanks Jem) at The Junction on Davie Street. Known as the Bratpack, the drag girl group's performances are fun to watch and it's easy to see them as larger-than-life, modern day Spice Girls. And, wouldn't you know it, sometimes they even dress like them too.
Kendall took a few minutes between rehearsals for a big performance at The Commodore Ballroom to sit down to talk drag culture, how the older generations of drag queens are helping usher in the new and where she loves to eat around Vancouver when she's not all dolled up and performing onstage.
What's the experience of doing drag for the first time like?
I was in theatre as a kid, so it was like bringing back that kind of rush you get before you go on stage. [I feel like] drag queens have this character that we develop inside of ourselves ever since we were very little. So, the first time we turn into that character, it is almost like, something clicks. It is really surreal, because you kind of see parts of yourself and elements of your own behaviour, but it's just totally different character. You're now being perceived in a completely different way.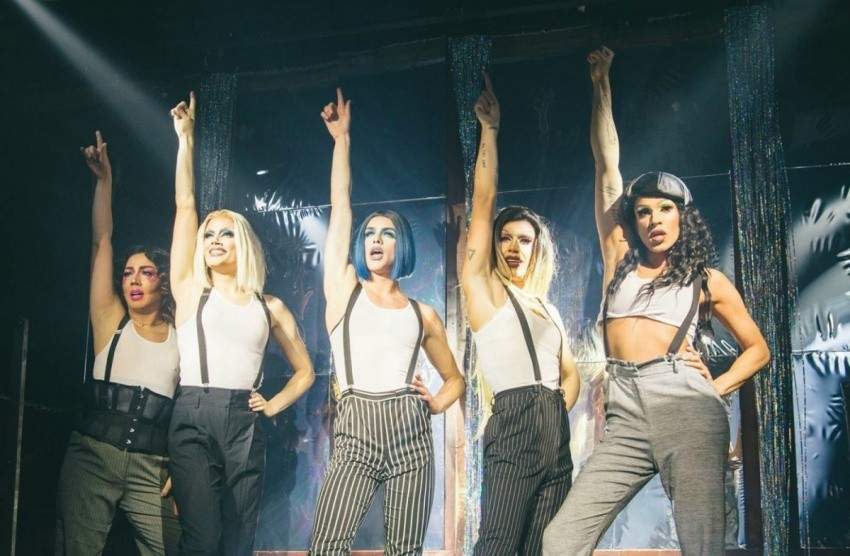 People are fascinated with drag culture, myself included.
Totally! We're so blessed to live in this time. I was doing a show a couple of months ago and involved three generations of drag. Someone who was doing drag in late 70s and 80s, someone who was doing it in early 2000s and then myself. It was really cool to hear these stories of these older queens. It made me realize how lucky I am to be able to express myself in such an open and positive way that is now so easily accepted by the world. When they first started out, it wasn't the same. We can never take advantage of that.
I think a lot of that has to do with RuPaul. RuPaul is our mega. He's like our god. If anyone who doesn't agree with that, then I think you're just stupid. He has literally created an entirely different world for us that did not exist before.
In every creative scene (culinary, writing, etc.) there's always differences between different generations. How do you see older drag queens embracing the newer wave?
I've been very lucky to mostly meet people who are all about it, who love it! I've heard a lot of people say that our artistry is so different and they just find it so fascinating. The way that we do drag now and the way we express ourselves is very different. Sometimes, it is a complete 180 from what they were doing before. I've never gotten anything but a positive feedback. Older queens are always coming out to our Bratpack shows. They love us!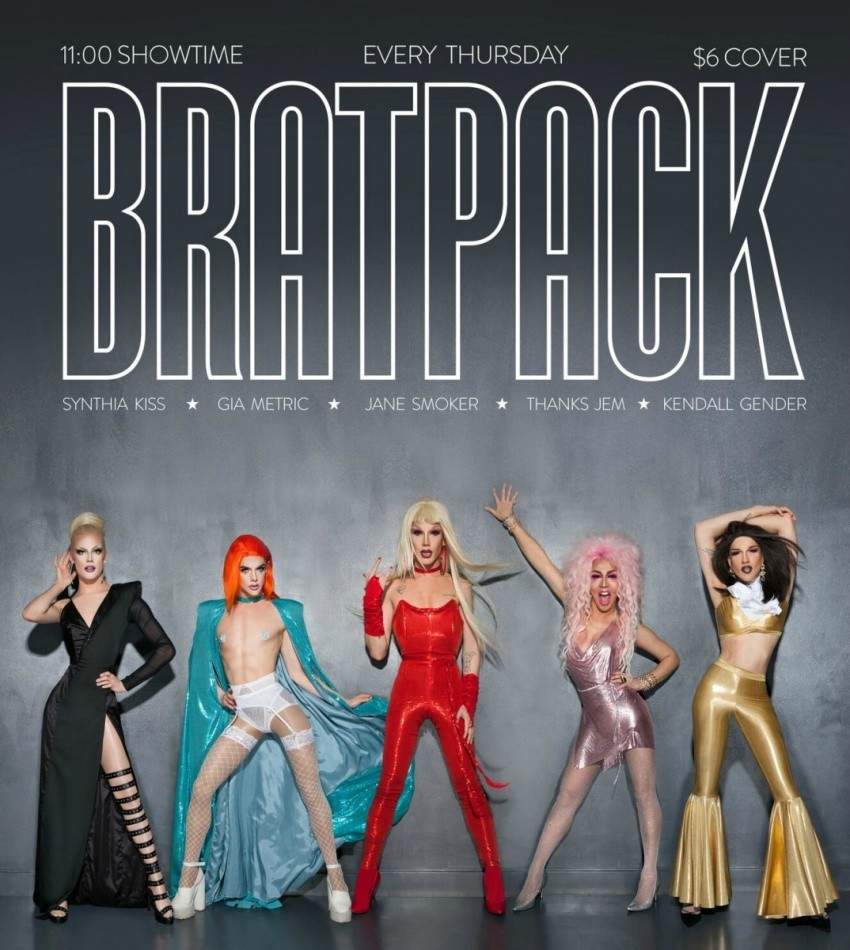 What's Bratpack all about?
It's a girl game. There's five of us in it now: me, Jane, Synthia, Gia and Jem. We are kind of like a drag version of the Spice Girls. We had group numbers, we do trios and solos every week. When we started three years ago, we had a couple of different members. Now we're on season four and we're stronger than ever. This year, we've all opted out of big solo gigs to focus on our group. We want to just kill it as a group. That's where our focus is right now. We are always working together and feeding off of each other.
Thoughts on doing drag while dining?
There has been only a few times when I've actually eaten a full meal in drag, to be honest. I do remember one time where we just straight up went for sushi after a show...We just finished one performance and then we had a break and then we had go to do another one. We went for sushi together and it was fun, but it's not a super regular thing for me.
Check out where Kendall Gender loves to eat and drink in her hometown of Vancouver.