It's peak Pride season in 2018, and if you're not being inclusive, then I hate to say it--do I though?--but you're unfortunately behind curve.
Having always been a Canadian city that celebrates Pride in a big way, Vancouver is a place where strolling by a bright rainbow flag, whether stuck on a restaurant window in sticker form or flapping in wind strung from a pole, has become pretty commonplace these days. Still, there's always more room for individuals, groups and, most importantly, bigger businesses to show just how inclusive they are.
Though all Fairmont Hotel locations in Vancouver have had some presence during the city's annual Pride Festival, this year, the hotels have decided to up the ante significantly by having two well-known drag performers, Carlotta Gurl and Kendall Gender (pictured above), come on board as their official Pride ambassadors.
As ambassadors, the queens have been spending time at the various properties collaborating with the Fairmont team on fun initiatives like drag-inspired cocktails and Hotel Vancouver's inaugural Lady In Red Ball, set to take place on July 27. Both the cocktail campaign, led by Gurl, and the ball, which will be emceed by Gender will support the Dr. Peter AIDS Foundation.
Fairmont Waterfront's communications manager, Kristyna Vogel says she was excited to brainstorm this new approach to inclusivity within the brand, especially once Vogel found out that Fairmont Hotels had been officially invited to walk in the Vancouver Pride parade (Aug. 5) for the first time.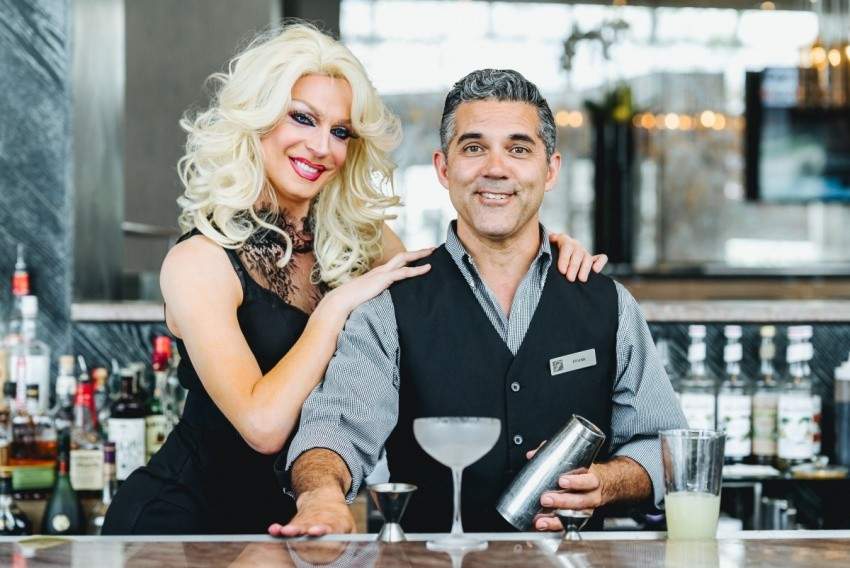 "Carlotta's drink and our inaugural Pride ball are part of the bigger Dr. Peter Aid Foundation cocktail cause which is now in its third year," explains Vogel. "Since this is our first time being part of the parade, we wanted do something a little bit different and a lot more fun. We want to make [our participation] something special."
Described as one of the hardest working girls in business in B.C., Carlotta Gurl has been performing in drag for more than two decades and has done many, many community fundraising events over the years. In past years, and in terms of larger business partnerships, the popular queen has worked with TD Bank and has been increasingly impressed with their ability to engage the local audience in a positive way when it comes to Pride season.
"We've been struggling so long for inclusivity and to be a part of the communty in general," explains Gurl. "When the corporate world comes aboard it makes it bigger and more people see it. A lot of people benefit from that and that is an amazing thing."
Gender, who has been performing regularly around the city since 2015, both as a solo act and in her drag girl group BRATPACK, echoes Gurl's sentiments in terms of Fairmont Hotels making the extra effort in supporting Vancouver Pride Festival this year by having them as out and proud ambassadors.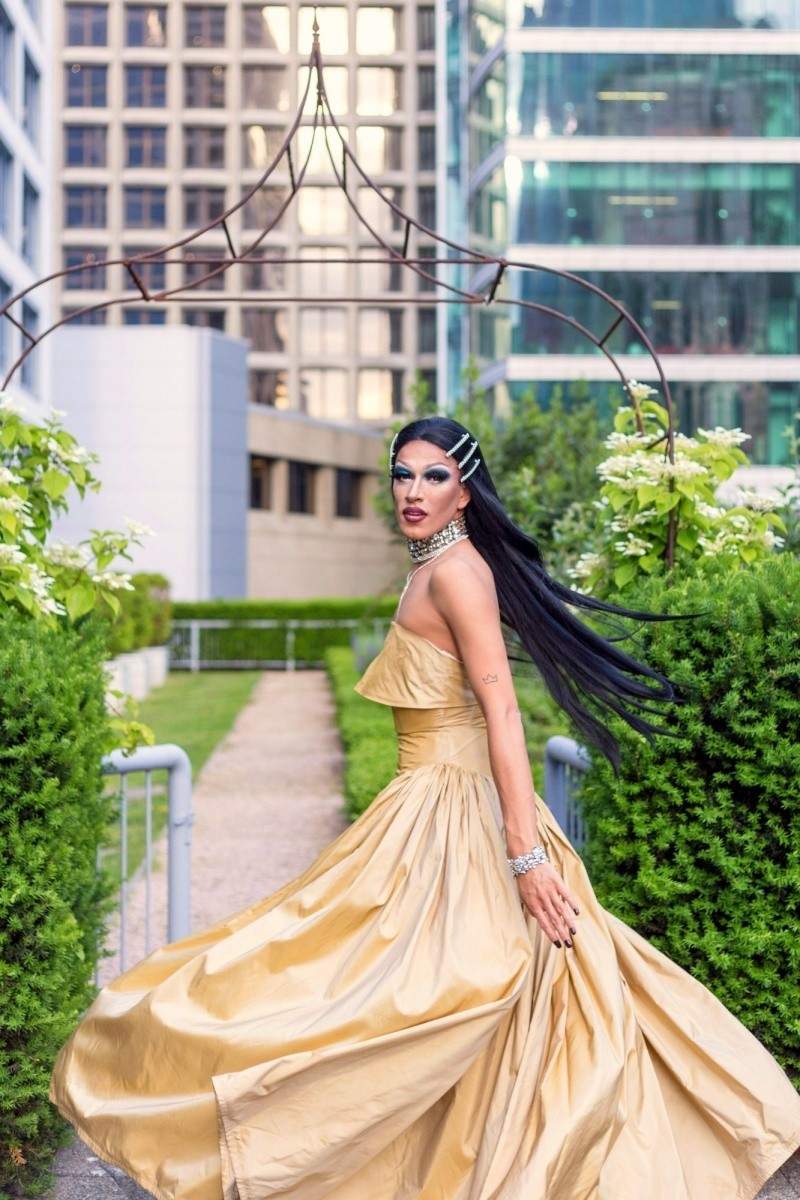 "I think this Fairmont partnership [with Carlotta and I] is the embodiment of inclusivity in every way," says Gender adamantly. "To be showcased on such a large platform is so spectacular and I think it shows that these luxury hotels and brand in general is a space for everyone."
She continues, "I think Pride is for everyone and I know a lot of people that don't always want to go to a nightclub, for example, [to enjoy Vancouver Pride] so we are offering a variety of events and platforms where anyone and everyone can come, enjoy and feel 'proud'."
In addition to Gender emceeing and headlining the Lady in Red Ball on July 27 and Carlotta creating the "Two Hearts" fundraising cocktail feature (on Fairmont Hotels' restaurant menus until Aug. 5), the queens are also doing a mix of special performances at all Fairmont properties. Stay tuned to Kendall's Instagram account for upcoming details.