After a summer off, the Drags Benny series is officially coming back this fall. This time, the lively pop-up drag brunch will be taking place at Fairmont Waterfront in Vancouver on October 20.
"[Our hotel is] deeply committed to raising awareness and acceptance for LGBTQ2+ causes," explains the hotel's director of PR and marketing, Kristyna Vogel. "This year alone, Vancouver Fairmonts as a whole raised nearly $10K for the Dr. Peter AIDS Foundation, was a sponsor of the Queer Film Festival and had our first-ever Fairmont float in the PRIDE parade. We look forward to making this an incredibly fun annual event!"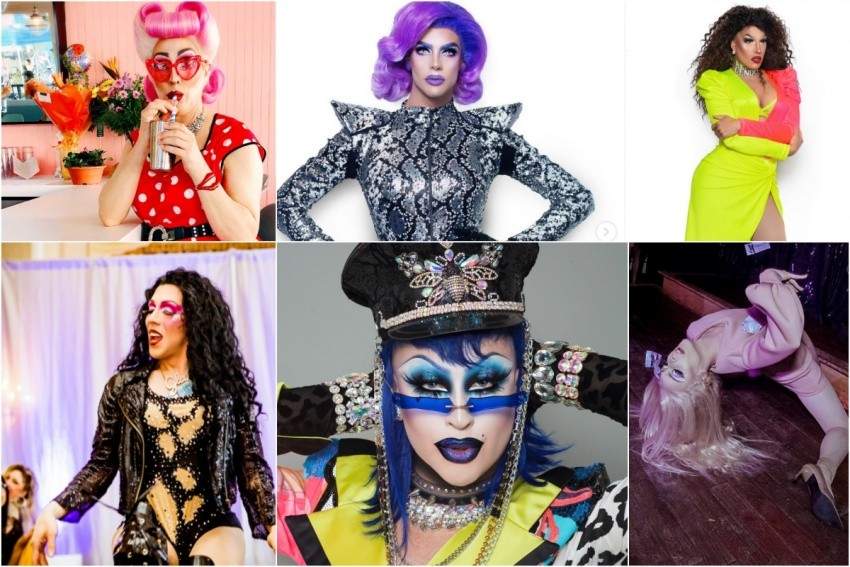 To add to the fun is, of course, the brunch series' celebrity hostess, Laila McQueen of RuPaul's Drag Race, as well as a line-up of some of the B.C.'s top drag performers drag queens: Kendall Gender, Gia Metric and Mina Mercury as well as Calgary drag darlings Angelina Starchild and Perla Coddington.
With tickets starting at $70, people can expect a welcome cocktail with canapés followed by a three-course brunch menu and performances by the aforementioned drag queens. Based on past pop-ups in cities such as Edmonton, Saskatoon and Calgary, Drags Benny Vancouver is shaping up to be equal parts delicious and captivating.
Presented in partnership with TD Bank, Fairmont Waterfront and Eat North, Vancouver Pride Society executive director, Andrea Arnot, says she is looking forward to bringing the event to life and hopes Vancouverites will join in the fun and support the cause next month.
"We are extremely delighted to work with the Eat North, Fairmont Waterfront and TD Bank to present the inaugural Drags Benny in Vancouver," says Arnot. "We are excited to experience sizzling drag performances while enjoying the favourite meal of the weekend: brunch!"
This past June, Drags Benny "2.0" in Calgary helped raise close approximately $10,000 for Calgary Pride with the help of TD Bank and Fairmont Palliser and on October 20 are aiming for a similar goal by curating a silent auction full of unique prizes as well as a 50/50 draw.
Let's brunch for a cause, shall we?
See you there!
See you on October 20, kitty girls!