The Artisan Distillers Canada recently revealed this year's Canadian Artisan Spirit Competition winners, and Victoria, B.C.'s Devine Distillery and Winery took home the competition's top honours as the 2022 Artisan Spirit of the Year.
The competition itself is comprised of a national, independent panel of judges who evaluated entries from nearly 80 artisan distilleries across Canada. According to one of the judges' notes, Devine Distillery's Ancient Grains stood out thanks to its "Huge fruit and cedar on the nose, with salty caramel, tangerine, and tarragon and lemongrass on the palate, with white pepper on the finish. Rich, almost oily texture carries lingering tastes. A flavour bomb of a young whisky!"
The competition awarded winners in 23 categories in total, with B.C. and Quebec receiving the most Best in Class awards among the 10 provinces who submitted their spirits for consideration.
Here's a comprehensive list of the 2022 Canadian Artisan Spirit Competition award winners.
Best in Class Awards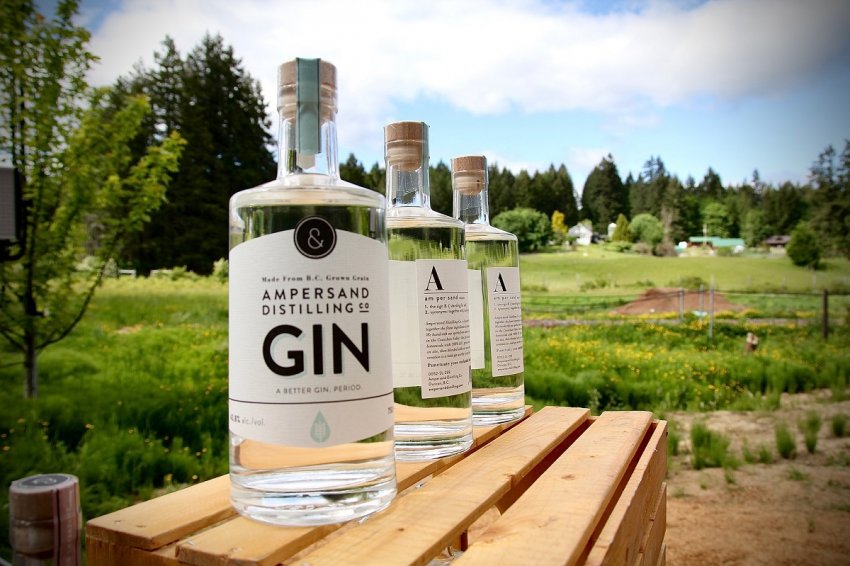 Absinthe: Strathcona Spirits Distillery (AB) – Absinthe Blanche
Aged Gin: Distillerie Fils du Roy Inc. (QC) – Gin Thuya Silver
Alternative Rum: Monashee Spirits Craft Distillery (BC) – Revy Rum
Amaro or Vermouth: Odd Society Spirits (BC) – Bittersweet Vermouth
Brandy: Maple Leaf Spirits Inc (BC) – Lady of the Cask
Classic Gin: Distillerie Wabasso Inc (QC) – Wabasso Original
Classic Vodka: Alpha Tango Spirits (QC) – Mission Kosmos
Contemporary Gin: Ampersand Distilling Company (BC) – Ampersand Gin
Contemporary Vodka: Silver Fox Distillery (ON) – Sterling Vodka
Eau de Vie: Intermiel (QC) – O eau de vie de pomme
Flavoured Gin: Alpha Tango Spirits (QC) – Echo Foxtrot
Fruit Liqueur: La Vallée Bleue Distillerie (QC) – Atokmix
Infused or Flavoured Vodka: Crooked River Distillery | Distillerie (NB) – Barrel Aged Vodka
Liqueur: Sons of Vancouver Distillery (BC) – Blue Curacao
Single Grain Whisky: Shelter Point Distillery (BC) – Shelter Point Montfort 151
Single Malt Whisky: Shelter Point Distillery (BC) – Shelter Point Double Barrel 6
Traditional Rum: Distillerie de Quebec (QC) – St-Roc Fondation
White Whisky: Bridgeland Distillery (AB) – St. Paddy's 3X Pot Distilled Grain Spirit
Young Whisky: DEVINE Distillery (BC) – Ancient Grains
Bitters: Free Pour Jenny's (YK) – Highbush Cranberry & Grapefruit Bitters
Bottled Cocktails: Patent 5 Distillery (MB) – Spiced Gin Old Fashioned
Branding: Odd Society Spirits (BC) – Monarch - Five Stage Whisky
Zero-Proof Spirits: Lumette! (BC) – Lumrum