From Ironworks Distillery in Lunenberg, N.S. to Black Fox Farm and Distilling just outside of Saskatoon, all the way over to Sheringham Distillery on Vancouver Island, Canada boasts micro-distilleries that are worthy of international attention. Also on Vancouver Island and no stranger to spirits competitions is Ampersand Distilling Co. The small-batch spirits producer is, perhaps, best known for its gin created exclusively with B.C. botanicals, but it's its vodka that's in the limelight this week.
Ampersand's Per Se Vodka was both the Canadian winner in the Varietal Vodka category as well as voted World's Best Varietal Vodka during the 2020 World Vodka Awards, which just released their list of winners this week. The Per Se Vodka, which won for its "great declaration of sweet grain on the nose," is made with organic B.C. grain that is distilled with spring water from Ampersand's five-acre organic farm, which houses its humble distillery set-up.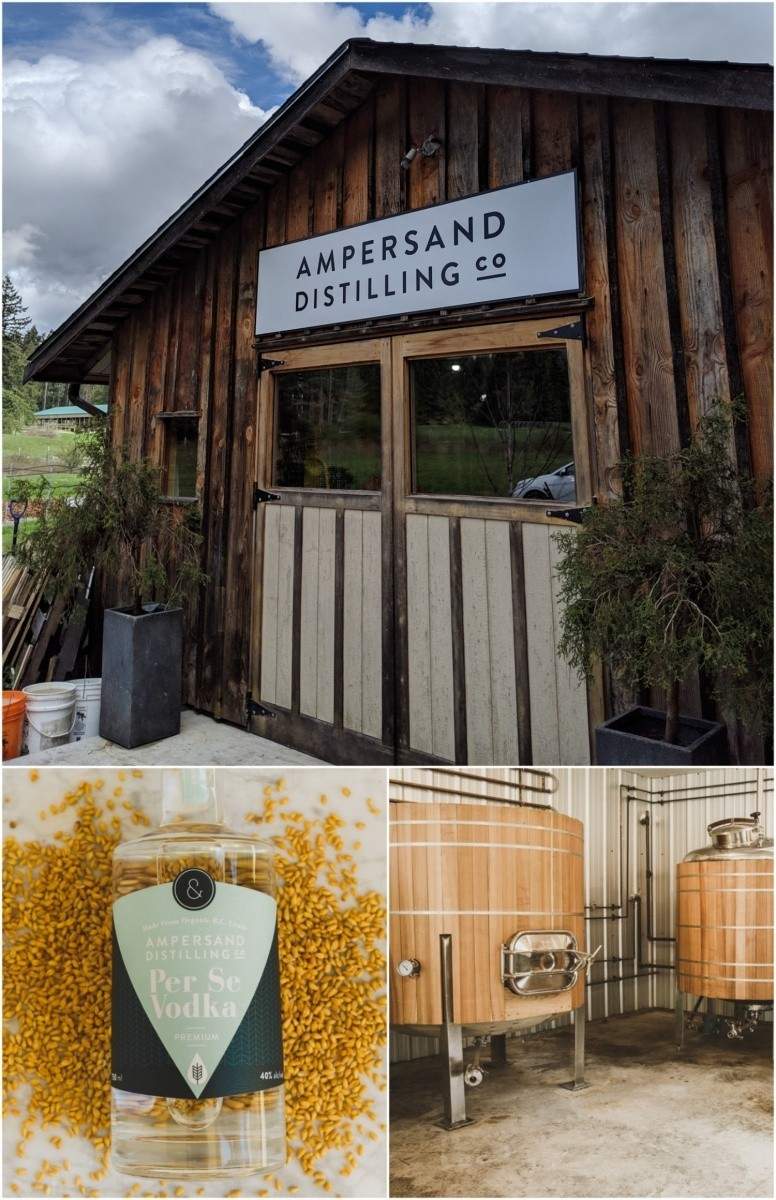 Launched in 2014, Ampersand Distilling Co. is run by the Schacht family in the Cowichan Valley. The distillery also recently received accolades from both the Canadian Artisan Spirit Competition and the World Gin Awards. Already regularly producing vodka, gin, dry vermouth, and Nocino! (a green walnut liqueur), the award announcement also mentions that they are planning to distill both an amaro and sweet vermouth later this year.