The World Gin Awards took place recently in London, U.K. and B.C.-based Sheringham Distillery's Seaside Gin took the title for the best Contemporary Gin in the world. Although the distillery isn't unfamiliar with acclaim, having previously won the Best Contemporary Gin in Canada Award, and a myriad of other awards at competitions like the San Francisco World Spirits Competition, the Canadian Artisan Spirit Competition, and the Vancouver International Spirits Competition, this particular award truly confirms their worldwide prestige.
Sheringham was established only four years ago on Vancouver Island by husband-and-wife duo, Jason and Alayne MacIsaac. The pair, who each had successful careers in different fields prior to the conception of Sheringham, were able to draw on their experiential acumen to grow their distillery at a rapid pace. Jason was able to draw on his decades-long tenure as a professional chef and the palate that comes with it to become a Master Distiller, while Alayne combined her experience in sales and marketing to kickstart the company in a way that takes most up-and-coming businesses several years to achieve.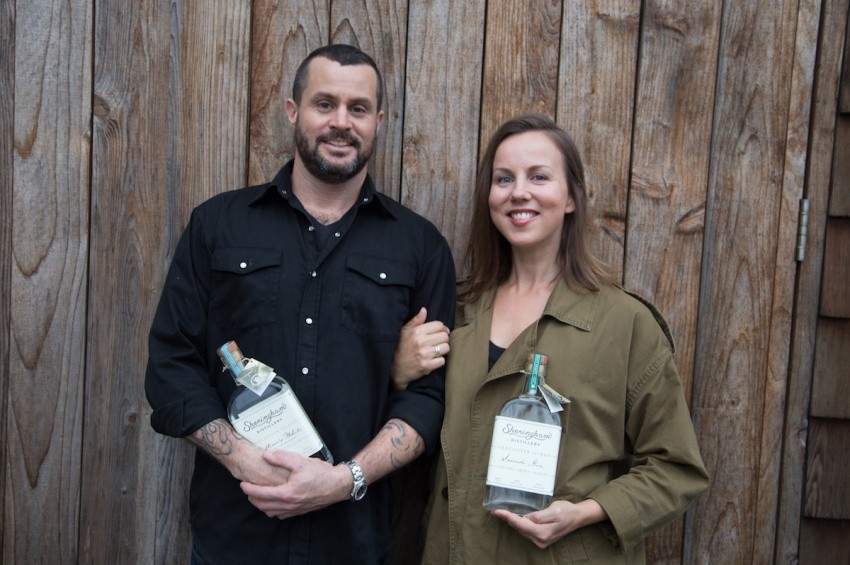 The couple conceived Seaside Gin while walking alongside the water at French Beach. They were inspired by the overwhelming aromas of nearby rose bushes, the forest, and the ocean. "We looked at each other," Jason remembers, "and thought, 'We have to get this feeling into a bottle.'" To bring that unforgettable moment to life, they combined a complex flavour profile of juniper, rose, lavender, citrus, coriander, cardamom, and locally harvested winged kelp, which gives Seaside its distinctly subtle brininess.
The distillery, now located in Sooke B.C., has a wide range of spirits in production, each created using 100 per cent locally sourced ingredients in scrupulous small-batch distilling methods. In addition to their acclaimed catalogue of spirits, the MacIsaacs have recently introduced Kazuki Gin. A unique fusion of East and West, the Kazuki Gin is made with Japanese cherry blossom, green tea leaves, and flowers from Vancouver Island.