While Seedlip isn't the only game on the non-alcholic spirits market, it certainly is the most pervalent and readily available globally. With that said, it was only a matter of time before someone began producing zero-proof spirit with Canadian ingredients on Canadian soil. Lucky for us --"us" being our commendable non-drinking friends--one of Canada's top spirits producers, Sheringham Distillery has just debuted Lumette!.
The Vancouver Island-based distillery has been garnering plenty of acclaim already this year, with its Seaside Gin being named "World's Best Contemporary Gin" at the 2019 World Gin Awards in London, UK. Distillery owner Alayne MacIsaac is dubbing the new, buzzworthy creation as an "alt-gin" that boasts seven botanicals: juniper, orange, grand fir, cucumber, grapefruit, rose and mint.
"Lumette! Bright Light Alt-Gin was envisioned when I wanted to enjoy a cocktail on my own, or with friends, but not always desire the alcohol," explains Sheringham's founder Alayne MacIsaac in the company's official announcement. "I love cocktails and with Lumette!, you get the complex flavours and aromas you expect from an aromatic spirit, just without the alcohol."
Lumette is now available for purchase in B.C. and at select restaurants and bars across the province.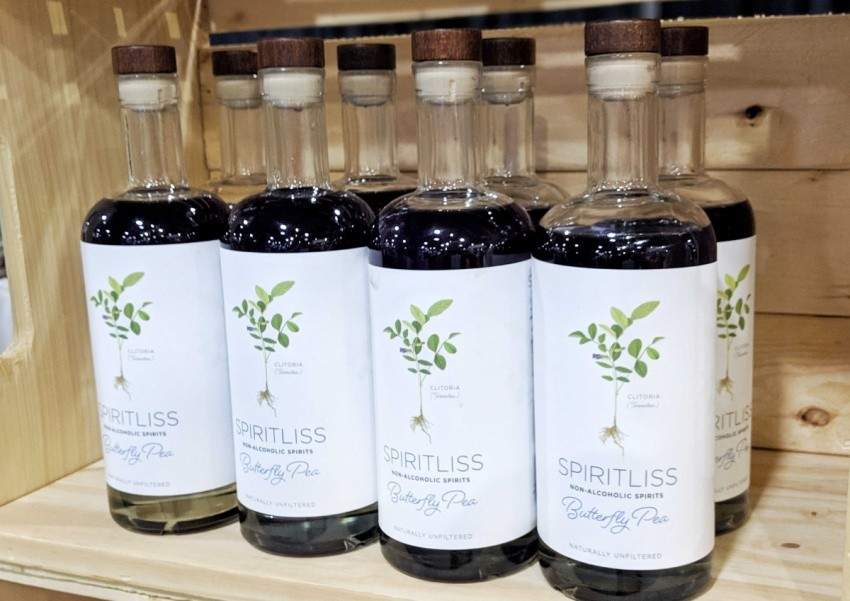 As a quick aside, there is also a new line of non-alcoholic spirits made in a similar fashion to Lumette called Spiritliss that is currently being produced out of Ontario. While it's not on the market yet, we can likely expect to find it on shelves (in Eastern Canadan anyway) come the start of 2020 when the Dry January movement takes hold of our guilt from excessive holiday season indulging.