After the resounding success of last year's Prairie Grid collaboration, Eau Claire Distillery has just put the finishing touches on another classic botanical creation.
The Alberta-based micro-distillery, whose farm-to-glass philosophy has earned it a place as one of the province's premier distillers, is currently in the process of bottling its highly anticipated Prairie Grid Botanical Gin.
Eau Claire Distillery's Prairie-inspired custom creation boasts a long list of regionally-sourced ingredients with more prominent notes of rose hip, haskap berries, Saskatoon berries, licorice, and wild rose and was created with the help of the five chefs collaborating for this year's Prairie Grid Dinner Series.
"Working with Dan Clapson and the Eat North team for the second year in a row to create a custom gin for the Prairie Grid Dinner Series was an exciting opportunity and I had a lot of fun experimenting with the list of different botanicals from the chefs from the three Prairie provinces," says Eau Claire Distillery master distiller Caitlin Quinn. "The Prairie Grid Botanical Gin is a distilled floral gin with a hint of sweetness."
Just in time for the upcoming 2019 Prairie Grid Dinner Series, Eau Claire's Prairie Grid Botanical Gin is set to hit shelves this Thursday at select locations across Alberta, including Kensington Wine Market and Willow Park Wines and Spirits in Calgary, Colour De Vino and 7 Degrees in Edmonton, and Lacombe Spirits in St. Albert.
Last year's custom gin sold out across the province in only four hours, so Quinn has upped her production this year in hopes that gin lovers in Alberta and beyond can get their hands on this unique spirit that's helping to celebrate the Prairies as a whole.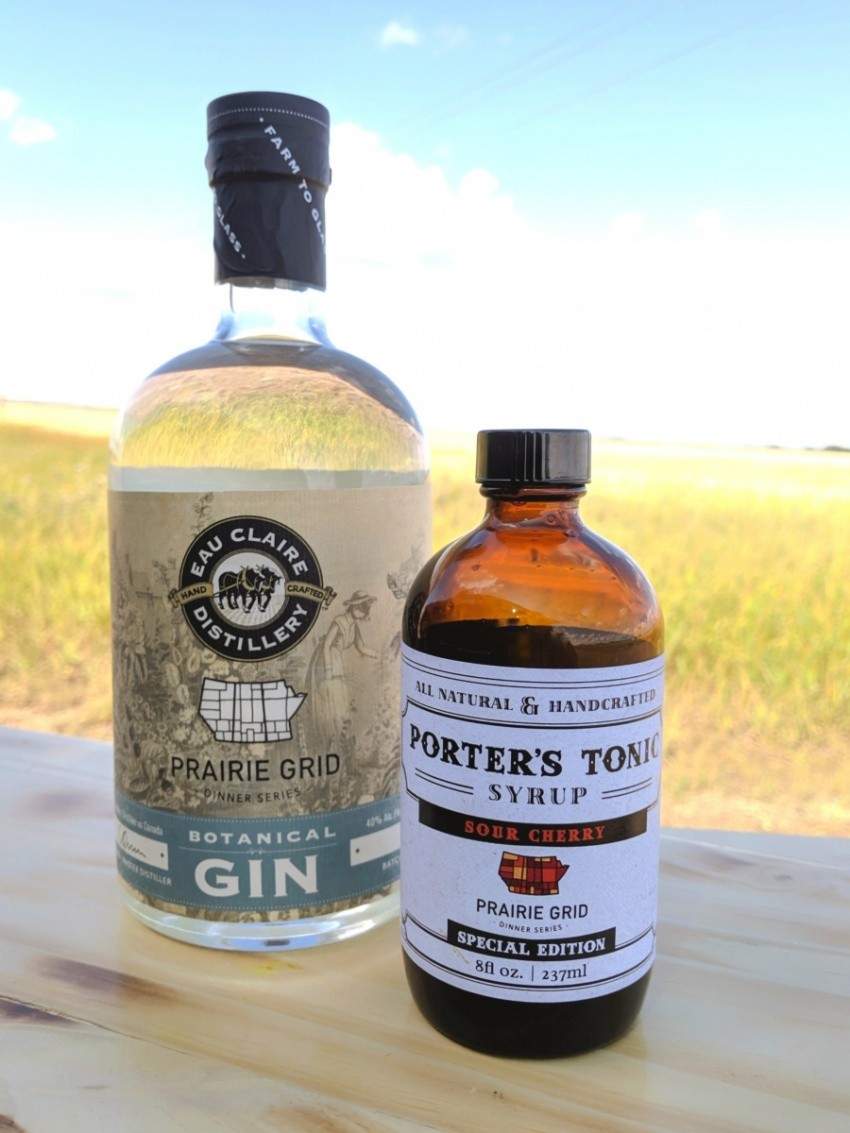 To complement Eau Claire's botanical gin, Porter's Tonic, who is also contributing to this year's Prairie Grid Dinner Series, has created a tart and herbaceous sour cherry tonic syrup, available for purchase at Vine Arts, Eau Claire Distillery, Silk Road Spice Merchants (Calgary and Edmonton locations) as well as Willow Park Wine & Spirits in Edmonton and even Okanagan Spirits in Kelowna and Vernon.
Cheers to all things Prairie. Literally!