A seasonal staple of Eau Claire Distillery's spirits line-up since 2015, its festive gin has been given a little bit of a makeover for this holiday season. Still using the base gin recipe that includes botanicals like frankincense and myrrh (a nod to the three wise men), the distillery has decided to change things up this season by upping its bottle size to 750mL from 275mL and adding in edible gold flakes for a little sparkle.
"The Christmas Gin recipe was my first creation after joining [the distillery four years ago] and it has been exciting to see the product evolve over the years," says master distiller Caitlin Quinn. "Combining typical gin botanicals like juniper and coriander with frankincense and myrrh lets you experience the unique fragrance of Frankincense resin--the milky sap of the Boswellia tree--exuding an almost balsamic, lemony aroma, and the rich mouth-feel provided by the myrrh resin to create a long, floral finish."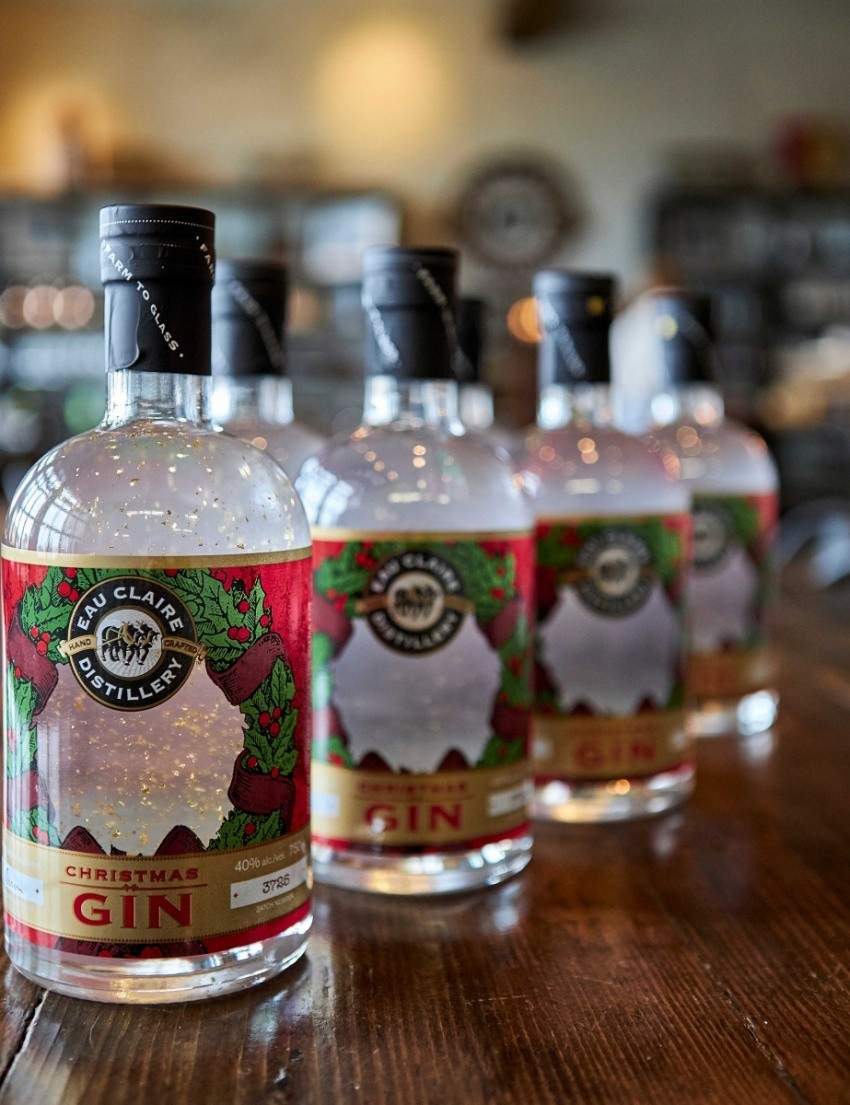 The design of the bottle is also worth noting witha colourful wreath on the front of the bottle with an illustration of the three wise men looking up at the Northern Star surrounded by Rocky Mountains and spruce trees. The distllery explains that this design, along with the gold flecks in the bottle, was done to provide a snow globe effect.
The re-envisioned gin hit liquor store shelves across Alberta today (it can be purchased online as well) and will be available until the end of December.