A new restaurant concept from hospitality group Pursuit is getting ready to launch next month in Banff's historic Mount Royal Hotel. As the name might suggest, Brazen will aim to offer its guests a bold and adventurous dining experience.
In terms of the cuisine that will be on offer, Brazen says it will feature ingredient-driven, seasonal fare with a focus on shareable plates, dinner classics with a modern twist, and contemporary takes on classic cocktails. Although the full menus have yet to be revealed, some of Brazen's opening-day dishes include sherry creamed Fox Farms mushrooms on toast, braised elk and cabbage, hanger steak with potato fondant, and charred acorn squash.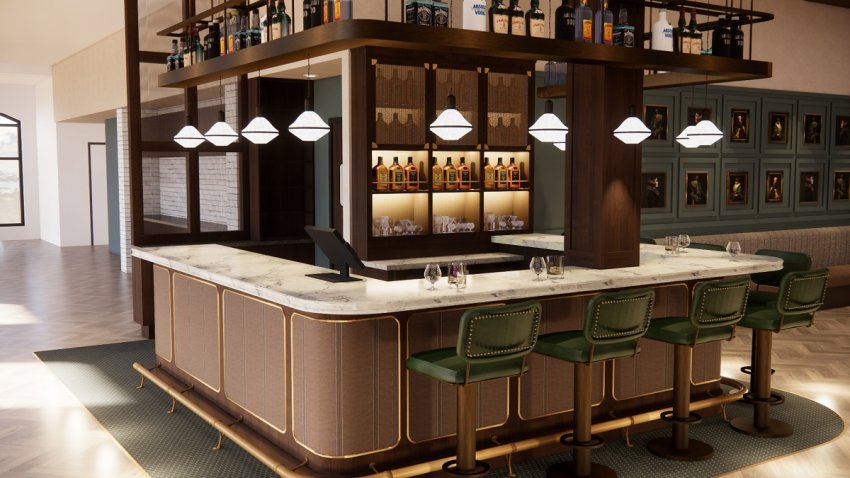 "Brazen pays homage to the original lounge and restaurant in the Mount Royal Hotel—The Alberta Bar. In its day, The Alberta Bar was the center of activity and a place where all gathered to share a meal and share their stories," says executive chef Scott Hergott, Banff Jasper Collection by Pursuit. "Today we reimagine this classic Banff space, bringing it back to life in a contemporary way with an adventurous Albertan spirit."
Brazen is set to open in the Mount Royal Hotel on June 14. More information will likely be revealed in the coming weeks, so keep an eye on the Brazen Instagram feed for up-to-date announcements.