Vancouver's Odd Society Spirits is celebrating its eight anniversary this month, and to commemorate the occasion, the popular distillery unveiled a new series of pop-ups aimed at showcasing its award-winning catalogue of spirits through various cuisines from around the world.
The new Will Travel for Food series will see Odd Society and six different collaborators traverse the culinary globe to 12 destinations, beginning by heading from Mexico to Spain with The Dessert Club chef and founder Sam Shem.
"We've been serving Sam's incredible desserts infused with our spirits and liqueurs for about three months now," explains Odd Society Spirits co-owner Miriam Karp. "Partnering with him to give our guests a taste of two of our favourite places in the world is the perfect way to celebrate our birthday."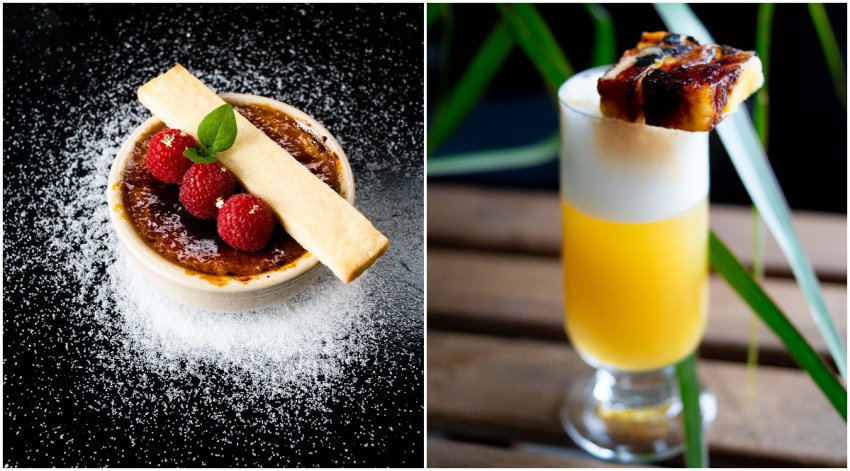 The inaugural pop-up will feature an assortment of Spanish and Mexican tapas and desserts, each served a la carte and complemented by cocktails inspired by Odd Society bar manager Mia Glanz' time spent in Mexico. Some of the food offerings include Spanish charcuterie, chilled creamy rice pudding, and The Dessert Club's famous Crema Catalana, while the beverage offerings range from a tequila-based El Diablo Slush and a Sour Al Pastor to a creative take on the classic La Cucaracha Cocktail Club.
The Will Travel For Food pop-up takes place on November 18 and 19 at Odd Society Spirits. Reservations can be made online.