Since stepping into Alberta's country music scene in 2016, Megan Dawson has accomplished a lot. Right out of the gate, her infectiously vibrant personality and stage presence has been winning over fans across the province, and after two short years and numerous performances, Dawson released her first single, "My Way Back" in 2018.
In 2019, the talented Calgary-based musician graced multiple mainstages, adding to her already impressive resume with performances at the National Music Centre, Ironwood Stage, and the Alberta Country Music Awards, in which she was also nominated for the Fan's Choice Award.
In March 2019, Dawson dropped her second single, "Since I Let You Go" to a flurry of rave reviews, and in November 2019, she was selected to take part in Canada's Music Incubator: Artist Entrepreneur Program at Calgary's National Music Centre.
Dawson is currently working hard on her next single, set to release early next year. Until then, you can catch the talented singer-songwriter performing at King Eddy on December 5 for the aforementioned Artist Entrepreneur Program's Artist Showcase, and again at King Eddy on December 11 where she'll open for B.C.-based musician Andrew Allen.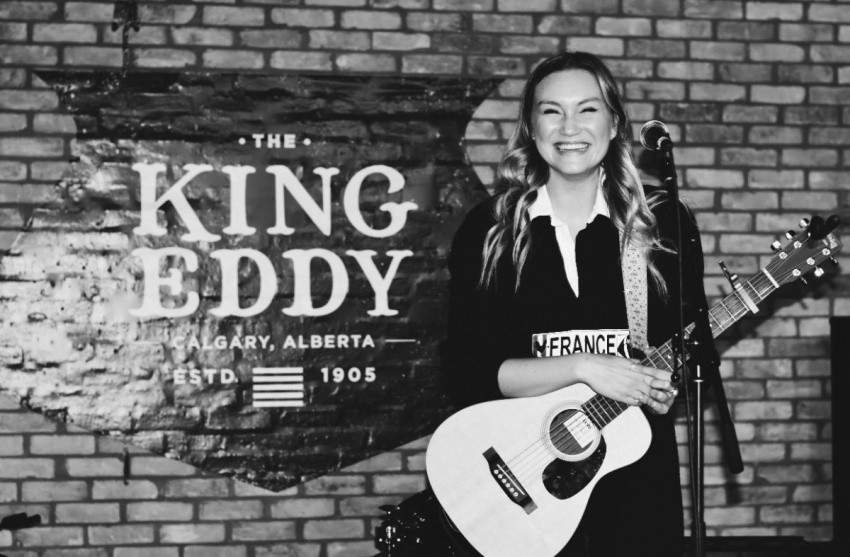 We recently had a chance to chat with the prolific Calgary-based musician, who filled us in on her top food and drink destinations in her hometown.
Breakfast
Hands-down, one of my favourite places to get breakfast is The Dandelion Cafe in Ramsay. The pancakes are absolutely to die for, as is their whole menu but I love the environment and the good vibes about the café.
Lunch
Hearts Choices Vegan Cafe is a great lunch spot. They have such a great variety on their menu that will suit anything you're in the mood for. The Nan's Vermicelli is amazing, I definitely recommend!
Dinner
Copper Branch on 16th Ave in the N.E. has an amazing selection of power bowls. I always get the Aztec bowl--it's loaded with veggies and tons of amazing customizable toppings; it's insanely good. Such a cool vibe in this location, it's for sure worth checking out!
Drinks
The King Eddy has such a great atmosphere and they have a great selection of drinks. I especially love it there because of the live music. It makes for a super cool experience to add to your day or week--one of my fave spots in Calgary for sure!
Watch: Megan Dawson's official lyric video for "Since I Let You Go"