Since claiming the title of Masterchef Canada's first female champion in 2016, Mary Berg's quest to live out her culinary dream has been nothing short of remarkable. Not long after her final episode aired, Berg began making appearances as a cooking expert on shows like CTV's Your Morning, The Social, The Marilyn Denis Show, and an eight-episode series called Mary's Big Kitchen Party.
Since then, Mary has continued to add to her impressive post-Masterchef resume, becoming the competition's first winner to host her own show, which has received exceedingly positive reviews since it debuted on CTV in April of 2019.
"I think my favourite thing about the show is how open audiences have been to meeting my family and friends, and also how open my friends and family have been to eating on camera because it's a terrifying thing to ask someone to do," Berg explains. "I also love hearing from viewers and fans about how my recipes have now become their recipes. I think that's what's really cool because I've never fully understood the whole 'secret recipe' thing in the food world. To me, it's always been about sharing and these avenues that have opened through T.V. and through books are such a great way to get your recipes out there so that people can make them their own."
And in the last two months Berg's recipes have proliferated to more Canadian kitchens than ever before. Since its release in early September, Kitchen Party has gone on to become a national bestseller. The cookbook is filled with over 100 of Mary's family-style favourites for brunches, dinners, and special occasions, along with some of her famous baked goods and desserts. The recipes are simple, straightforward, and easy to execute, and despite her initial apprehensions about creating a cookbook, Berg says she's thoroughly enjoyed the entire process.
"I was nervous going into it. I thought it was going to be really lonely and that I would just be working on my own and toiling away over a stove with no one to talk to, but it turned out to be pretty much the exact opposite," Berg says. "Whenever I do recipe development--whether it's for books or anything else-- it's me in the kitchen during the day when everyone's at work, and then after my husband comes home and my sister-in-law comes over, and we all just kind of dig in together and they rip my food apart, which is actually a lot more fun than it sounds."
Berg is currently in the process of completing the western portion of her national book tour, finishing up with a sold out launch party at Calgary's Cookbook Co. Cooks on November 7. On November 9, she heads to Oakville, Ontario to take part in Epilepsy South Central Ontario's Culinary Showdown, where she'll join other celebrity chefs to compete in a Masterchef-style cookoff to support the charity's mission of improving the quality of life, the independence, and community support for persons living with epilepsy.
"I'm really excited about the Culinary Showdown. I think unless epilepsy affects your life directly, you don't realize how prevalent it is in the world. You don't realize how debilitating it can be, so being able to do something that brings together food and that type of charitable work is so exciting," Berg says. "But it's also daunting because my team is going to be competing against Alvin and Claudio, so that's kind of terrifying. My main goal is to have the fun team. Winning would just be a bonus if it happens."
Despite her incredibly hectic schedule, the talented chef, T.V. host and bestselling cookbook author took some time to fill us in on all her favourite food and drink destinations in her homebase of Toronto.
Favourite Canadian food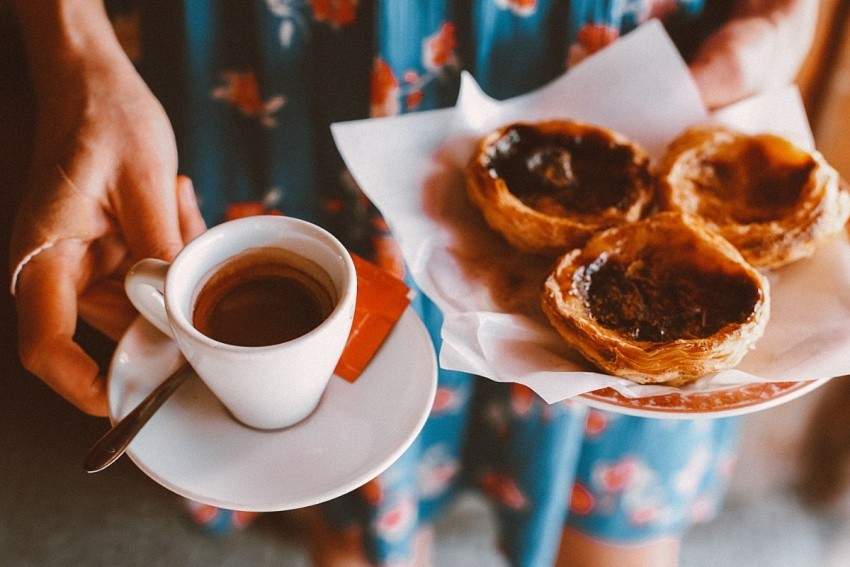 Butter tarts. No raisins! Raisins, when they're baked, are gross; they turn into zombie grapes.
Favourite meal growing up
I did most of the cooking growing up but my mom does do this one thing so well. She makes this baked macaroni and cheese that is the best thing ever. If I'm just getting over a cold or something, it's literally all I want. It's more of a Southern-style baked mac and cheese. It's like a casserole style so it's not stringy, gooey spoon mac and cheese. You actually cut it, so it's almost like a custard base. You do this topping with Ritz crackers and extra cheese. It is heaven!
Breakfast
I really like The Easy in the Queen and Roncesvalles area. Their huevos devorciados is delicious. I used to be a big fan of Harry's Charbroiled before it closed. It was a Parkdale institution since the 70s and it just closed about a month ago, so that was kind of devastating. I'm not someone who likes to wait in line for fancy eggs but I do love a greasy spoon.
The Yeti Cafe is also amazing. It's in Kitchener, so it's not in Toronto; but it's so good, it's worth mentioning. It's about the size of a closet but it is amazing.
Lunch
I love Donna's up on Lansdowne. It has a great wine selection. It looks almost like a coffee cafe but the food they do is really, really great. Union on Ossington is also amazing for lunch. My favourite thing there kind of depends on the day but they do these hashbrown-type things on top of their salad or on their breakfast plate and it is so good. Basically anytime I go there, no matter the time of day, I will also get an order of French fries no matter what else I'm eating because they do a mean French fry.
Dinner
For dinner I love Le Sélect Bistro. I actually got married there and it was great. To be honest, I suggest getting married at restaurants to everyone because you know there will be food and drinks and that's really all that matters at a wedding. Le Select Bistro has tasty and delicious French cafe kind of food. I also love Ascari on the East End.
Dessert
Dessert is tricky for me. I'm surprisingly more of a savoury person than a sweets person. But if I am getting something sweet, I do really, really like Roselle's out on the East End. They do really nice desserts and caramels and things like that. I also love Bakerbots on Delaware. It's owned by the same people that do Bang Bang Ice Cream, but there's never a line and they have more options. It's great!
Drinks
This is an easy one. I really like Bellwoods Brewery, but my favourite bar is Pharmacy, which is this tiny little whole in the wall in Parkdale. They have amazing beer on tap that the owner or bartender will never tell you the name of. If you go in and ask what's on tap, he'll just ask what you like and then prescribe something to you, and I love that. I've never been steered wrong there, so it's my all-time favourite in Toronto.