Despite the overwhelmingly positive response Kandle received from fans and critics alike in the years following her 2014 Juno-nominated album In Flames, the BC-born singer always felt restrained by the restrictions of a record label.
Now in full creative control and with a new lease on life, the singer has just released her sophomore album as an independent artist, Set the Fire.
The album showcases Kandle's creative affinity for what she refers to as a blend of "alternative rock and classic big-voice 60s singers" while still delivering the unique storytelling and captivating music videos she's become known for.
We recently had a chance to chat with the multi-talented musician, who filled us in on all of her favourite places to go for food and drink in her home base of Vancouver.
Favourite iconic Canadian food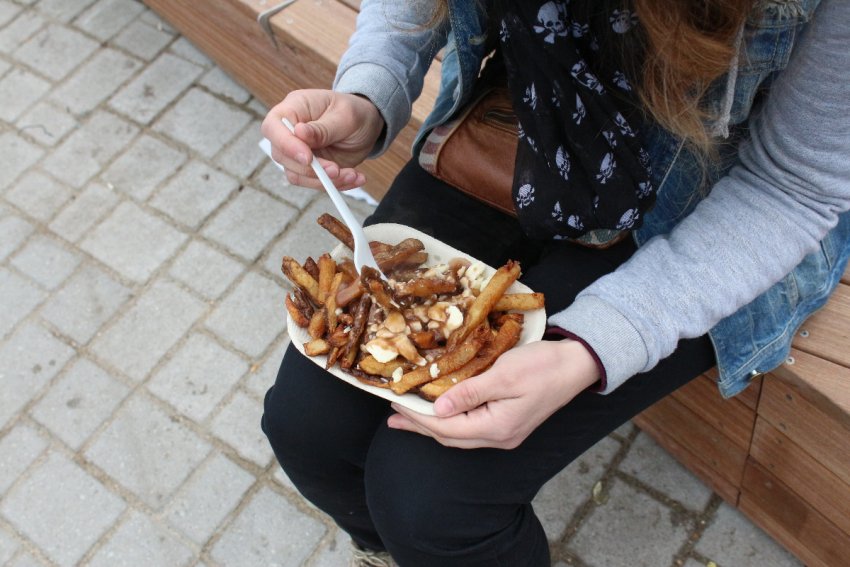 I've got to say I'm a big sucker for poutine. It kind of became an aftershow ritual for most of my career, especially because you know, when you finish a show it's late and there are so few food options. I've tried some funky fusion ones but I just like the classic version.
Breakfast
There's a great diner on Main Street called Slickity Jim's. I've somehow become a regular and I don't even order anymore. They just ask "the usual Kandle?" and I'm kind of embarrassed by that but I also kind of love it.
I usually get this dish called "I yam what I yam" which is like a yam breakfast. I always felt silly saying it but now I don't have to because they just know. They always have really good music playing too which I appreciate.
Lunch
To be honest, breakfast usually fills me up, but if I ever venture out or feel like spending money I would go to The Naam. It's a classic joint and it's so good. I really love their Thai noodle dish.
One time I was there and sat next to David Duchovny and it blew my mind. I'm currently rewatching X-Files for the tenth time and I was so starstruck that I couldn't even eat my food.
Dinner
I actually just discovered this new place in Chinatown called MILA and it's all plant-based food that doesn't suck. It's actually very delicious and so tasty. At a lot of places, after you have a big dinner you're just expecting stomach pain and you feel like falling asleep, but at this place you can eat your face off and still feel so good. I was so impressed the first time I ate there.
Dessert
There's this really cute coffee shop in my neighbourhood called The Mighty Oak. It's just around the corner from my house so I end up there a lot and they always have really good baked goods and little treats. You can sit outside and there are trees everywhere. I quite like that.
Drinks
We actually shot the music video for "Honey Trap" at a bar owned by The Narrow Group called The Emerald and I'm obsessed with that place, but it's closed temporarily.
They do have a couple other locations that are similar and the closest one to my house is called The Narrow. It's a little hole in the wall dive bar that's always playing great music. Sometimes I sneak in there and sit at the bar with a book and drink a bourbon.
Watch Kandle's "Misty Morning"