Since landing in the Top 5 of Canada's Best New Restaurants back in 2017, chef J-C Poirier and the culinary team at Vancouver's St. Lawrence Restaurant have accrued just about every accolade a restaurant could hope to achieve, so when they landed themselves a Michelin Star last week, very few were surprised.
As one of only eight Vancouver eateries to earn the inaugural set of Stars in Western Canada, it feels especially fitting that chef Poirier is about to release his debut cookbook. Named after the Algonquin word that signifies the narrowing of the St. Lawrence River in the area around Quebec City, Where the River Narrows is chef Poirier's loving homage to timeless French and Quebecois cuisine.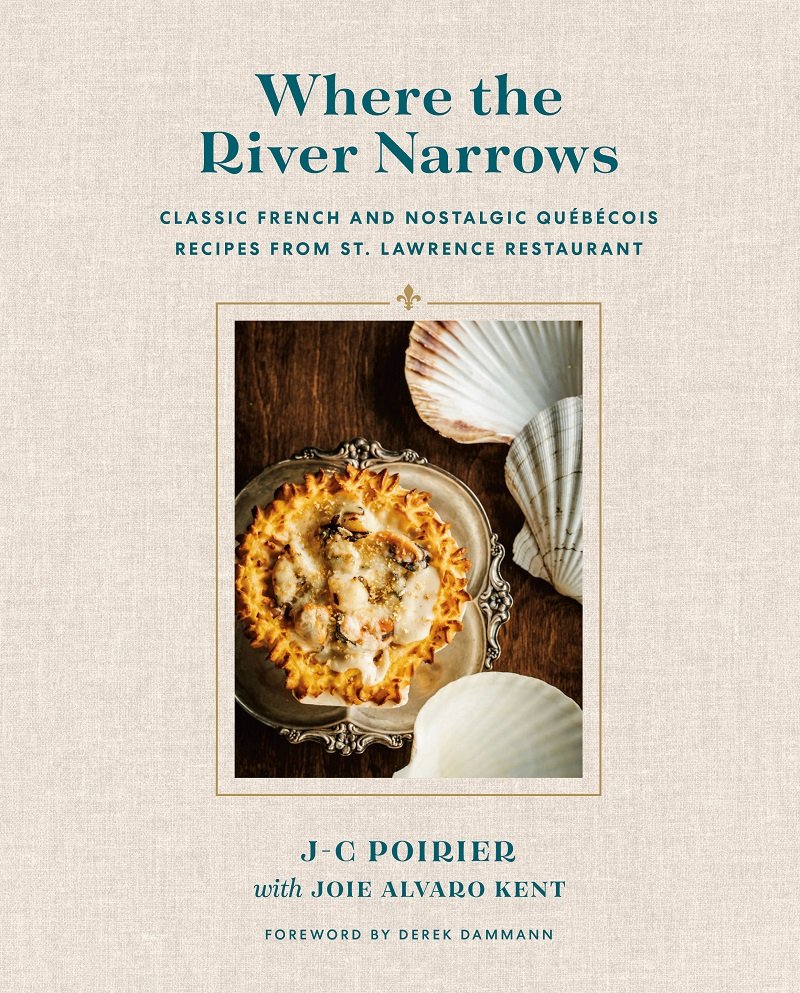 In addition to several St. Lawrence signature dishes, including the popular Pâté en Croûte, the Coquilles St-Jacques à la Parisienne, and the Tarte au Citron Flambée au Pastis, readers can expect to see a slew of seasonal classics along with a variety of French bistro favourites.
The cookbook also comes complete with beautiful corresponding imagery of each recipe, as well as a section dedicated to beverage pairings and other tips and tricks from the multi-award-winning chef.
Where the River Narrows can currently be pre-ordered online ahead of its November 8 release.