Since reopening their doors for dine-in service as the second phase of British Columbia's relaunch strategy, St. Lawrence restaurant has been gradually getting back to business as usual.
And although restrictions on sit-down dining have arguably made it harder than ever to secure a seat at the award-winning Vancouver eatery, head chef and owner J-C Poirier just made it a little easier for patrons to enjoy the flavours of St. Lawrence from home.
STL Spice and Salt--the latest addition to St. Lawrence's popular "à la Maison" offerings--features three custom homemade recipes designed to enhance rubs, brines, and marinades.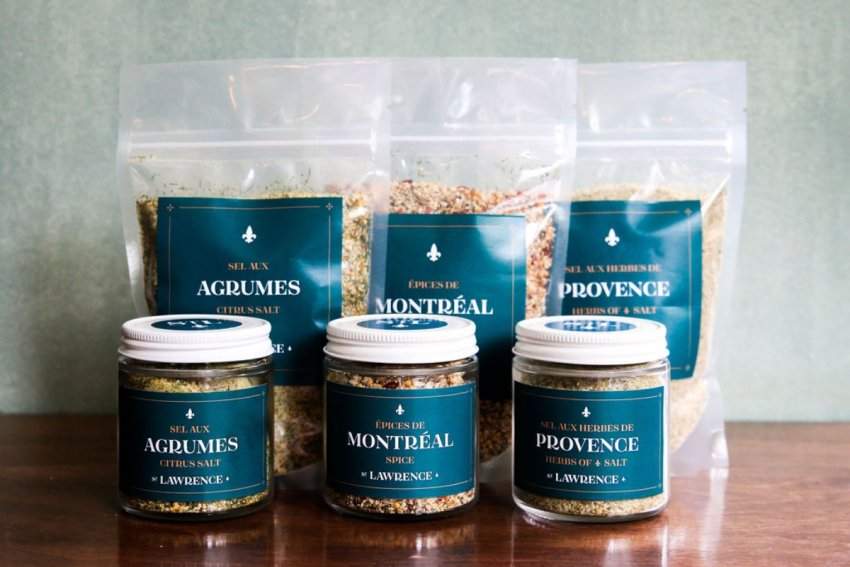 Each recipe was handcrafted to pair with particular ingredients; Èpices de Montréal is ideal for beef and meat dishes; Herbes de Provence for poultry dishes; Sel aux Agrume for recipes incorporating fish and vegetables.
The STL Spice and Salt line is now available for pre-order in individual three-ounce jars ($9.75) and seven-ounce bags ($13.99), or in sets of three jars ($26.99) or three bags ($37.99). As an added bonus, St. Lawrence will be offering a complimentary jar to all parties who dine-in this Father's Day.