A new concept from Calgary's award-winning Concorde Group is opening up in Chinook Centre tomorrow, offering mall-goers a relaxed, beach-inspired escape from the hustle and bustle of one of the city's busiest shopping centres.
Surfy Surfy Bar will feature a wide selection of Southern Californian-inspired cuisine, with offerings ranging from snacks like corn fritters and chilaquiles to handhelds like burritos and burgers, to a creative selection of tacos, salads, and more.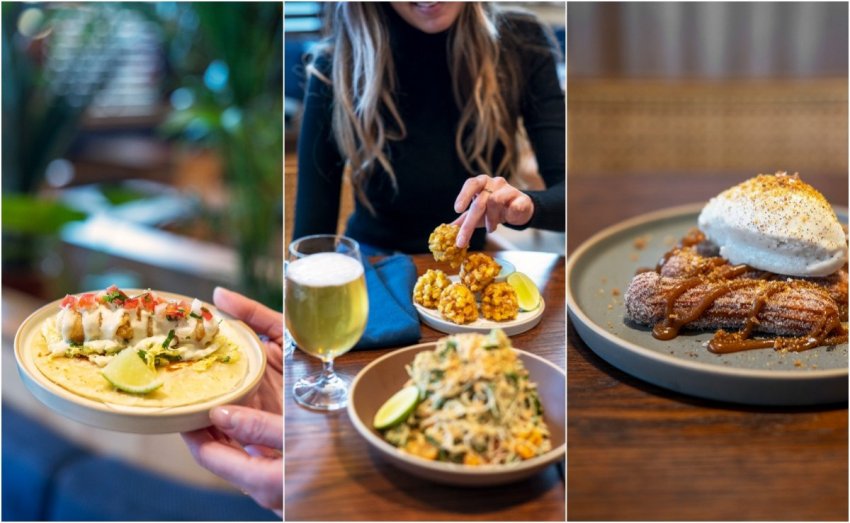 Guests can also look forward to a fantastic curated list of libations which includes a variety of crafted cocktails, old and new world wines, and imported canned beverages, along with several non-alcoholic options to choose from. Surfy will also feature a unique assortment of hyper-local draught offerings such as Fallentimber Meadery's Meadito, Burwood Distillery and Happy Belly's hard kombucha, and Eighty-Eight Brewing Co.'s Pretty in Pink Rosé Vodka Soda.
Surfy Surfy Bar will be open from 4 to 11 p.m. on Tuesday and Wednesday and from 11 a.m. to 11 p.m. Thursday through Sunday. Starting next week, Surfy's hours of operation will change to 11 a.m. to 11 p.m. daily. Reservations can be made online.