This week, Alberta-based mental health centre Wood's Homes unveiled a new expansion to its Youth Culinary Arts Program in Calgary that aims to build upon its ongoing mission to create employment opportunities for at-risk and multi-barriered youths throughout the province.
The culinary program itself was created to provide aspiring chefs with mentorship and hands-on training from Red Seal chefs in conjunction with on-site mental health counselling, while cultivating skills to help succeed in the hospitality industry, such as conflict management, professional conduct, and teamwork.
The YCAP Market employs students of the Youth Culinary Arts Program, and features a diverse array of their own culinary creations broken down into entrees, soups and breads, sauces and preserves, and desserts.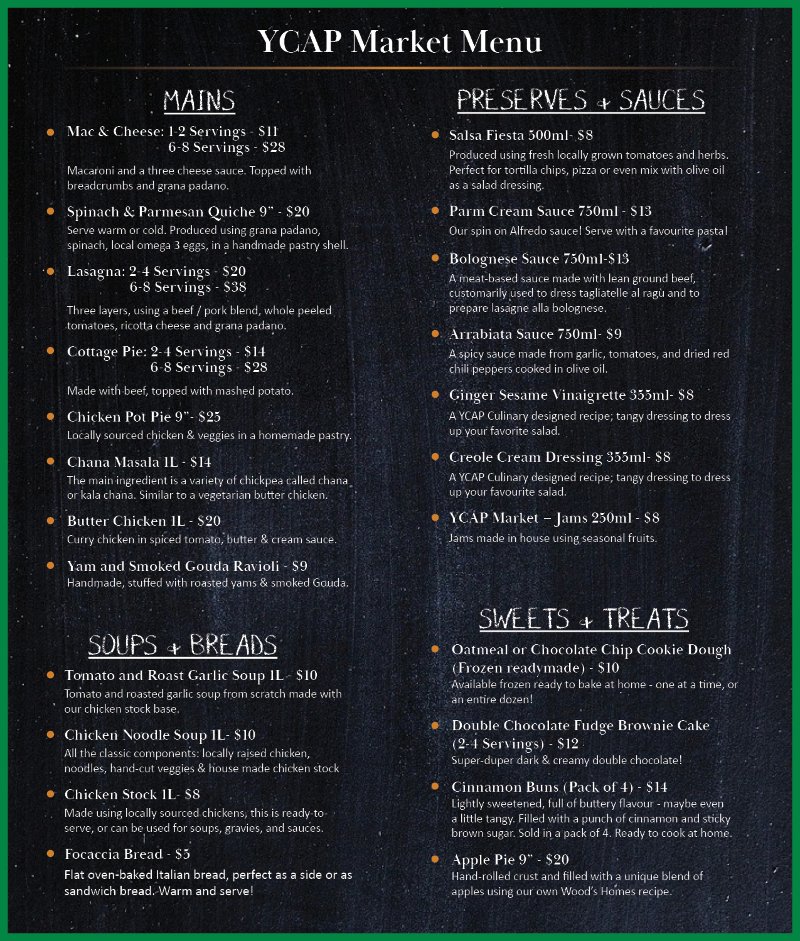 The YCAP Market is celebarting its official grand opening on September 22. The market is located within Wood's Homes' Inglewood Opportunity Hub and will be open Wednesdays through Fridays from 12 p.m. to 6 p.m.