Since its inception in 2003, Food Day Canada has grown from being known as The World's Longest Barbeque to an annual celebration of Canada's bounty that takes place across the country, at restaurants and in homes. Many chefs, producers and farmers helped spread the word over the years, even before the initiative officially kicked off.
We chatted with founder Anita Stewart about the restaurants that have been big supporters since the beginning and she found some of the original menus from the early 90s.
"Most are signed by the chef," says Stewart. "No matter how we cut it, these are the people on whose shoulders the younger chefs are standing upon. It's a nice reminder."
So, without further adieu, let us pay our respects to "Commander" Stewart and some of her original infantry (who are still participating to this day) that helped march towards making Food Day Canada the cross-country culinary initiative we all know and love.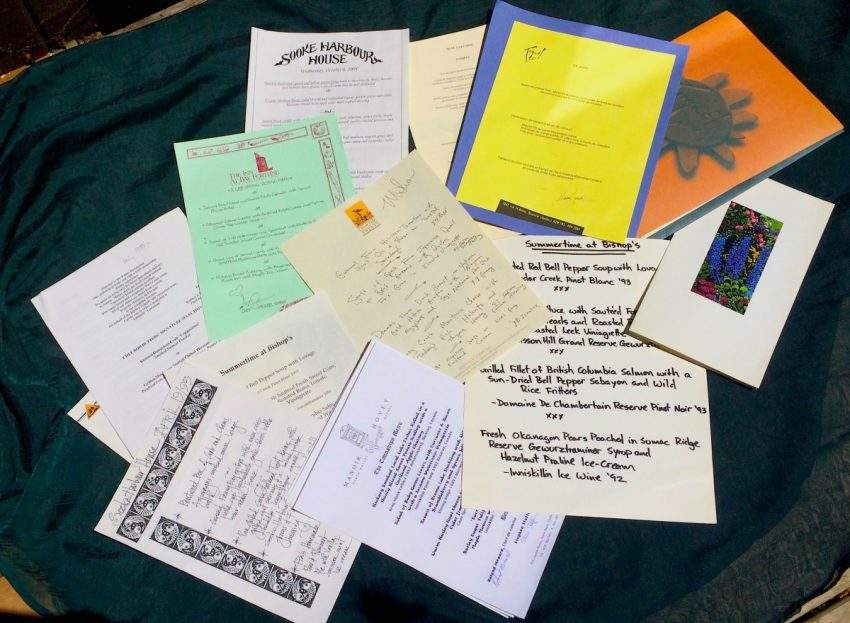 Amherst Shore Country Inn (Amherst, NS)
Opened since 1980, the Amherst Shore Country Inn restaurant boasts a daily four-course menu that makes use of fresh garden eats, Maritimes seafood, and local meats.
Bishop's (Vancouver, B.C.)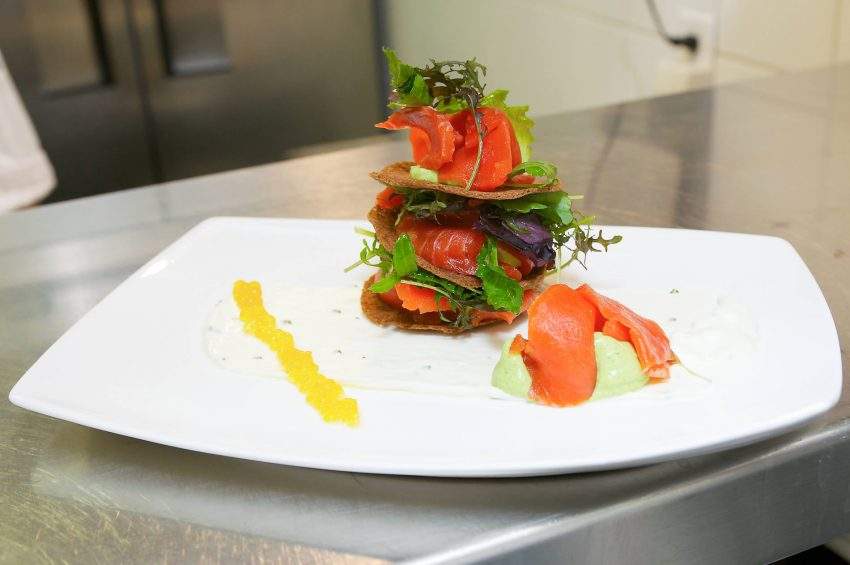 Almost 30 years old, Bishop's in B.C.'s Kitsilano has been a big champion of eating locally, seasonally and sustainably since the beginning and is one of the first restaurants to push the 100-mile diet in the city. Chef and owner John Bishop is even taking his love of local food abroad, offering a variety of tours throughout the year to destinations around the world, where he introduces groups of food-loving Canadians to farmers, producers and more.
Inn at Bay Fortune (Bay Fortune, PEI)
Canada's East Coast may not get the attention that the West Coast does, but the Inn at Bay Fortune draws visitors to the island with its scenic 40-acre property, and a star chef by the name of Michael Smith who joined the restaurant back in 1991. The restaurant itself has also undergone some big renovations to allow for an even more dynamic culinary experience.
Langdon Hall (Cambridge, ON)
Far away from the hustle and bustle of Toronto's downtown, Langdon Hall's grandeur and outstanding food attracts all the foodies to Cambridge. The food is inspired by the property, which is over 100 years old, and farmers, foragers and artisans in the area.
Manoir Hovey (North Hatley, QC)
At the tranquil and opulent Manoir Hovey, located in North Hatley, local ingredients like cheeses, mushrooms, seafood, game meats and wine reflect Quebec's terrior.
On The Twenty (Jordan Station, ON)
Far from the glitzy Niagara Falls region, nestled in the Niagara Peninsula wine country, this romantic restaurant at the inn has been focused on local ingredients and a relaxing experience since it opened its doors in 1993. Not only is it recognized for its use of local ingredients and the quality of its dishes, but it's one of the first wine destinations in the Niagara region.
The Pointe Restaurant at The Wickaninnish Inn (Tofino, B.C.)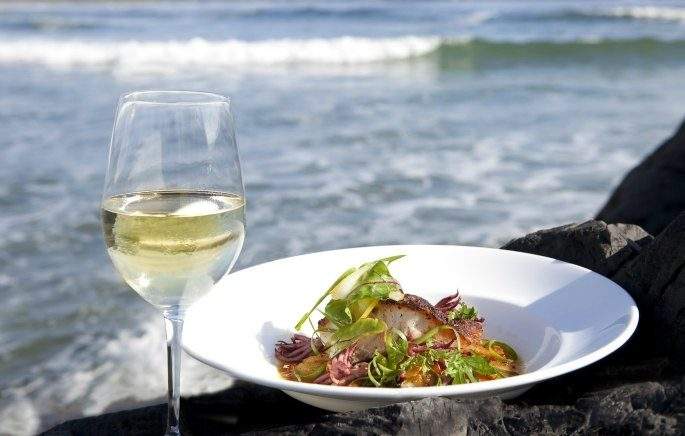 Opened in 1996 in one of Canada's most scenic travel destinations, Tofino, in one of the world's most beautiful (and award-winning) hotel properties, The Wickaninnish Inn, The Pointe Restaurant is also surrounded by a unique bounty that includes sea asparagus and an abundance of seafood like spot prawns. In addition to chef Warren Barr's renowned dishes, Its pastry program is also known for all its housemade treats.
River Cafe (Calgary, AB)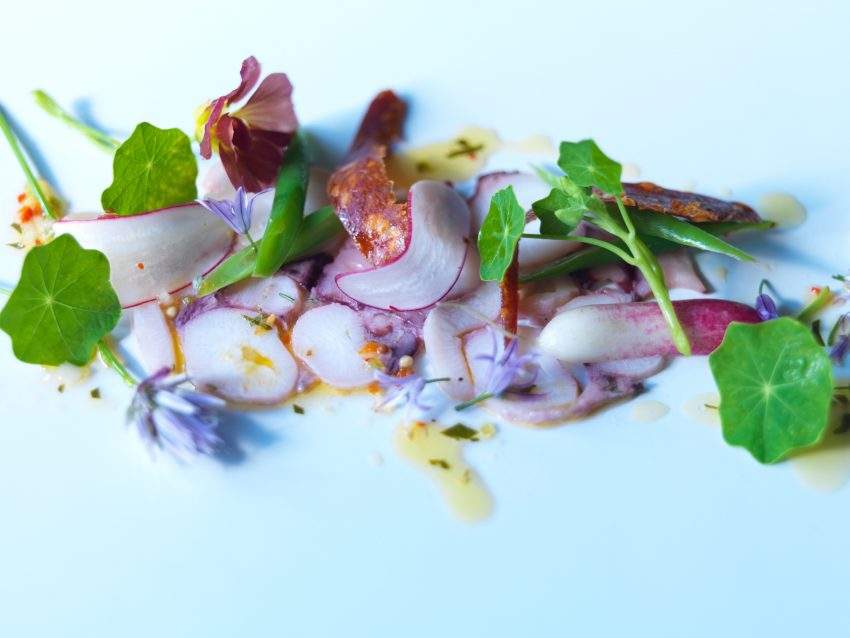 It's neither trendy nor swanky, but River Cafe has been an evergreen in Calgary's food scene since 1991, with its cabin-cozy decor and a menu reflective of Alberta's agriculture. It works closely with over 60 food producers with the most sustainable and ethical practices, and there is a garden on-site which supplies the restaurant with herbs, flowers and berries. Owner Sal Howell's approach to food, alongside her executive chefs along the way (currently chef Andrew Winfield) was groundbreaking for Calgary and the restaurant itself remains to be a leader in the food scene.
Rossmount Inn (New Brunswick)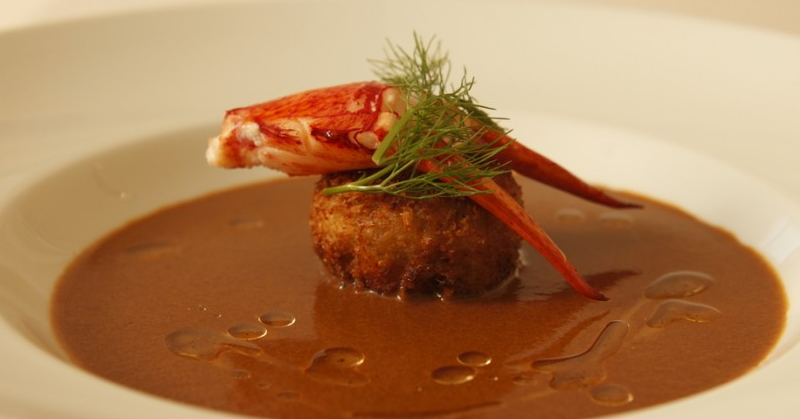 Located in an 87-acre estate, the restaurant makes full use of the fresh ingredients nearby--berries, mushrooms, fiddleheads and seafood--in its refined daily menu, and is also known for fostering the success of many young chefs in the country.
Sooke Harbour House (Sooke, BC)

You may not have been to Sooke, B.C., but this restaurant is lauded as one of the best in Canada even by some of the most celebrated chefs in the country. It opened in 1979 and is a major driver of the slow food movement. Not only does it show off the seafood in the area, but sea vegetable as well, and celebrates traditional First Nations foods.
Spinnakers (Victoria, BC)
It's no secret that restaurants in B.C. flaunt the region's wines, as the Okanagan makes some of the best in the country. But, at Spinnakers, which has been opened for over 30 years in Victoria, craft brews are celebrated beverage of choice and paired with modern pub food.
Toque! (Montreal, QC)
It's not easy standing out in a city that's filled with great restaurants like Montreal, but Toque! has been a leader since Normand Laprise and Christine Lamarche opened it in 1993. In addition to the quality of its food, the restaurant is known for its development of young chefs and interesting blend of molecular techniques with hyper local ingredients.