On August 3rd, chefs, restaurateurs and food-lovers across the country will come together to celebrate the diverse beauty and majesty of local Canadian cuisine. Since 2003, Food Day Canada(FDC) has been a way for Canadians to take a step back and appreciate the nation's bountiful harvest through unique and innovative interpretations by some of the country's top culinary minds.
While Food Day always provides a fun-filled food experience for everyone involved, participating chefs regard the Canadian treasure as a point of pride, and tend to take the day very seriously. Farmers, ranchers, producers and artisans work diligently year-round to provide chefs with the best fresh, local and seasonal ingredients available, and Food Day Canada is a way for the chefs to highlight the fruits of their labour.
From Ucluelet, B.C. to Fogo Island, Newfoundland, what began as a singular culinary event by Food Day Canada founder Anita Stewart has now become one of the biggest food events in the country. But navigating the myriad of potential participants to visit during Food Day Canada can be a daunting task, so we've put together a list of 12 of what we think are the most interesting Food Day Canada destinations.
Pluvio (Ucluelet, B.C.)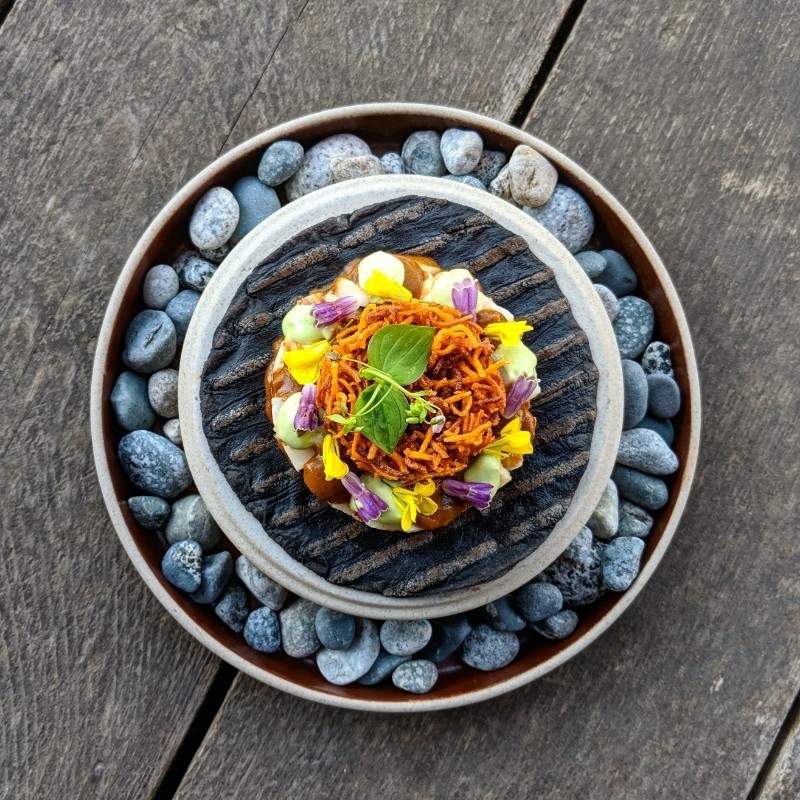 In the short time since chef Warren Barr and Lily Verney-Downy opened the doors to Pluvio, the duo have had no trouble carrying on the torch passed down from former Ucluelet landmark Norwoods Restaurant.
Barr, who was the recipient of the inaugural North Star Award for culinary excellence by Food Day Canada founder Anita Stewart, has long been a champion for Canadian cuisine. This year's menu is focused on sustainable ingredients and zero waste, using everything from fish bones to shrimp shells to create a fantastic four-course feast.
Blue Hat Bistro (Vancouver, B.C.)
Blue Hat Bistro's Food Day Canada menu highlights the abundant versatility of fresh Canadian ingredients. Canadian food legend Yves Potvin has assembled a menu with ingredients sourced from all over Canada, from seared B.C. albacore tuna to loin of Alberta beef, to Saskatchewan barley.
In addition to an incredible eating opportunity, visiting Blue Hat Bistro is a chance to take in the beauty of Granville Island and check out some up-and-coming talent coming through the Pacific Institute of Culinary Arts.
The Wildflower at Chateau Whistler (Whistler, B.C.)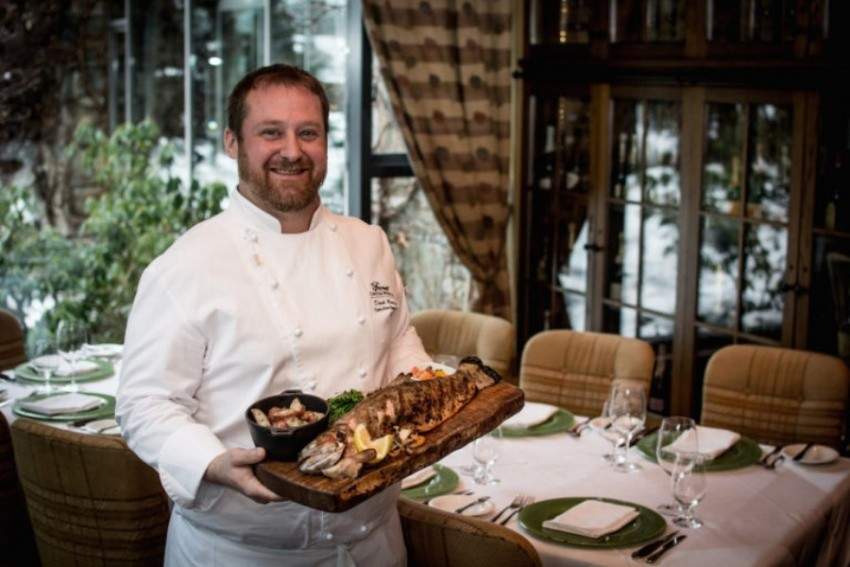 Led by chef Isabel Chung--the only female executive chef in Fairmont--and executive sous chef, Derek Bendig, The Wildflower offers a perfect blend between luxury, decadent cuisine, and a relaxed atmosphere.
Chef Bendig has decided to source the entirety of his seven-course Food Day Canada menu directly from the Whistler Farmers Market. The menu is paired with a portfolio of wines from Pemberton's Roche wines, whose commitment to natural, artisanal farming and winemaking is a perfect embodiment of what FDC is all about.
Yellow Door Bistro (Calgary, AB)
Yellow Door Bistro has a unique way of staying true to the European bistro-inspired cuisine it's known for, while maintaining a clear focus on utilizing the best of locally-sourced ingredients available.
For Food Day Canada, the team is offering a three-course menu featuring a grilled peach salad, grilled lamb sirloin, and a goat cheese custard, all sourced from Canadian farmers and artisans.
Harvest Eatery (Shaunavon, SK)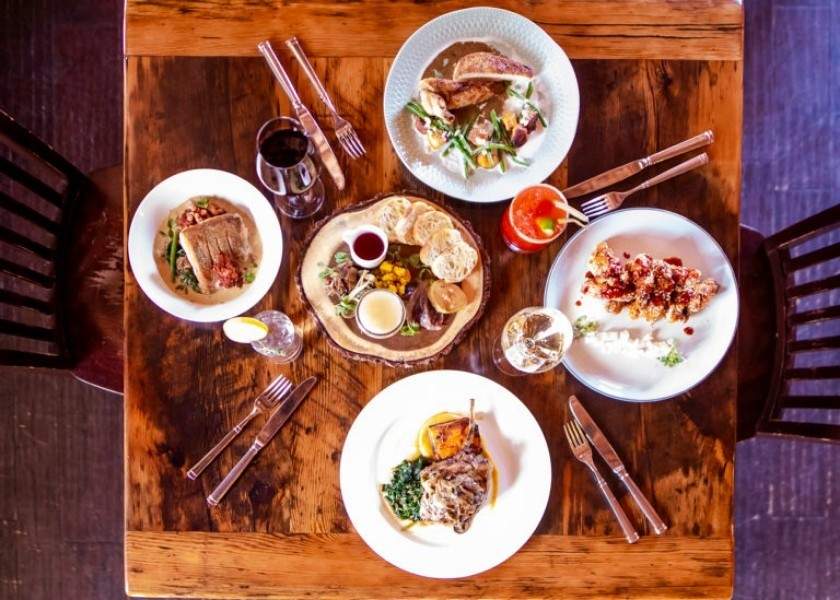 The dining experience at Harvest Eatery perfectly encapsulates both prairie cuisine and prairie life in general. Since opening in 2013, the award-winning Shaunavon restaurant has showcased the best of Saskatchewan's farmers, ranchers, producers, and artisans.
Chef Garrett Thienes' menu is laden with gourmet comfort foods inspired by classic Saskatchewan recipes, making Harvest Eatery one of the most unique Food Day Canada dinners in the country.
Velvet Glove Restaurant and Lounge (Winnipeg, MB)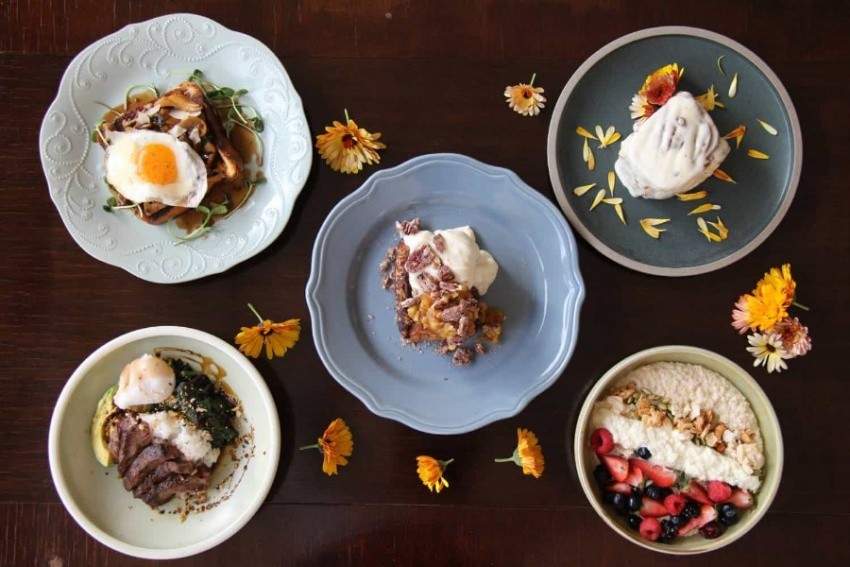 Born and raised in Winnipeg, Manitoba, chef Tim Palmer has developed his cuisine over a lifetime of working and travelling around the world. And while he's obviously been heavily influenced by his globetrotting experiences, he is proud to serve authentic Manitoban dishes at VG.
Abruzzi (London, ON)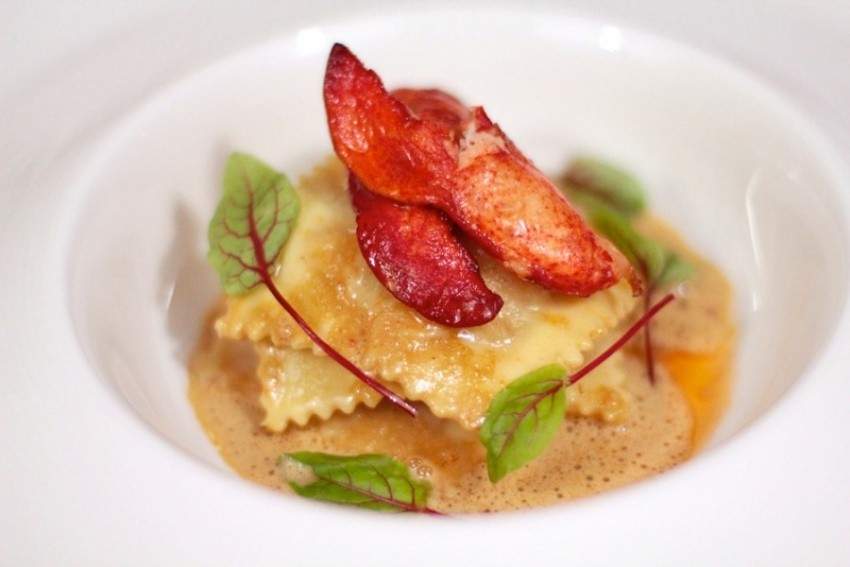 Food Day Canada veteran Dave Lamers has created an Italian-inspired menu composed with nothing but the freshest seasonal ingredients and Canadian-sourced products. As is the case with Abruzzi's regular cuisine, everything he serves is handcrafted on premises.
The three-course menu offers guests a chance to choose their own direction, with options such as bison tartare and house-cured capicola appetizers, and entrees like the cast iron seared wagyu steak and sea scallops with spot prawn tortellini.
Globe Bistro (Toronto, ON)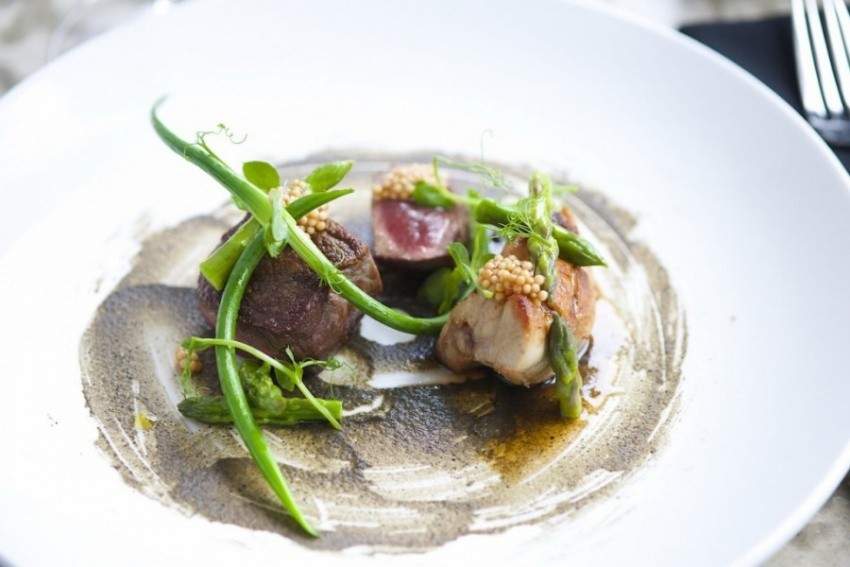 Often described as being at the forefront of the local food movement, Globe Bistro's ethos strongly reflects that which makes Canadian cuisine so unique. Globe's commitment to Ontario ingredients is a perfect personification of its mantra, "Think global. Eat local."
Each year, the Toronto eatery features one menu item for Food Day Canada. Last year, chef Dan Sanders' seared Nova Scotia scallops with beef cheek tortellini was one of the day's most well-received dishes.
Backhouse (Niagara-on-the-lake, ON)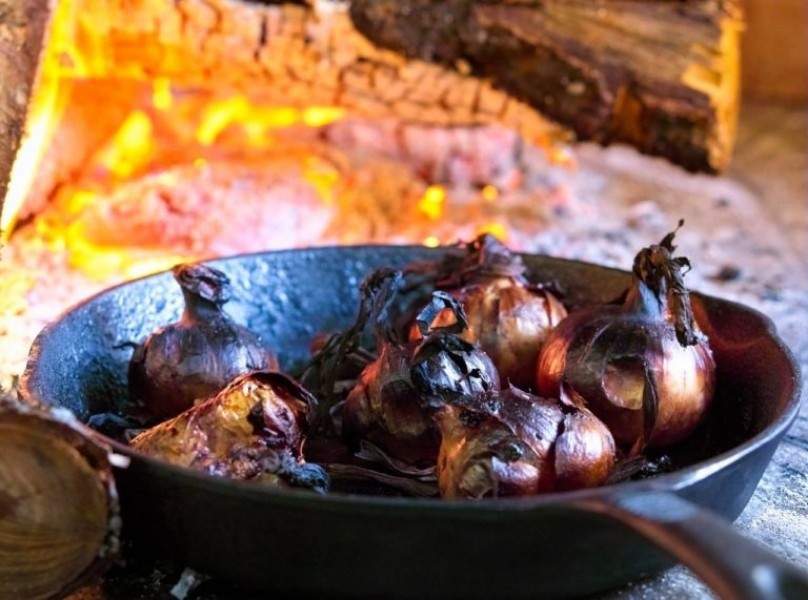 A Food Day Canada participant since its inception, chef Ryan Crawford takes the annual celebration of Canadian cuisine as seriously as anyone. Whenever possible, Crawford sources many of his seasonal ingredients for Backhouse from his own farm. Named one of the best new restaurants in Canada, Backhouse has become one of Niagara's most sought-after culinary destinations.
Les Jardins Sauvages (Roch de L'Achigan, QC)
Consistent showcasing of unique local ingredients is just one of the reasons why Les Jardins Sauvages' chef Nancy Hinton is a multiple University of Guelph Innovation Gold Award winner.
With the help of renowned forager Francois Brouillard, the Québec native has put together a fantastic five-course menu for Food Day Canada, featuring a series of tantalizing creations that embrace the region like local wild boar "head-to-tail" and a half quail with wild ginger glaze, lobster mushroom, sea asparagus; and buckwheat noodle, spicy sesame, hempseed, and black peanut dukkah.
Taverne Monkland (Montréal, QC)
Montréal institution, Taverne Monkland, is led by owner and head chef Josh Crowe, who has become known for utilizing quality and locally-sourced ingredients from across Canada in his cuisine. Monkland's menu ranges from B.C. humpback shrimp topped with a New Brunswick Beausoleil oyster with vanilla-gin-infused sabayon to Gaspesie sea urchin risotto and trout caviar, to a Quebec rib-eye in a red wine truffle sauce.
Scoff Restaurant (Fogo Island, NL)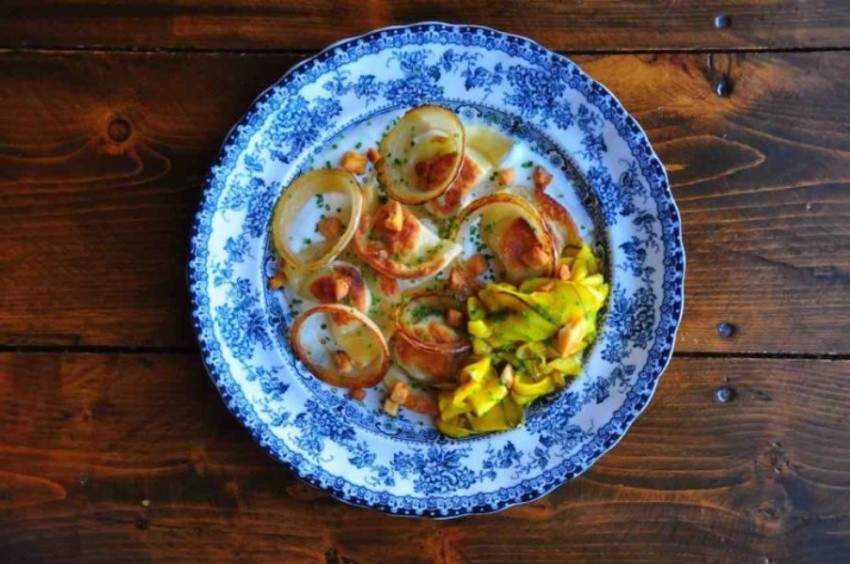 Fogo Islanders are no doubt familiar with Scoff Restaurant's salt cod pierogis. The Newfoundland eatery's cuisine reflects that of the region, with elevated interpretations of classic comfort foods, locally-sourced produce and protein, and regionally-crafted beer and coffee.
Owners Celina and Bryce Degner believe the preservation of memories, culinary traditions, and food itself are all paramount to the experience they aim to provide their patrons.