This week's list of interesting events across Canada features a tandem of talented collaborations from some of the country's top culinary minds.
In Winnipeg, Harth Mozza and Wine Bar is offering guests a chance to get to know their local farmers while indulging in a five-course dinner featuring the freshest farm-to-table ingredients. Elsewhere in the Prairies, Calgary's Cultivatr and Dandy Brewing Co. are hosting a multi-course dinner to promote sustainability, while in Edmonton, Fovoloso Italian Cafe is serving up some of their most popular pizzas with beer pairings from all over the world.
Lastly, Chefs on Deck and Bar Meets Grill are two incredible opportunities to enjoy regional cuisine from the best of the West Coast, and Devour! Food Film Festival in Nova Scotia is set to showcase some of the top talent from the East.
Here are eight interesting culinary events across Canada, happening between Sunday, October 20 and Tuesday, October 29, 2019.
Dirt to Mouth (Winnipeg, MB) - Sunday, October 20, 2019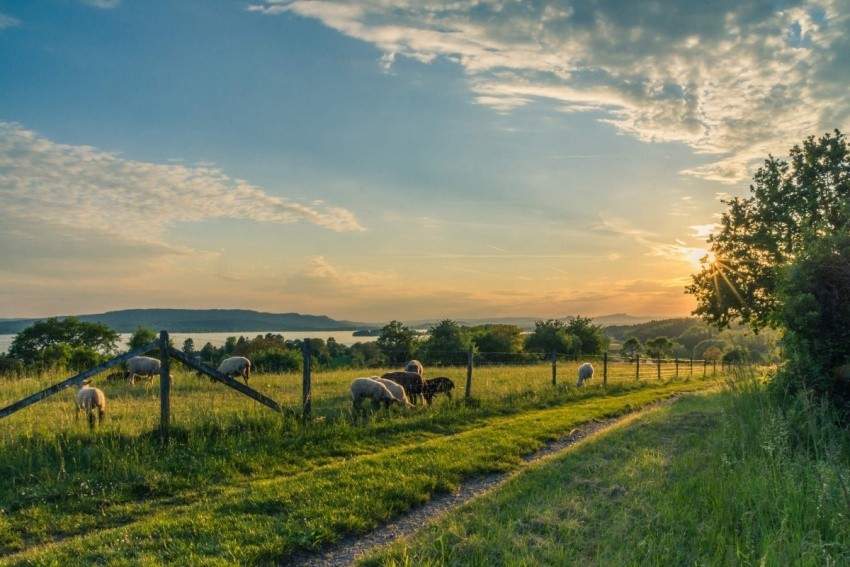 The Future of Food (Calgary, AB) - Wednesday, October 23, 2019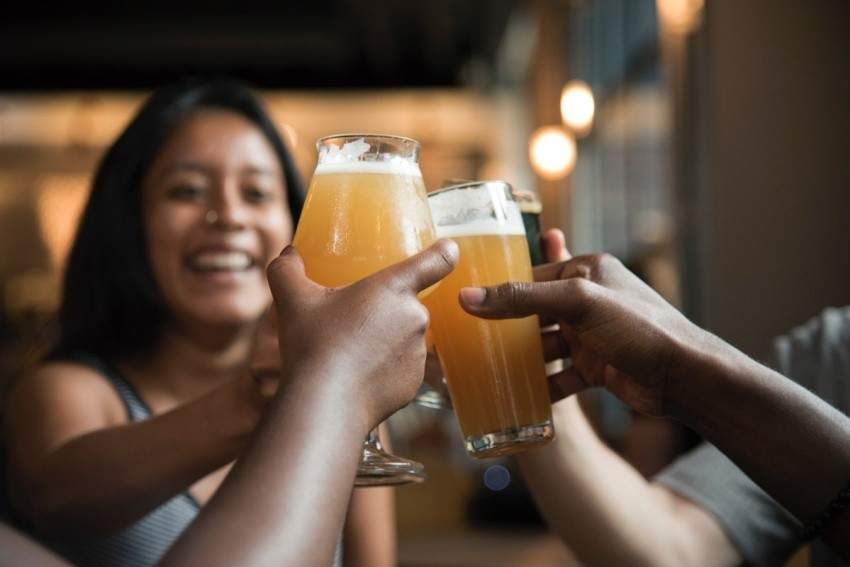 The first in a series of three unique dinner events from Calgary home delivery service Cultivatr takes place at Dandy Brewing Co. Dandy's executive chef Merritt Gordan will curate a multi-course dinner using Cultivatr products harvested and grown using innovative agricultural techniques. The Future of Food initiative is to start a conversation about the future of our food systems to help mitigate the negative effects on animals and the environment.
Tickets cost $85 and include some delicious Dandy beer and cider pairings.
Canada's Best New Restaurants (Toronto, ON) - Wednesday, October 23, 2019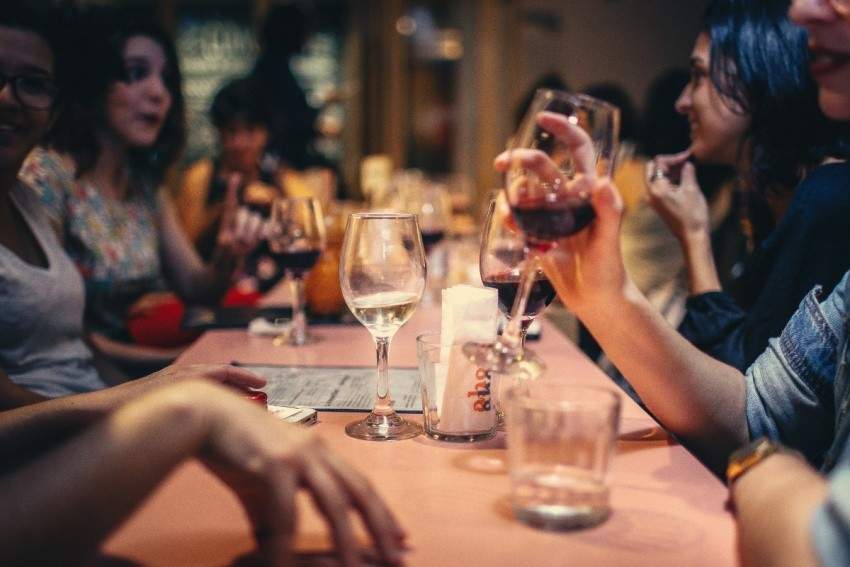 Queen Richmond Centre West will play host to this year's Air Canada Best New Restaurants top ten reveal. Guests will find out who among the 35 longlist nominees made the top ten and which restaurant will be crowned as the top new restaurant in the country. Attendees will get to meet the chefs from the list and sample some of their signature dishes.
Tickets are priced at $95 and include an array of wine, spirits, and sweets.
Devour! The Food Film Festival Opening Night Reception (Wolfville, N.S.) - Wednesday, October 23, 2019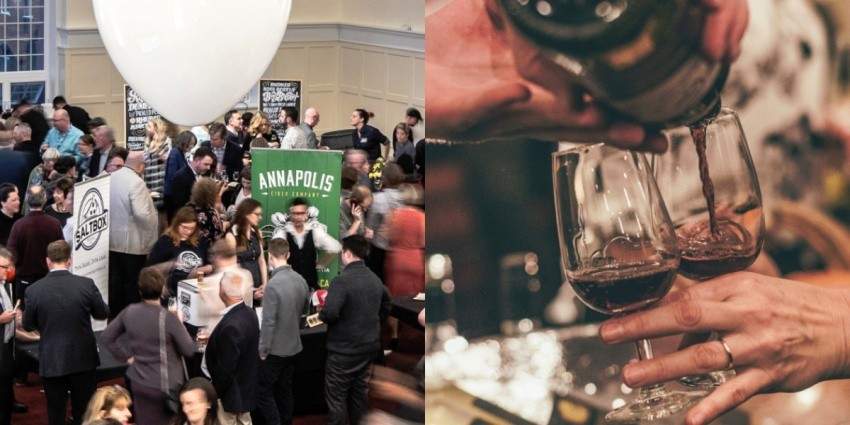 Chefs on Deck (Vancouver, B.C.) - Thursday, October 24, 2019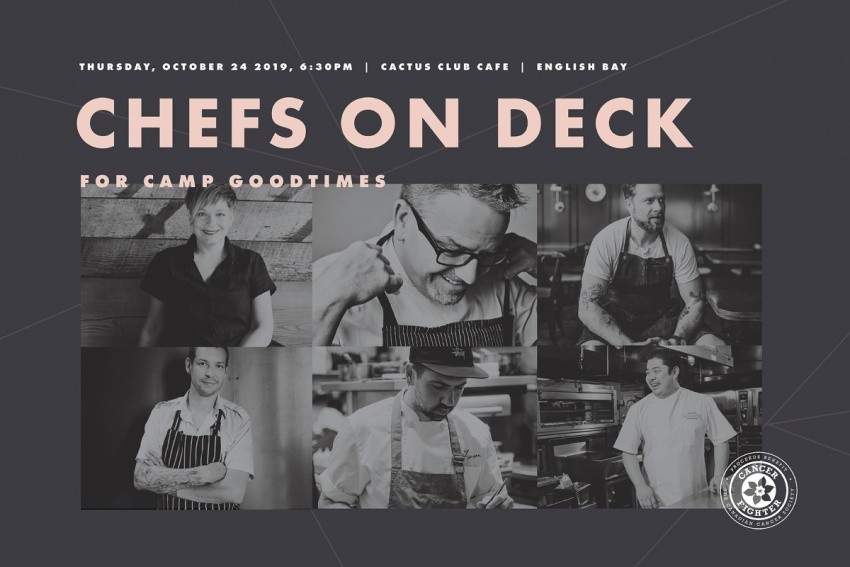 Canada's first Iron Chef America winner Rob Feenie is teaming up with an all-star team of chefs, including Alex Chen of Boulevard, Burdock and Co.'s Andrea Carlson, JC Poirier of St. Lawrence, in an effort to raise money for Camp Goodtimes. This once-in-a-lifetime culinary collaboration features a multi-course tasting menu from the talented team of chefs as well as wine pairings from decorated sommeliers Sebastien LeGoff and Shiva Reddy.
Tickets are going for $215 each with 100 per cent of sales going toward Camp Goodtimes.
Beers, Cheeses and Bites (Thetford Mines, QC) - Friday, October 25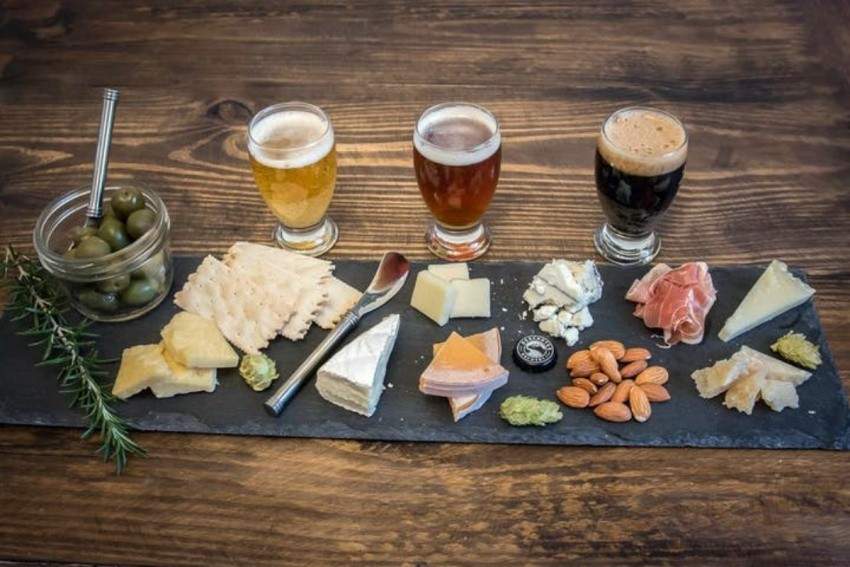 Beer and cheese-lovers have a chance to come together just outside of Quebec City at La Bourgade in Thetford Mines to enjoy an evening of eats and live music. Sixteen cheese selections will be on offer from La Bourgade's cheese master, including eight of La Bourgade's homemade gourmet cheeses. Guests will also be treated to 16 beer offerings selected to pair with each cheese course.
Seven Degrees of Beer and Pizza (Edmonton, AB) - Saturday, October 26, 2019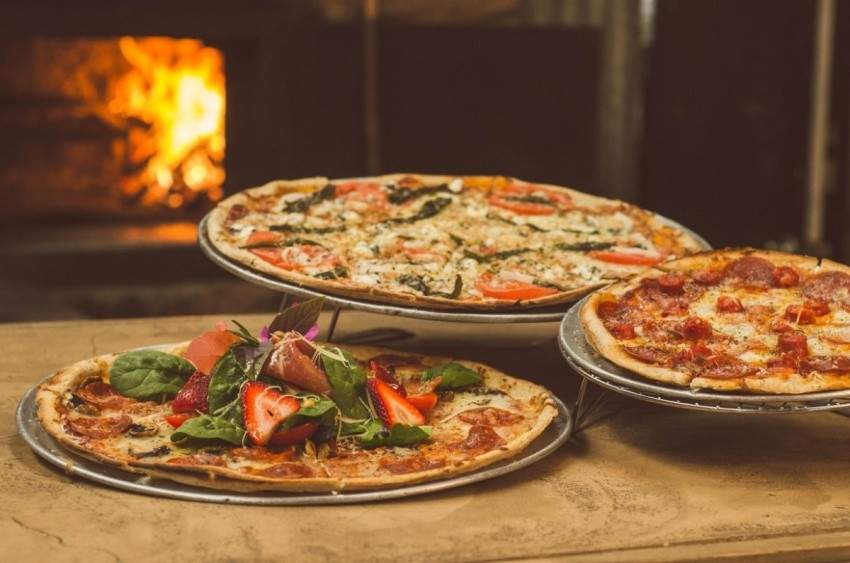 The Favoloso Italian Cafe is hosting an evening of food and drink where guests will get to enjoy seven slices of the eatery's most popular Northern Italian pizzas. Additionally, each pizza slice will be paired with a different craft beer from various breweries such as Dandy Brewing, Nokomis Craft Ales, and Birra Menabrea.
Bar Meets Grill (Vancouver, B.C.) - Tuesday, October 29, 2019