If you haven't yet made Thanksgiving plans, there is still time to find a way to celebrate the holiday in style.
Fairmont Chateau Whistler is going all out this upcoming weekend with a plethora of Thanksgiving festivities in store for guests, including two delicious turkey dinners and a bountiful harvest brunch.
In Toronto, both Shangri-La Hotel and The Drake are offering guests the opportunity to get their Thanksgiving fill with an indulgent lunch buffet at Shangri-La's Bosk restaurant and a traditional turkey dinner at four of the five Drake properties.
Elsewhere in Ontario, Nosh Week is getting set to kick off in Hamilton, featuring a new Taste of Concession tour that includes taste plates and drinks from some of the most popular destinations on Concession Street.
Lastly, two of the year's most highly anticipated festivals take place simultaneously on the weekend of October 18 in Calgary and in Whitehorse. The Rocky Mountain Wine and Food Festival is chock-full with more incredible food and drink than one can possibly hope to try in two days, while the Yukon Beer Festival offers guests a chance to try a wide selection of craft beer and cider from across North America, along with a variety of local Yukon fare.
Thanksgiving Dinner and Harvest Brunch (Whistler, B.C.) - Saturday, October 12 and Sunday, October 13, 2019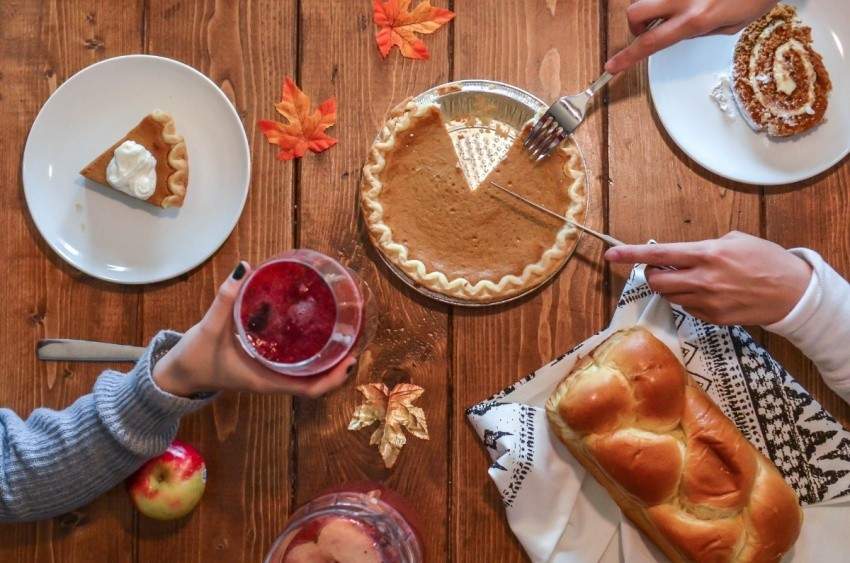 The beautiful Fairmont Chateau Whistler is going all out for this year's Thanksgiving weekend with two traditional turkey dinners on Saturday and Sunday and a harvest brunch on Sunday.
The Thanksgiving dinners take place in The Mallard Lounge, The Grill Room, and The Wildflower Restaurant, and include a three-course meal with all the trimmings.
Sunday's Harvest Brunch celebrates the tastes and bounty of the season with a live omelet station, a selection of seasonal salads, an antipasto station, and carvery and hot dish stations that feature robust traditional fare like roast turkey, leg of lamb, and braised beef short rib.
Guests at Chateau Whistler can also participate in a series of fun activities over Thanksgiving weekend, including a scarecrow scramble, a turkey derby, zucchini car races, family pumpkin carving, and much more.
Tickets for the Thanksgiving dinner cost $59 per adult and $25 for children under 12. The Harvest Brunch costs $65 per adult and $29 for children under 12. Reservations can be made online or by phone.
Thanksgiving Lunch Buffet (Toronto, ON) - Sunday, October 13, 2019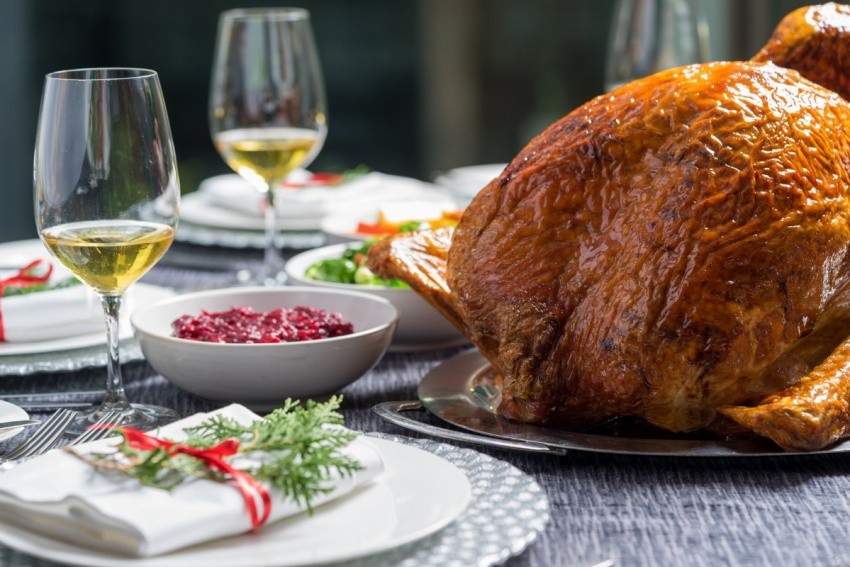 Bosk, the signature restaurant at Shangri-La Hotel, is providing patrons with a glamorous Thanksgiving lunch buffet in the chandelier-clad Queen's Park Ballroom. Guests can choose from an array of holiday classics like roasted heritage turkey, seafood and dim sum bar, house-made pastries, desserts, and more.
The lunch buffet is priced at $95 per adult and $50 for children 12 years and younger. Reservations can be made by phone or email.
Get Stuffed at The Drake (Toronto, ON) - Sunday, October 13 and Monday, October 14, 2019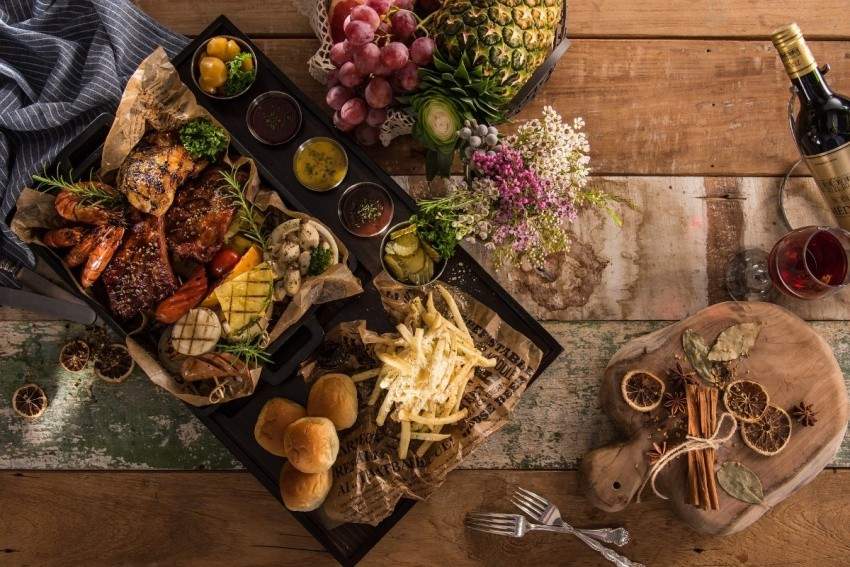 For Thanksgiving, The Drake Hotel, Drake One Fifty, Drake Commissary, and Drake Devonshire will be holding their annual Get Stuffed dinner program. Guests at any of the aforementioned locations will get to enjoy a traditional turkey dinner with all the fixings. Additionally, for every hotel booked on October 13 and 14 at The Drake Hotel, Drake Devonshire, or Drake Motor Inn, one nutritious meal will be provided to a community member in partnership with The Stop.
Tickets are going for $39 per person and can be purchased through OpenTable.
Gourmet Rabbit 5-course Mexican dinner (Montreal, QC) - Tuesday, October 15, 2019
Lola Rosa Park will play host to a five-course dinner from Masterchef Season 8 winner, Dino Angelo Luciano. The "Gourmet Rabbit" will be preparing a decadent plant-based Mexican-themed feast at the Park Ave location, where the warm and inviting atmosphere is a perfect fit for the Masterchef winner.
Tickets are going for $69 with optional wine pairings available for an additional $30.
Nosh: Taste of Concession Tour (Hamilton, ON) - Thursday, October 17, 2019
Nosh Week kicks off in Hamilton next week and this year's new Taste of Concession tour is one you won't want to miss. The tour takes place 6-9 p.m. and will include taste plates and drinks from some of the most popular destinations on Concession Street, such as Papa Leo's Restaurant, Pokeh, and more.
Tickets cost $45 per person and proceeds will go directly toward The Good Shepherd.
Rocky Mountain Wine and Food Festival (Calgary, AB) - Friday October 18 and Saturday October 19, 2019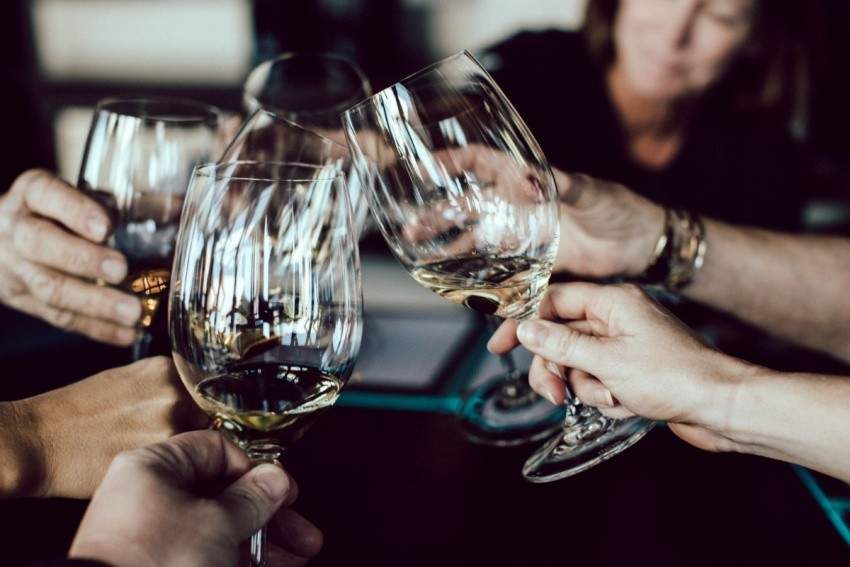 One of the most anticipated events of the fall, the Rocky Mountain Wine and Food Festival is a chance for Calgarians to experience some incredible wine from more than a dozen countries, beer and cider from more than 50 different breweries, a vast array of local and international spirits, and a delicious selection of eats from more than 40 different vendors.
Regular admission ranges from $22 to $33 each, group tickets range from $20 to $28 each, and VIP tickets are going between $35 and $38 each. All tickets can be purchased online.
Yukon Beer Festival (Whitehorse, YT) - Friday, October 18 and Saturday October 19, 2019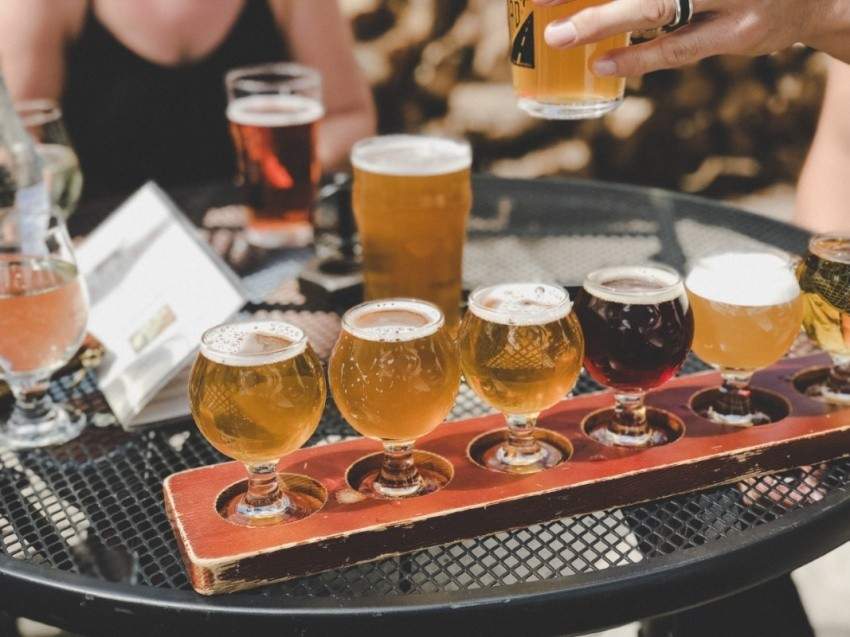 The seventh annual Yukon Beer Festival takes place at the Kwanlin Dun Cultural Centre and this year, it promises a wider selection of craft beers and ciders than ever before. One of the most interesting features of the festival is the guests' ability to engage with an interactive beer and cider menu. Also, in addition to the myriad of beverage options, the Yukon Beer Festival will also have a selection of snacks on hand, including a variety of hand pies, scotch eggs, and pork crackling.
Poutine Week Kick-off Crawl (Saskatoon, SK) - Saturday, October 19, 2019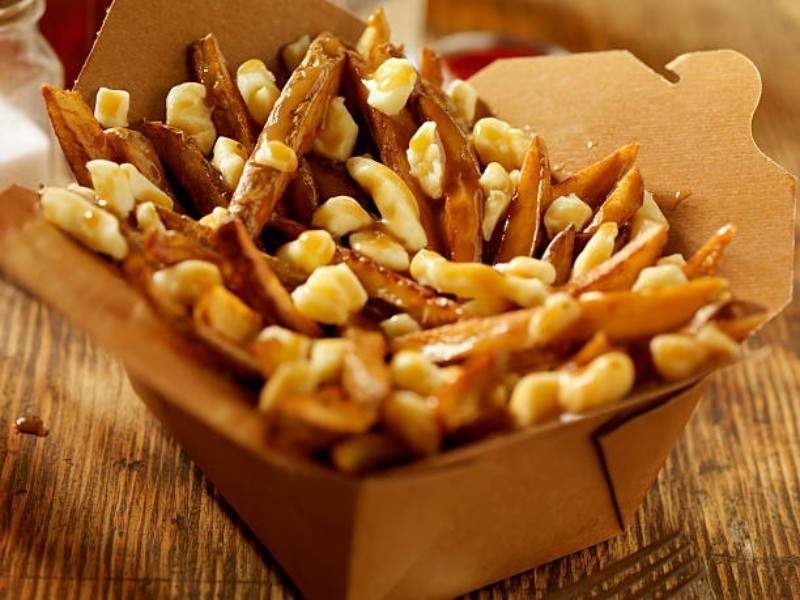 Saskatoon's annual Poutine Crawl is the perfect way to get a jumpstart on all the upcoming Poutine Week action. Guests on the crawl will get to try out three different poutines and beers from Congress Beer House, Hudsons Pub, and Cohen's Beer Republic. All money raised goes toward Big Brothers Big Sisters of Saskatoon and area.
Tickets are $40 and include a poutine and beer at each stop.