As we approach our beloved country's 152 birthday, we've rounded up some of the best food-related festivities to help you celebrate the historic date.
If you're in the GTA, you can get started early with two weekend-long festivals which, in addition to various activities and entertainment, are serving up copious amounts of delicious seafood and ribs to satisfy a vast range of proud Canadian foodies.
On the day of, there are festivals and celebrations happening in almost every Canadian city, but we've picked out three from Calgary, Kelowna, and Hamilton that are showcasing Canadian culinary culture in exciting ways.
If you don't get a chance to get out and celebrate this weekend, you can get your food fix with offerings that truly represent the diversity of Canada's food scene at Juke Fried Chicken's National Fried Chicken Day, Montréal's Taste of the Caribbean, or Vancouver's Evening Summer Social.
Here are eight interesting culinary events across Canada, happening between June 29 and July 14.
Redpath Waterfront Canada Day weekend (Toronto, ON) - Friday, June 29 to Monday, July 1, 2019
Canada Day weekend on Toronto's waterfront is a weekend-long celebration seafood-lovers won't want to miss. Thanks to a $100,000 grant from the Ministry of Tourism, this year's event is free to attend, and will feature a plethora of seafood at the Maritime Market, an oyster shucking competition, plenty of live entertainment, and a mixed bag of nautical-themed activities to partake in.
Find out more about the tall ships, food and entertainment at TOWaterfrontFest.com.
Toronto Ribfest (Toronto, ON) Friday, June 28 to Monday, July 1, 2019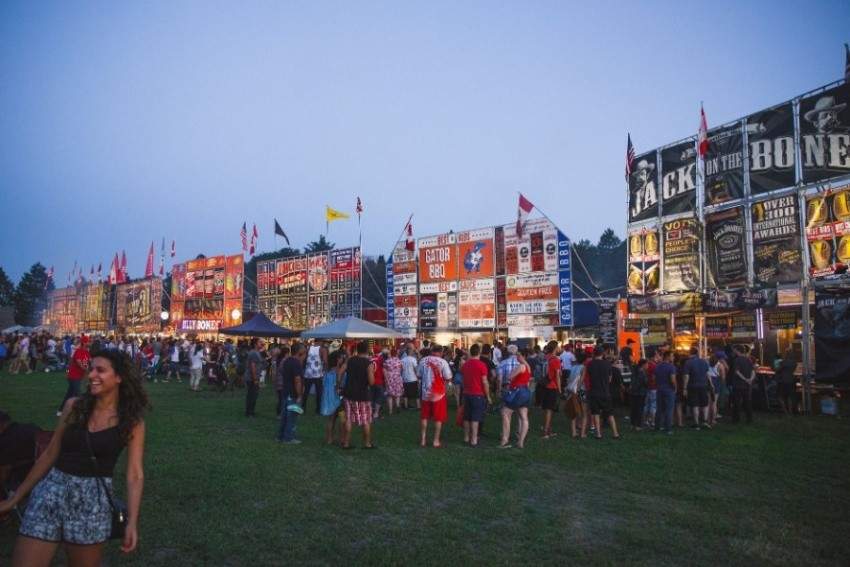 Celebrate Canada Day early with the 19th annual Toronto Ribfest Canada Day weekend. This four-day event will see 10 of the GTA's most renowned rib purveyors, along with various other popular food vendors, artisans, live entertainment, exciting midway and Kids Zone, and much more.
VIP tickets include free table service at your own private, covered table with access to executive washrooms, as well as free samples and giveaways. All of the event's proceeds are allocated toward community-driven programs and projects.
Garden Party on the King Eddy Rooftop (Calgary, AB) - Monday, July 1, 2019
Cold Garden Beverage Company and National Music Centre are joining forces to throw an epic Canada Day bash on the rooftop of the historical King Eddy. Cold Garden will be serving a lineup of their favourite brews, while DJs keep the party lively in King Eddy's garden oasis overlooking Calgary's East Village.
Doors open at 2 p.m. and admission is free.
A Taste of Canada (Kelowna, B.C.) - Monday, July 1, 2019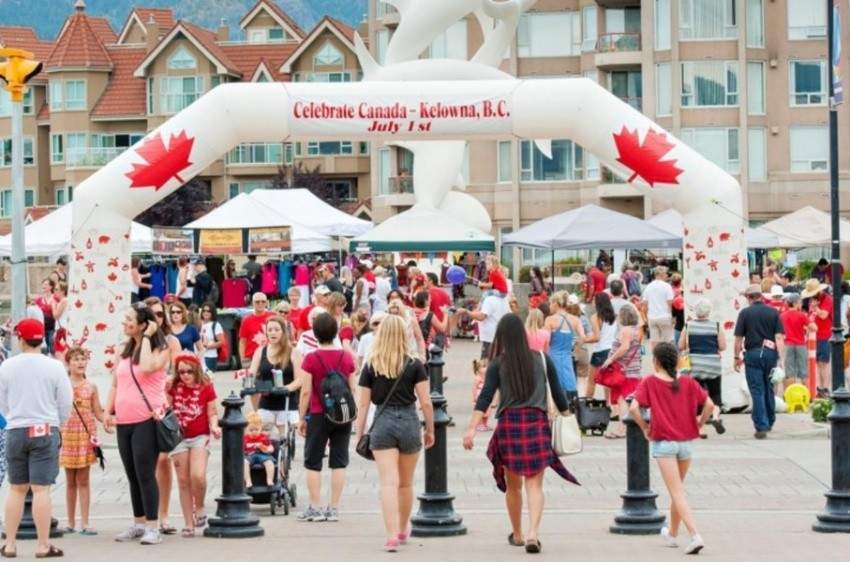 There are many Canada Day events taking place throughout the Okanagan, but one event we've got our eyes on is taking place at Kelowna's Waterfront Park. The highlight of this venue is definitely the Taste of Canada food fair, which features a variety of offerings from more than 18 different vendors. Additionally, there will be live entertainment and a marketplace that features a Canadian artisan showcase of handmade arts and crafts.
You can find a full list of activities taking place along Kelowna's lakefront at Festivals Kelowna.
Bayfront Park Canada Day party (Hamilton, ON) - Monday, July 1, 2019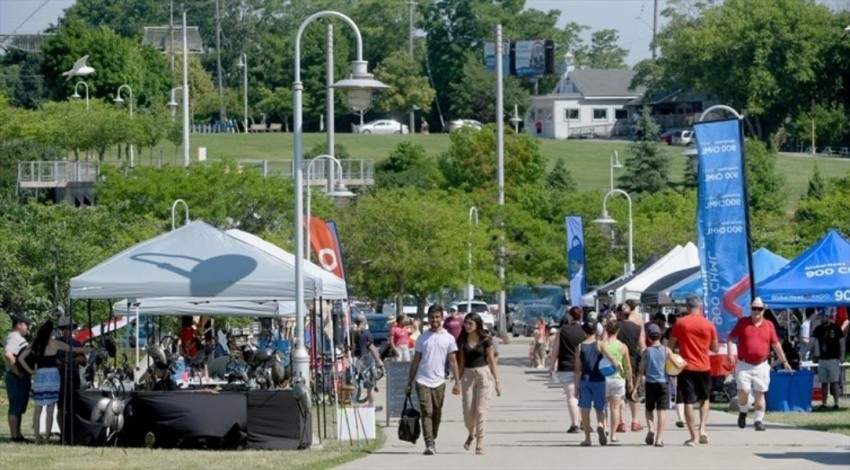 Hamilton's premiere Canada Day party is taking place this year at Bayfront Park and this year, the event is packed with more to do than ever. In addition to more than 15 food trucks, artisanal vendors, and a craft beer garden, the RBC Stage will feature performances from Juno-nominated electro-soul artist Zaki Ibrahim, Juno-winning blues performer Rita Chiarelli, and many more from various genres.
Free shuttle service begins at 2 p.m. from downtown Hamilton to Bayfront Park.
Evening Summer Social (Vancouver, B.C.) - Thursday, July 4, 2019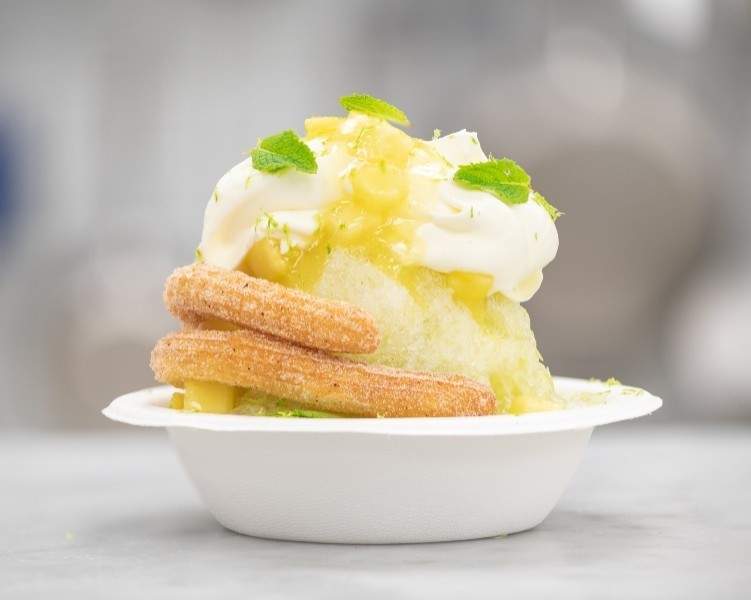 To celebrate a new and exciting summer collaboration between Tacofino and Beta5 Chocolates, the pair are throwing an exclusive Evening Summer Social party at Beta5 from 6 p.m. to 9 p.m. Guests will get a chance to try two brand-new mouthwatering desserts: the Diablo Horchata ice cream sandwich and the Lime-Mind Freshie-inspired sundae.
Tickets are going for $29 per person and include a Tacofino taco and a beer from Strange Fellows Brewing.
National Fried Chicken Day (Vancouver, B.C.) - Saturday, July 6, 2019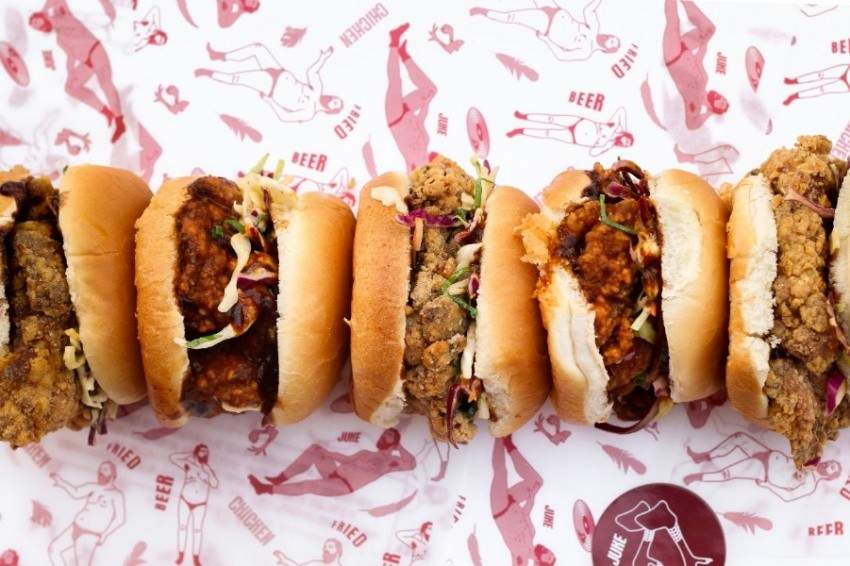 Celebrate National Fried Chicken Day with one of Vancouver's most popular chicken joints, Juke Fried Chicken. On July 6, southern-fried chicken lovers will be treated to half-priced signature sandwiches all day long.
The daylong special is available for dine-in or take-out at both Juke's locations, but due to the extreme popularity of last year's National Fried Chicken Day, guests will be limited to a maximum of 10 sandwiches per person.
Taste of the Caribbean (Montréal, QC) - Thursday, July 11 to Sunday, July 14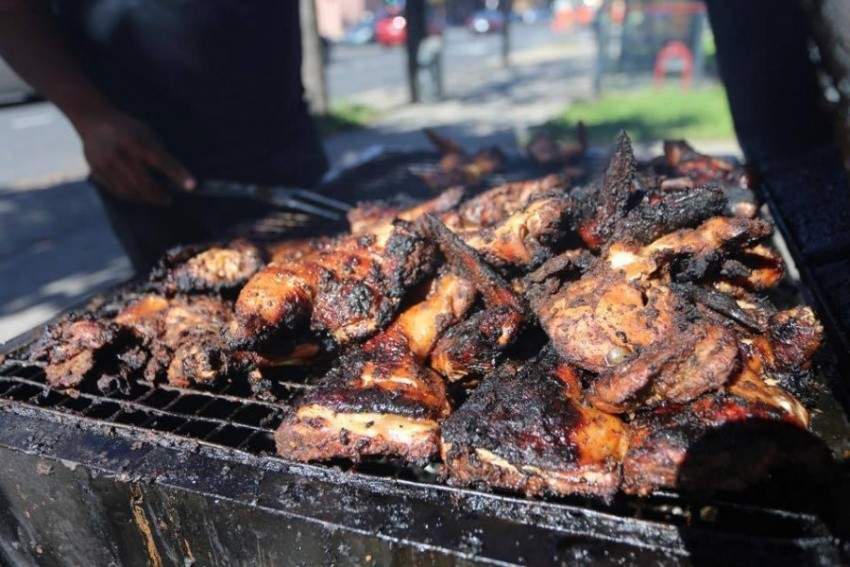 This year's Taste of the Caribbean features food, drinks, music, and arts from a multitude of Caribbean nations. For 20 years and running, this Caribbean culture event has been promoting diversity in Montréal by way of allowing visitors to taste their way through the 25 nation islands of the Caribbean. More than 20 restaurants and vendors will be on hand to facilitate the journey, as well as DJs, dance workshops, kids zones, and culinary demonstrations from local and international guest chefs.