This time of year is perfect for barbecue and other grilled goodies, so if you're in Ontario in the near future, we highly recommend stopping by Cherry Street's summer grill party in Toronto or Ottawa's barbecue beach party. Elsewhere in Toronto, Taste of the Middle East is coming back with some incredible authentic Middle Eastern cuisine and culture, all while providing support to the country's largest food rescue charity.
Further west, Saskatoon's Food Truck Wars are returning to Riversdale, featuring a weekend of culinary events and for the second year, the event will be employing a zero waste initiative.
Lastly, the Yukon Culinary Festival is coming back to Whitehorse and in anticipation of the festivities, the city is hosting a series of satellite events. If you're in Yukon, we recommend taking in as much of its rich culinary culture as possible, but if you can only attend one event, we think the ultimate Yukon ramen bowl set menu is the one to partake in.
Here are eight interesting culinary events across Canada, happening between Monday, July 22 and Tuesday, July 30, 2019.
Cherry Street Bar-B-Que Summer Grill Party (Toronto, ON) - Monday, July 22, 2019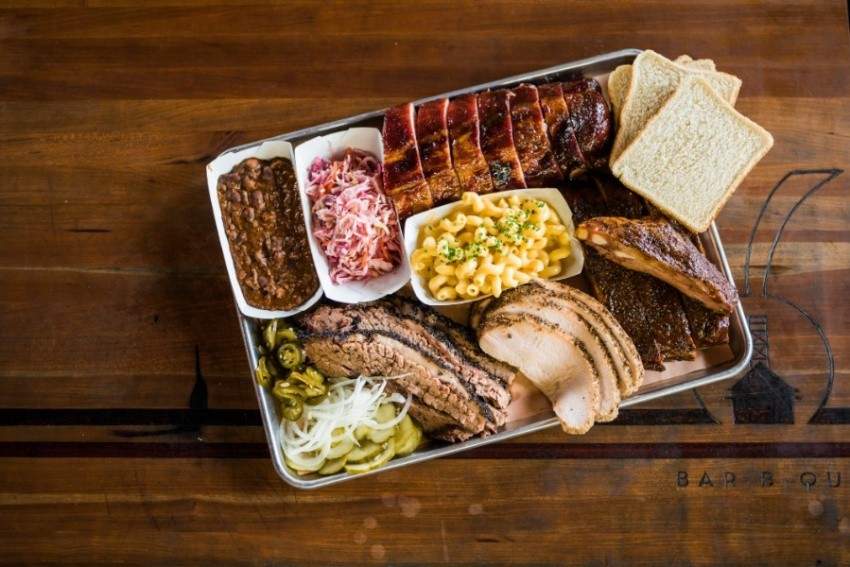 Tacofino and Four Winds Brewing Co. Collaborative Dinner (Vancouver, B.C.) - Thursday, July 25, 2019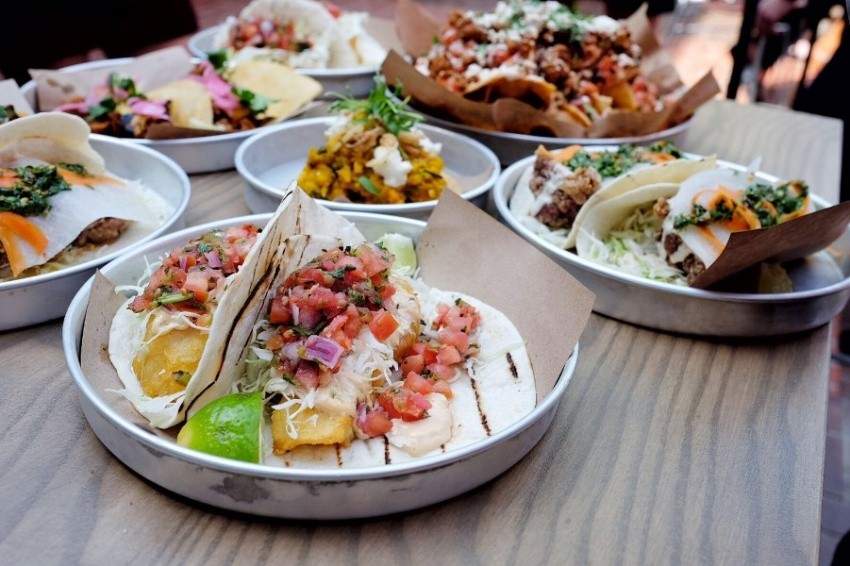 Tacofino is known for its incredible culinary collaborations, and for this five-course dinner, they're teaming up with Four Winds Brewing Co. at Tacofino's Hastings location. Regional executive chef Stefan Hartmann and Hasings head chef Daniel Echeverria will provide guests with Tacofino's signature Baja-by-way-of-West-Coast cuisine, paired with a range of unique and exclusive Four Winds craft beer.
El Tequileno dinner (Calgary, AB) - Thursday, July 25, 2019
Township Bar and Grill has teamed up with El Tequileno distillery to put together a tequila-themed five-course dinner. Guests are invited to mix and mingle while trying Mexican-influenced shareable appetizers, followed by four courses with tequila pairings from El Tequileno distillery.
Food Truck Wars Street Festival (Saskatoon, SK) - Thursday, July 25 to Sunday, July 28, 2019
The fifth annual Food Truck Wars is returning to Riversdale Saskatoon next weekend, but you can get a sneak peak of the festivities with Thursday's food truck and beer garden kickoff event. Over the weekend, the festival will be highlighted by the Food Truck Wars Flavour Challenge, hot dog and pie eating competitions, a video game lounge, and much more.
Following the success of last year's partnership with Affinity Credit Union, this year's Food Truck Wars will also employ a zero waste initiative.
Taste of the Middle East (Toronto, ON) - Saturday, July 27, 2019
Taste of the Middle East will be re-creating a Souk in the heart of the city at Yonge-Dundas Square for Torontonians to experience an authentic taste of Middle Eastern culture. In addition to a plethora of food to try, this year's event will feature celebrity chef appearances, vibrant art, music, dance, fortune telling and more.
Proceeds from the event will go toward supporting Canada's largest food rescue charity, Second Harvest.
Rosé Picnic (Toronto, ON) - Saturday, July 27, 2019
Canada's largest premium picnic is back for its third year to deliver the ultimate rosé experience. Guests will get a chance to sip on some of the best rosé in the region paired with gourmet fare curated by celebrity chefs. There will also be live music and DJs playing all day, local vendors on site, full service bars, and more.
Advance tickets are going for $30 and there are a number of VIP packages available for those looking for a more luxurious experience.
Cookout Beach Party (Ottawa, ON) - Saturday, July 27, 2019
Taking place at Mooney's Bay Park and Beach, Ottawa's Cookout Beach Party is a fantastic way to spend a Saturday. Amidst the numerous fun-filled beach activities, the free barbecue takes place from 2 p.m. to 6 p.m. and will be followed by live music from DJ Woolex.
Wood Street Ramen with Smoke and Sow (Whitehorse, YT) - Tuesday, July 30, 2019
In anticipation of the upcoming Yukon Culinary Festival in Whitehorse, the city is hosting a series of satellite events that offer unique experiences and quality engagement on a more intimate level. All of the events promise great experiences, but the one we've got our eyes on is the mash up featuring chef Troy King of Wood Street Ramen and chef Raymond Magnuson of Smoke and Sow food truck, where the two chefs will aim to create the ultimate Yukon ramen bowl set menu.