The classic negroni is pretty hard to beat, with perfectly balanced sweetness and bitterness; but that doesn't mean it can't be enhanced with some unique and local touches. How many versions of a three-ingredient cocktail can there be? Over Negroni Week, happening June 5-11, bartenders across the globe will put their own spin on the negroni while maintaining its spirit of gin, Campari and sweet vermouth.
The event, presented by Imbibe magazine and Campari, started in 2013 with 100 participating venues, and has since grown to include more than 7,000 venues. Proceeds from this event goes to various charities of the venues' choosing, like WE charity and United Cerebral Palsy.
Here are a few places in Canada where you can find unique offerings during Negroni Week.
Lot Six - Halifax, N.S.
One of the best bars in the city, Lot Six is offering a "negroni frose", a blended negroni with passionfruit and rose, giving the drink a more tropical flair. Proceeds from the cocktail goes to the Maritime Foundation.
2 Doors Down Bar & Bites - Halifax, N.S.
At 2 Doors Down Bar & Bites, sister restaurant to 2 Doors Down Food & Wine and Chives, you can choose from three feature cocktails for Negroni Week: a classic negroni; Raphel's Remedy, made with Campari, Goslings, Bonal, orange and molasses bitters; and the Sloe Burn, made with Campari, Haymans Sloe Gin, China-China Amer, and Peychaud's bitters.
Boulevard Kitchen & Oyster Bar - Vancouver, B.C.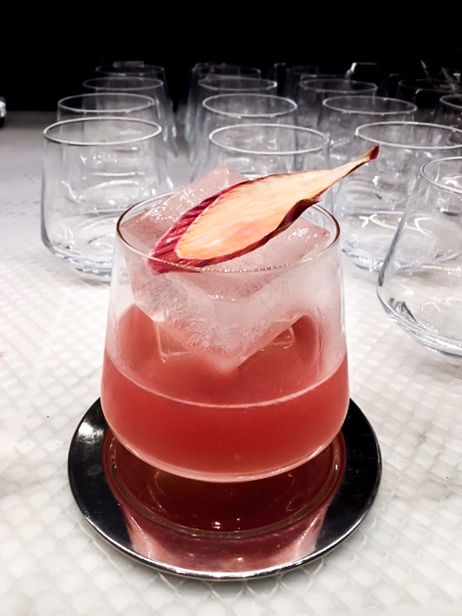 Fewer things signify spring like rhubarb. At Vancouver's Boulevard Kitchen, rhubarb is made into a purée and combined with Beefeater gin, Campari, Noilly Pratt dry vermouth and Bittered Sling rhubarb bitters for its Negroni Week offering. Proceeds from the drink goes to Fawkes Academy, a specialized learning environment for children and adolescents with autism spectrum disorders.
UVA Wine and Cocktail Bar - Vancouver, B.C.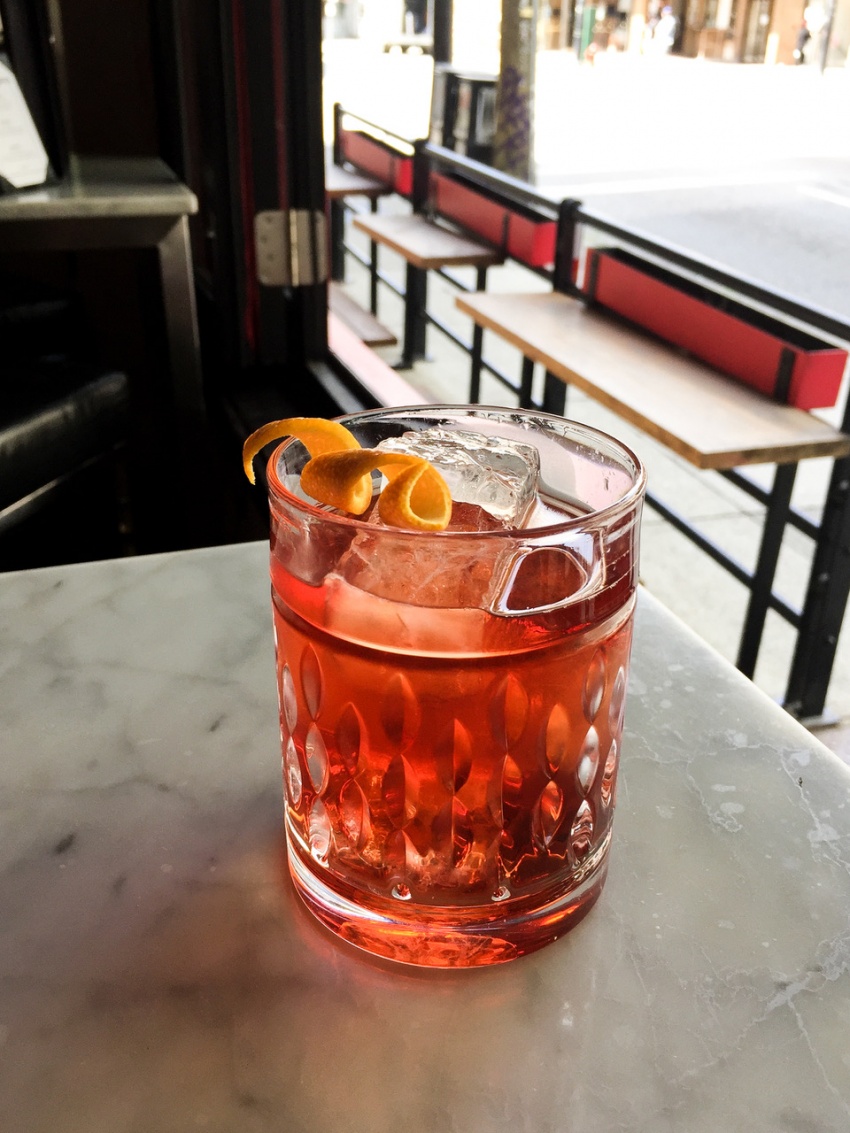 You can't participate in Negroni Week in Vancouver and not visit UVA, an Italian-inspired espresso, wine and cocktail bar. Its featured negroni--a blend of Campari, Beefeater Gin, Noilly Prat Rouge, Green Chartreuse and Bittered Sling Plum & Rootbeer bitters--goes with the Italian small bites menu that includes charcuterie, pizzetta, carpaccio and the like.
Civil Liberties - Toronto, ON
You won't find a negroni on the cocktail menu at this speakeasy. That's because there isn't one. The owners of Civil Liberties believe in a custom cocktail experience based on the guest's preferences. So, go ahead, order a negroni that you know will be made to your taste. Even more, you get to take a laser-cut glass home with you.
Chantecler - Toronto, ON
Pair French dishes with a negroni. Chantecler's Count Dooku--Dillon's Number 7 gin, Hendrick's gin, Campari Cynar, Cinzano Rosso and Bittered Sling Kensington bitters--makes a strong start to a classic meal with succulent dishes like steak and marrow, whole duck with crepes or slow-roasted pork and sausage.
Provision - Calgary, AB
What's better than a cocktail in hand at the end of the day? A cocktail in hand on a patio that overlooks a park in the middle of the city. Though Provision is known for its wine list, for Negroni Week, pull out a chair on the patio and enjoy the Orangini, made with Campari, Cinzano Orancio and Bombay gin.
The Derrick Gin Mill and Kitchen - Calgary, AB
The Derrick boasts a gin list of more than 90 gins, so for a week that's dedicated to the gin-based negroni, why not try the concoctions here? Proceeds from Negroni Week will go toward supporting Parkinson's disease research.