While chefs across the country are getting excited about all the vegetables springing up from the ground and the new menus they inspire, one thing remains a trustworthy staple on the dinner table: B.C. wine.
Compared to other wine producing countries, Canada is young; but the growth has been steady, with British Columbia leading the provinces in wine production. Today, there are more than 10,200 acres of vines from the five wine regions: Okanagan Valley, Similkameen Valley, Fraser Valley, Vancouver Island, and the Gulf Islands.
To celebrate all the wine producers and the grapes coming out of the fertile land, the British Columbia Wine Institute puts on Chef Meets BC Grape every year in Vancouver, where local chefs from the city creates mouthwatering dishes using and paired with B.C. wines. More than 120 B.C. VQA wines are featured at the event so attendees can taste the entire spectrum of what the province offers.
This year, the event expanded to Calgary and Victoria, with the flagship event happening on May 25 back in Vancouver.
Brad Royale (sommelier, wine educator and wine program director for Canadian Rocky Mountain Resorts) hosted the event in Calgary. Naturally, he has some suggestions on what to taste, namely, Bella's spring release, which he calls the "top notch sparkling for spring."
Others to look for are the 2016 line up from Synchromesh and Stag's Hollow Albariño and Dolcetto.
If you're looking to pair those wines with a home cooked meal, Royale recommends pairing these versatile wines with spring vegetables like fiddleheads, but mentions that they easily work with clams, halibut and spring lamb as well.
If you just want to sip on a cool glass on the patio, there are many trusty go-tos for that as well.
"There are lots of producers who regularity make consistently good wines," says Royale. "Labels to look for are Orofino, Seven Stones, Meyer, Unsworth, Howling Bluff, Painted Rock and JoieFarm."
Restaurants that participated in the Calgary event include:
Ocean Wise Station
Foreign Concept
CHARCUT Roast House and Charbar restaurant
The Guild
River Café
Deane House
Catch
Thomsons
Divino Wine & Cheese Bistro
Raw Bar
OxBow
The dishes were judged on their flavours, use of local and B.C. ingredients, presentation and how well they paired with the wines.
Deane House took home the award for its bison terrine with smoked lardo, Chilliwack rhubard mostarda and farro crisp (paired with Black Hills Estate chardonnay), and the best pairing of the night went to The Guild for its octopus with squid ink risotto paired with Maverick Estate Winery's Rubeus.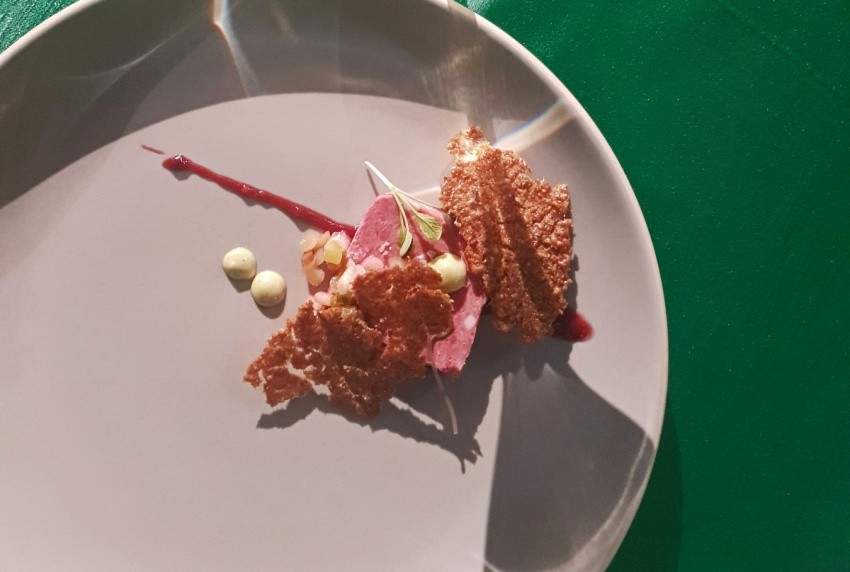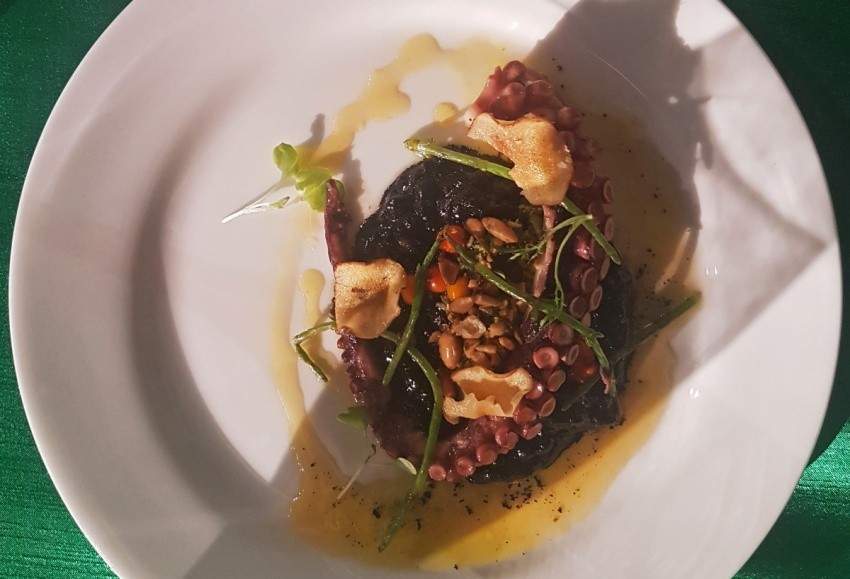 Tomorrow, the event goes back to where it all started, Vancouver. In the meantime, here is Brad Royale on B.C. wines.
CRMR's Brad Royale on B.C wines