Do you know what's fishy? Questionable seafood proteins being used on restaurant menus. While programs like Ocean Wise and SeaChoice have done a great job in recent years of helping us, both as diners and as retail customers, make choices in the underwater department, there is still a lot of work to do. Like any aspect of the food world, a movement towards to completely sustainable approach can't just happen overnight, but there are always people forging the way, making their mark in a positive way that helps to inspire the rest of us.
Here are 10 places from across Canada that are well-worth spending your hard-earned money at if seafood sustainabilty is something that's important to you (and it should be).
Afishionado (Halifax, NS)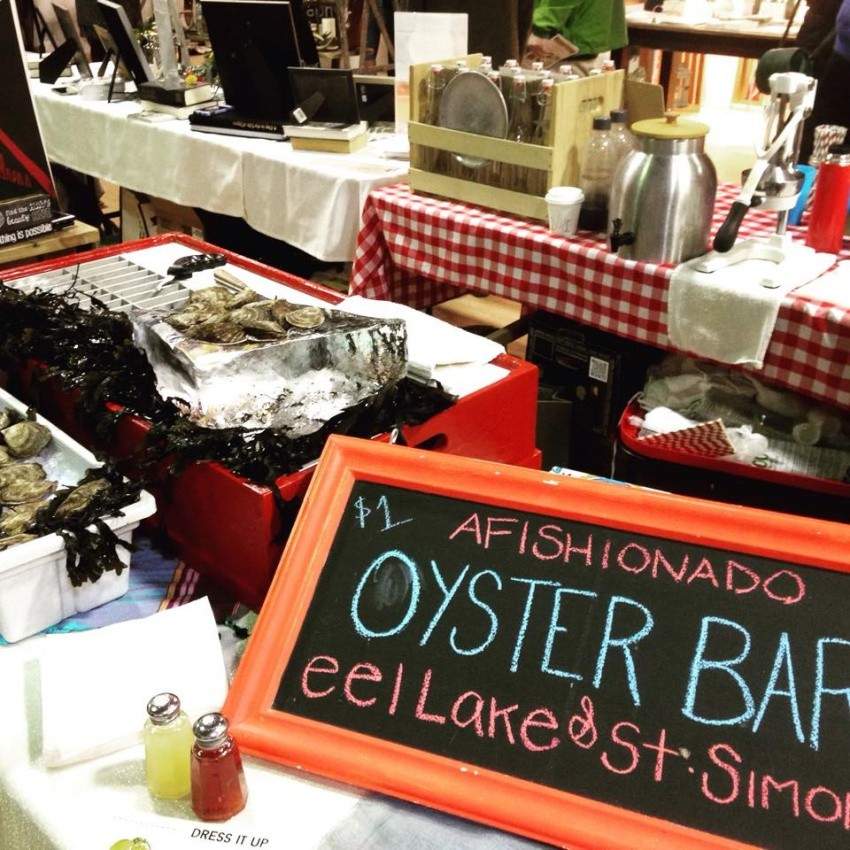 C'mon guys! It's 2016 and all of us should be signed up for CSA (community-supported agriculture) boxes by now if it's available in our particular area. Afishionado takes things one step further. Instead of opening up a box of cellared root vegetables and dried pulses, folks in the Halifax and Dartmouth area can look forward to packages of freshly caught fish and shellfish. Owners Hana Nelson and Caitrin Redmond are all about embracing small-scale fishermen with their business concept. Sign up for weekly fresh supply of seafood, from one to three pounds (price ranging from $20 to $55) or special order particular items if you're planning something specific. They also host pop-up oyster bars if you want to add a really badass element to your next dinner party. Shuck yeah!
Catch Restaurant and Oyster Bar (Calgary, AB)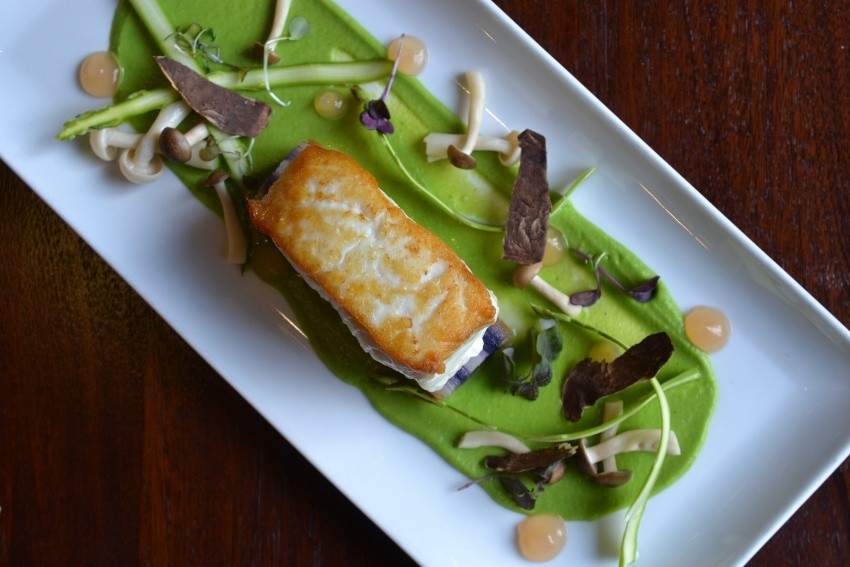 Catch has always been a champion of sustainable seafood and a leader in demonstrating how to use oceanic gems in its creative, award-winning dishes. Since Catch was established in 2002, numerous top chefs have done stints there, making the best of Canada's sustainable seafood, bringing awareness to the landlocked province. In addition to offering some of the best seafood dishes in Calgary, home cooks can purchase the daily catch, prepped by Catch's chefs, with their Buycatch program by placing their order over the phone and picking it up before 9 p.m. that day.
Codfathers Seafood Market (Kelowna, BC)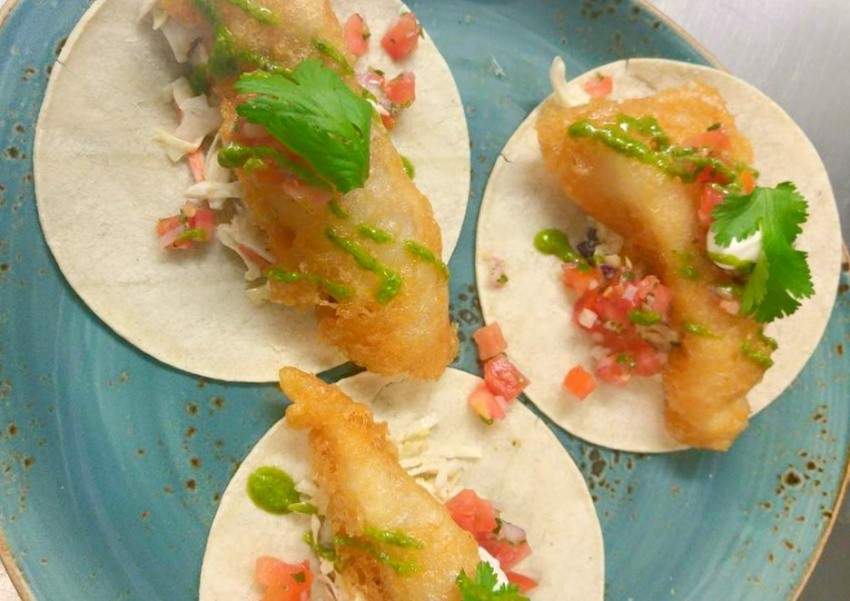 Codfathers Seafood Market's tagline, "The Okanagan Valley's best place to buy seafood" is a bold one, but if you've visited the region, you'd know it's100 per cent accurate. In one of the most bountiful places in Canada, seafood is taken very seriously. The family business has been a partner with Ocean Wise since 2006, educating consumers about sustainable practices and the myths of farmed fish. You can buy fresh fish and shellfish as well as prepared dishes. Or, if you want to relax and just have an incredible seafood meal, get a seat at The Table at Codfathers Market, its restaurant on location with a consistency changing menu that serves sustainable seafood in a range of styles, from fish and chips to prawn and white fish curry.
The Fish Counter (Vancouver, B.C.)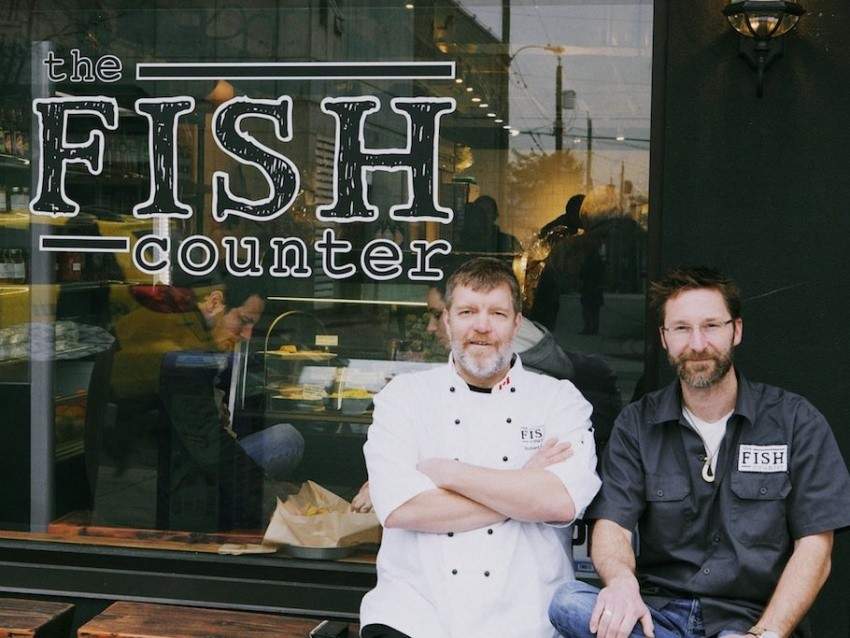 Chef Robert Clark and sustainable seafood expert Mike McDermid team up for The Fish Counter, providing home cooks with high quality products, serving some of the best fish and chips (gluten-free options available) and clam chowder (dairy-free option available), as well as supporting local businesses, from chefs to food producers. More than just a place to shop, it's a place for people to connect and learn, and indulge in unpretentious seafood dishes.
Hooked (Toronto, ON)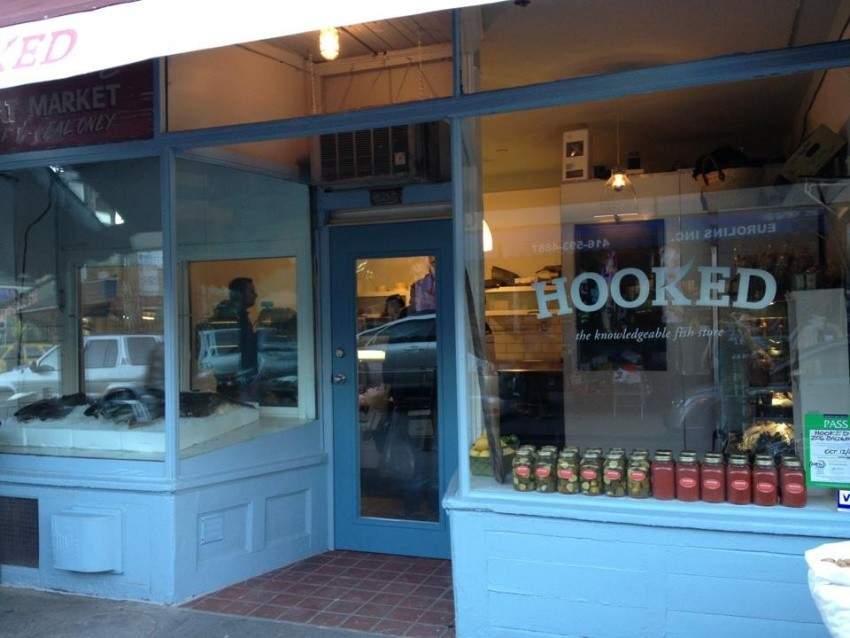 This wonderful purveyor with two city locations ( Queen Street East and Kensington Market) stands for nothing less than stocking purely sustainable products. Toronto may not be that near to either one of the oceans bordering our great country, but as the epicentre of Canada, caught-this-morning seafood makes its way to the city with airborn ease. Once you walk through the doors, expect nothing less than impeccably fresh options like scallops, halibut, octopus and the like. In addition to being one of the city's premier destinations for top notch seafood, Hooked also offers cooking classes throughout the year where you can improve on your oyster shucking, filleting and chowder making skills.
The RawBar at Fairmont Pacific Rim (Vancouver, BC)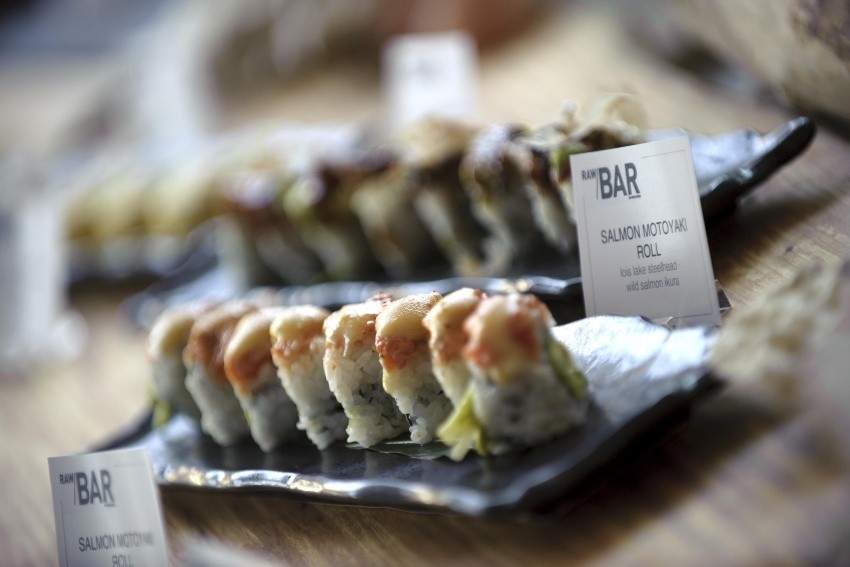 Stunning plating, exquistitely fresh seafood product and refined service aside, what puts The RawBar over the top is the fact that it was the first sushi restaurant in Western Canada to be certified as 100 per cent Ocean Wise. Sure, there are many restaurants that can share the same claim, but that is not as easily accomplished in a restaurant like RawBar, where seafood comprises about 90 per cent of your offerings. If every sushi restaurant in this country had the ability to source this ethically, our oceans would be in amazing shape. Thanks to RawBar for giving us something to aspire to and for the delicious plates of food too, of course!
Red Fish Blue Fish (Victoria, B.C.)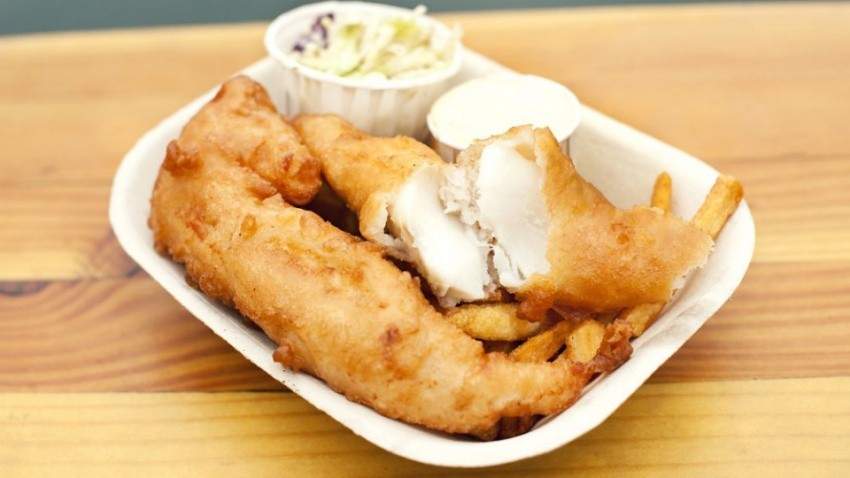 Few places in Canada have weather as mild and inviting as Victoria, B.C. and Red Fish Blue Fish takes full advantage of that, housing the restaurant in a shipping container located on the docks. The outdoor seating lets you take in the complete vista. The menu of completely sustainable seafood here is extensive, including the usual grilled fish options, fish and chips and fish sandwiches, to more adventurous selections like its jerk fish taco and its jerk fish poutine.
Rock Lobster (Toronto, ON)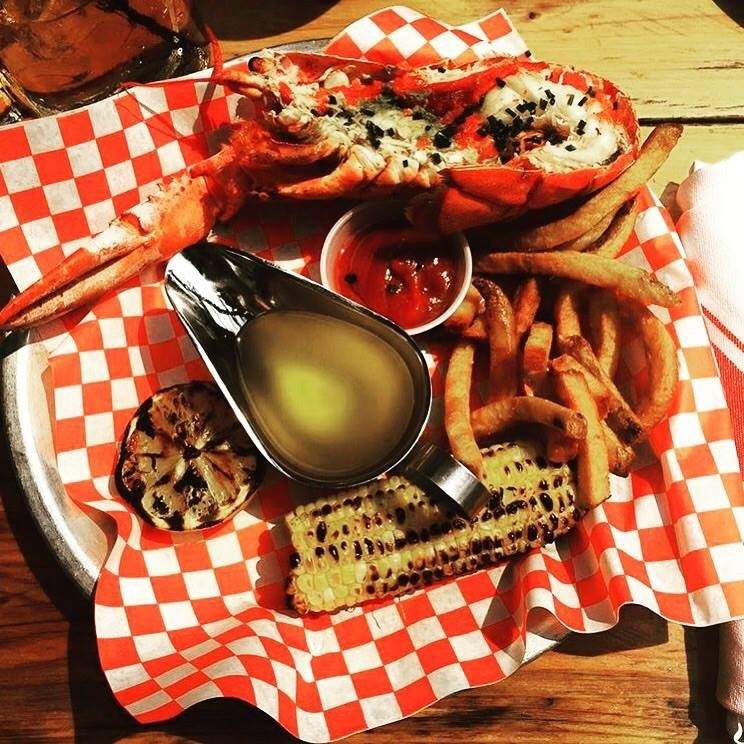 Lobster, lobster and more lobster is pretty much the name of the game here at Matt Dean Petitt's two popular Toronto eateries. Always good for a well-garnished Caesar (lobster tails!) and classics like lobster rolls or lobster poutine, Petitt's newest venture is especially interesting. Matty's Seafood is a line of pre-packaged sustainable seafood dishes like chowder, bisques, lobster mac 'n' cheese and even his own small batch Caesar mix. We hope this sustainable seafood train keeps on gaining momentum and that we see this product line stocked on grocery store shelves across the country.
The Whalesbone (Ottawa, ON)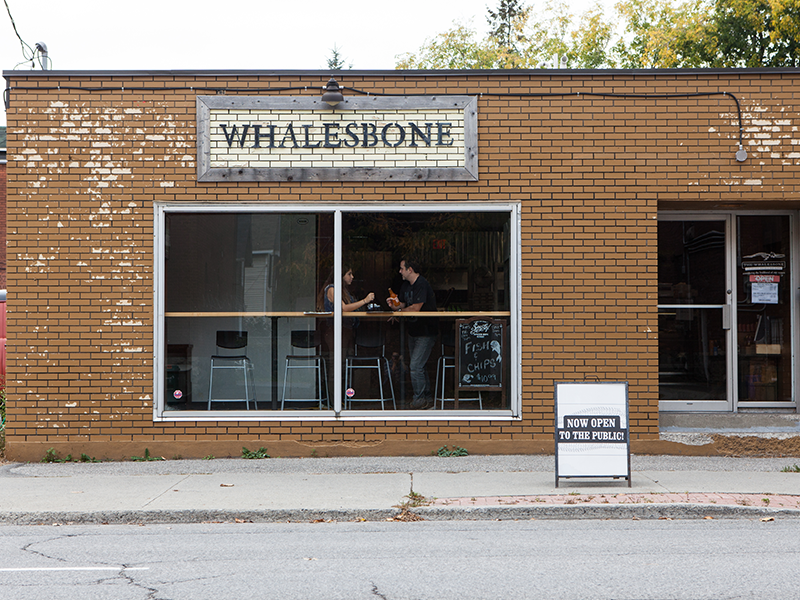 With a quality seafood shop, a popular oyster bar on Bank Street that's pretty damn hard to get a seat at, and a couple other dining concepts, The Whalesbone group in Ottawa seems to be doing everything right when it comes to its ethical seafood sourcing and running the business, dare we say it, "runs a tight ship?" Pop into the cool little shop on Kent Street to have a fishmonger package you up anything from walleye and albacore tuna to a myriad of fresh oysters or their signature house-smoked Atlantic mackerel. You can also have a quick, casual fried fish lunch here too.
YEW seafood and bar (Vancouver, B.C.)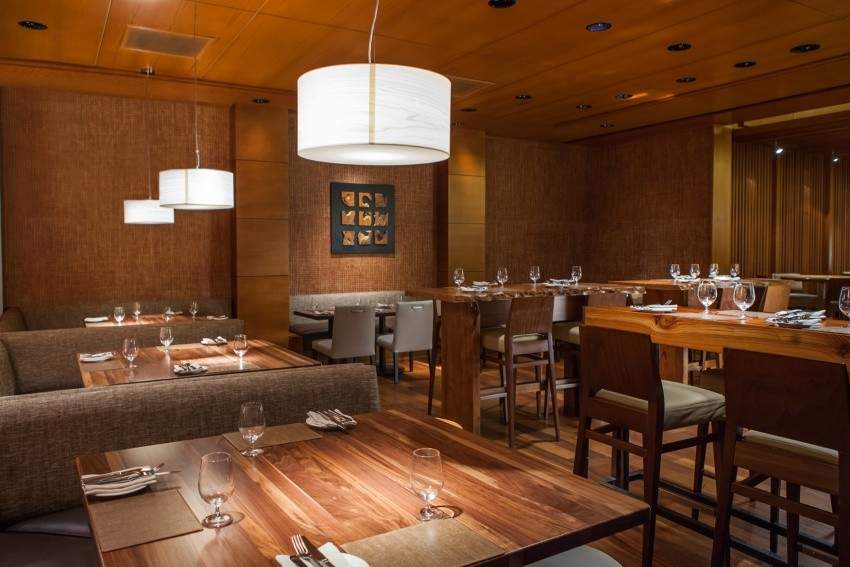 YEW's executive chef, Ned Bell has been one of the longest standing and most recognizable faces of Canada's sustainable seafood movement. In 2014, Bell cycled across Canada over 10 weeks for Chefs for Oceans campaign to raise money and awareness for Ocean Wise and SeaChoice with the goal of eventually providing all Canadian access to sustainable seafood. The Four Seasons may be known for its comfortable stays and refined atmosphere, but YEW stands out as the premiere place to go for modern seafood-focused cuisine that includes dishes like prawn Caesar salad, smoked sablefish and classic chowder.