This week, we were beyond happy to announce that our popular science-meets-culinary event, Alberta Era will be making its long-awaited return to Drumheller for the first time since 2019 with a slightly new format, an interactive happy hour experience, a collaborative chefs' dinner, and more.
The event itself will take place on Saturday, June 11 inside the Royal Tyrrell Museum and will offer food-and-dino-loving Albertans two options for enjoying the festivities.
The first is the Happy Hour Experience, which will include access at any time on June 11. In addition to a lively happy hour on the museum's second level from 5 to 7 p.m., the Happy Hour Experience will come complete with canapes, music, and bar service offering an array of Alberta-made drinks like Valley Brewing Co. beer, Park Distillery spirits, and more.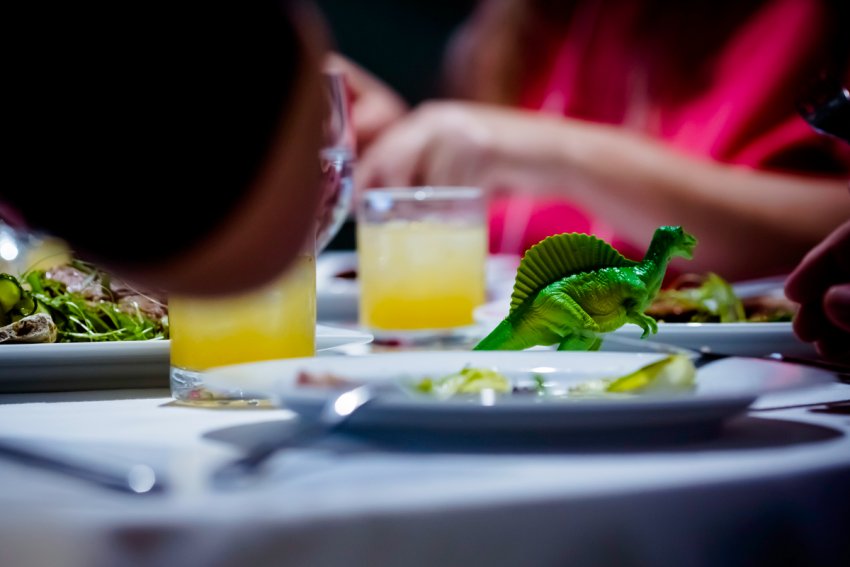 The second is the Alberta Era Full Experience, which offers all of the amenities of the Happy Hour Experience, along with a welcome cocktail and a sit-down three-course dinner prepared by acclaimed Alberta chefs Tracy Little (Sauvage, Canmore), Scott Redekopp (Hotel Arts), and Chris Lorenz (Canalta Hotels executive chef). The main course will feature a "T-Rex-inspired" cut of Lakeside Farmstead's beef, which is some of the best product that the province has to offer.
"I couldn't be happier about bringing Alberta Era back to life this summer," says Eat North co-founder Dan Clapson. "After being on hiatus for over two years because of the pandemic, I hope people are more excited than ever to join us in Drumheller for plenty of great food and drink and to appreciate our province's own 'Land Before Time' history!"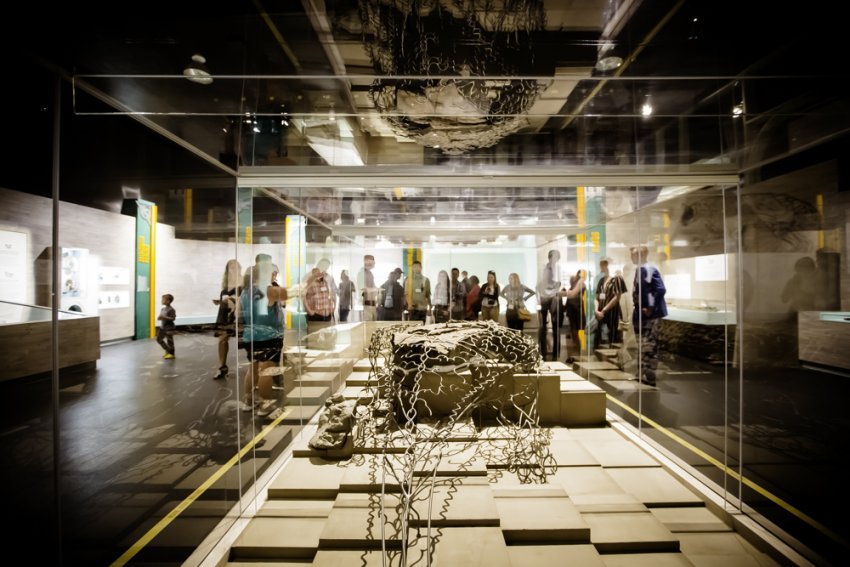 If the news of Alberta Era's return wasn't exciting enough, 10 lucky Alberta Era Full Experience ticket holders will be selected via random draw to win the opportunity to tour the museum's private fossil library, which houses thousands of dinosaur bones and is not accessible to the general public.
Alberta Era takes place on June 11, the same weekend as the Jurassic World premieres. As such, the town of Drumheller will be especially electric with fun downtown activities during the weekend days, an art exhibit of drawings from Jurassic Park 1 and 2, and much more.
Tickets for both the Happy Hour Experience (tickets $20) and the Era Full Experience (tickets $75) can be purchased online. Event-goers and vicarious viewers alike will also be able to engage with the Alberta ERA dinner in real time on social media using hashtags #albertaera and #eatnorth.