Since it's easy enough to have our attentions captured by the world-famous Rocky Mountains--whether that means seeing them from afar in Calgary or getting up close and personal in charming mountain towns like Canmore or Jasper--a lot of people (tourists and Albertans alike) forget that there are other regions that are just as amazing to explore.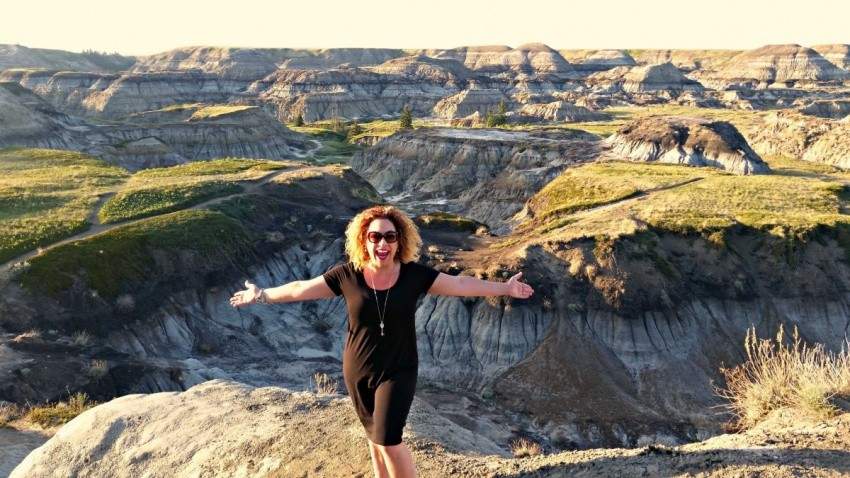 The Canadian Badlands of Alberta is one of those places. If you hail from Saskatchewan, it's likely that you've zipped through them en route to Saskatoon. A quick drive, though, doesn't let you see all that is has to offer: from the "Whoa! I had no idea a place on Earth could look like this!" sights of Horseshoe Canyon and all of the dinosaur digs (literally) surrounding the Royal Tyrrell Museum (Jurassic Park has got nothin' on Alberta) to the larger-than-life share burger at Bernie and The Boys in a ghost town pub that's worth the drive all on its own.
Breakfast
Starting in Calgary
There are plenty of great local coffee roasters from which to get caffeinated and grab a little bite before getting onto the highway. Rosso Coffee Roasters' newest location in Inglewood is awesome for a plethora of reasons. Its roasts are impeccable, be it a la drip, in a latte, Americano-style or otherwise, and the house-made herbed biscuit breakfast sandwiches are the perfect on-the-go breakfast once you're loaded into the car. Take 11th Avenue S.E. eastward to eventually connect with Blackfoot Trail, then Deerfoot, and you're officially on your way out of town.
Heading south from Red Deer
Don't bypass the city's ever-improving downtown core, because if you do, you'll miss out on Dose Coffee Co., the city's premier cafe. The quaint, but slick, little coffee shop features Canadian roaster Phil and Sebastian's premier beans and the staff behind the counter know how to pull a great espresso.
Once your coffees are in-hand, hop in the car for a second stop at a true Alberta institution, The Donut Mill. which is located just off of Highway 2 on Gasoline Alley. Have a bite of any of the made-fresh-daily doughnuts like Boston cream, rainbow dip (sprinkles!) and the signature apple pie and let it serve as a reminder of why opting for local for a little sweet treat tastes a million times more delicious than relying on Tim's.
Lunch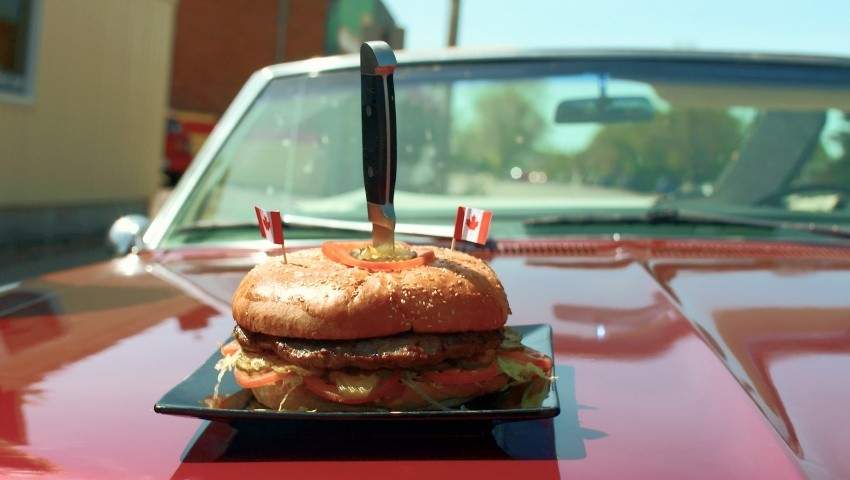 Pulling into Drumheller after a scenic drive through the Alberta prairies, head straight to Bernie and The Boys. This charismatic eatery is a no-frills, family-fun diner right in the heart of the world's dinosaur capital. Owner Bernie Germain cooks to a packed room for lunch and dinner throughout the week. The menu here is full-tilt comfort with poutine, plenty of sub sandwiches, deep-fried mushroom caps (you don't see these on menus too often in Alberta anymore, which is a shame), burgers, milkshakes and more.
The king of the burger section here at Bernie's is the Mammoth, a gigantic burger on an equally gargantuan warm sesame bun with plenty of cool and crispy iceberg lettuce, tomato, pickles and a secret sauce. Order it if your appetite is feeling up to the challenge, but best have a few friends in tow to share with, just in case your eyes are bigger than your stomach.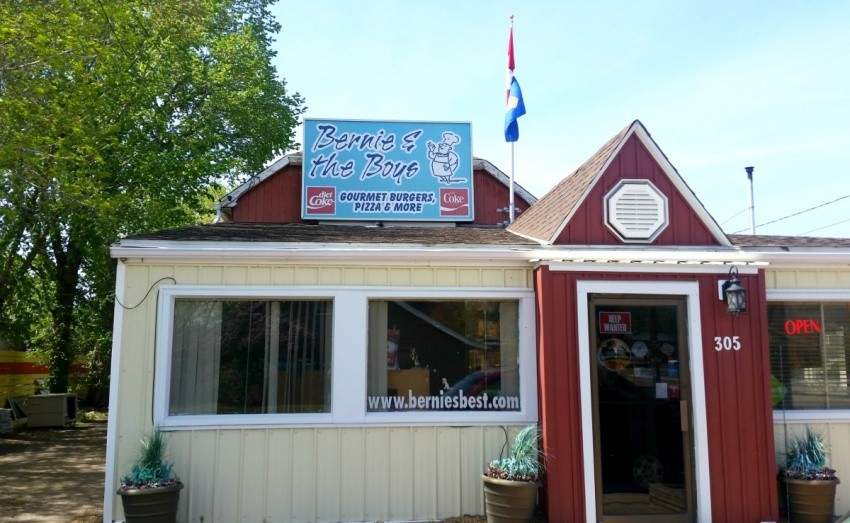 The popular local haunt was also highlighted on Food Network Canada's You Gotta Eat Here! several seasons ago. If having a bite here is worth a one and a half hour drive for host John Catucci, we think you'll approve too. Once you've used the last of your napkins to clean up after a big burger lunch and gotten to the last sip of your smooth 'shake, head over to the Royal Tyrrell Museum to stroll through rooms full of life-size skeletons of the giant (and some not-so-giant) beings that Alberta was home to during the Triassic, Jurassic and Cretaceous periods, long before us humans were even a twinkle in the universe's eye.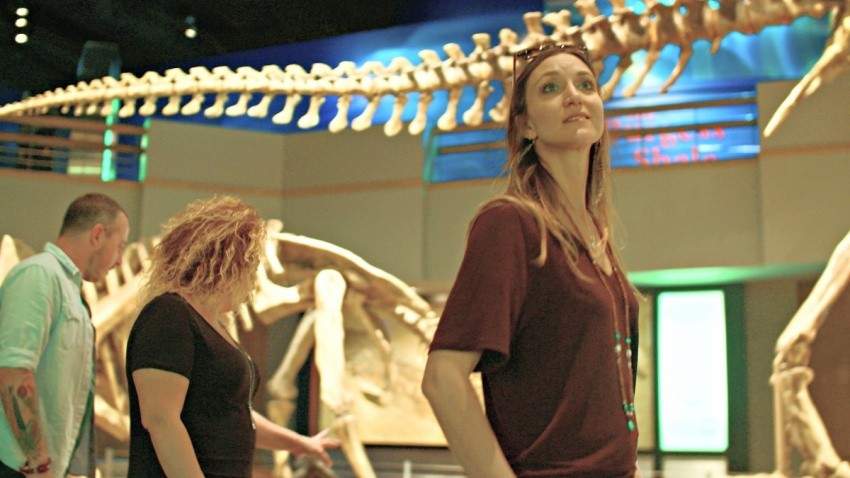 Dinner and drinks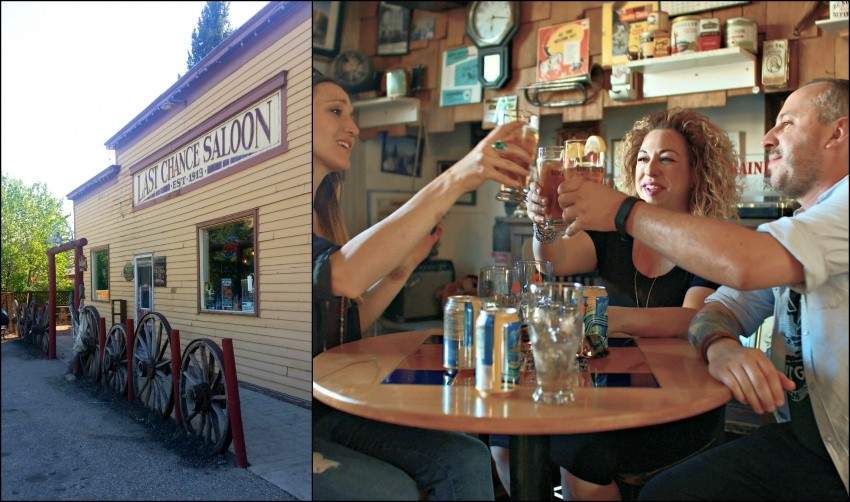 Always fun for lunch or relaxing for a few afternoon beers, Last Chance Saloon, about 15 minutes south of Drumheller, is even more lively at dinnertime and for some drinks. Located in the ghost town of Wayne, it still hasn't been discovered by many, but those who have discovered it love it dearly. It's bursting at the seams with that good ol' western charm. The walls, covered from floor to ceiling in paraphenalia, practically lean in on you. There's nothing but AGD on tap and simple foods like fried pickles and chicken wings on the menu. Head out around back to the patio to find horse saddle bar stools (arguably the best seats in the house) and plenty of picnic tables to mix and mingle with area locals and other passersby.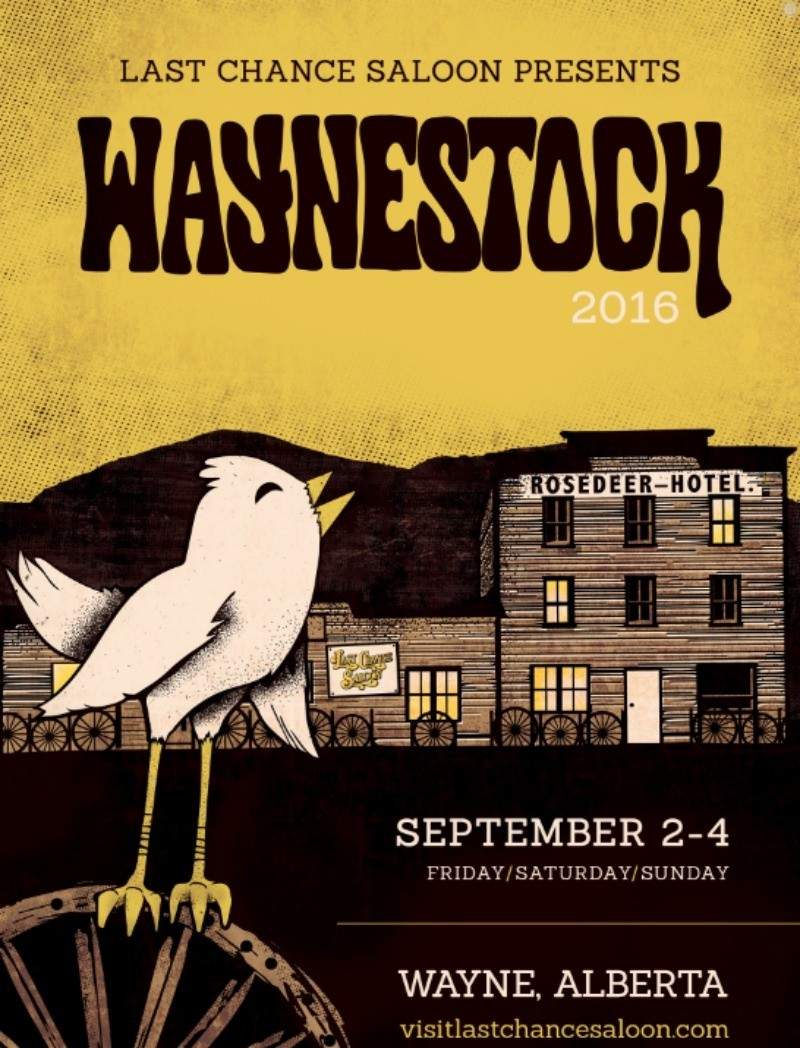 This coming September, Wayne comes into the spotlight for its three-day music festival,
Waynestock
. Over the Labour Day weekend, there will be plenty of lively music acts, including The Travelling Mabels, Tim Hus and Canadian icon Tom Jackson. Stay right on the grounds at Last Chance Saloon, or find accommodation in Drumheller and take the festival's shuttle back and forth with ease.
Sunset at Horseshoe Canyon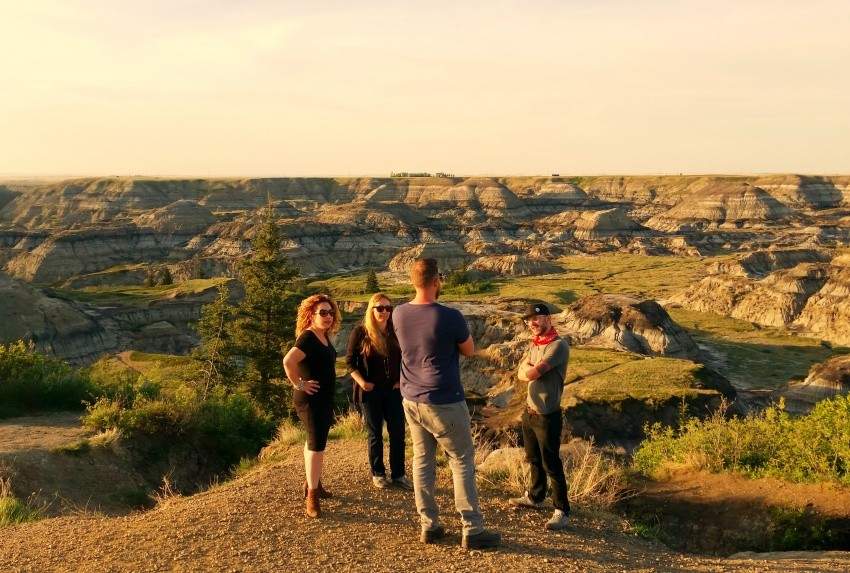 Although it's easy to be charmed at the saloon and lose track of time, arrange your drive home to catch the sun setting over Horseshoe Canyon. This site is a true provincial, natural treasure, that many of us have driven by, not realizing what we're missing. Put on some hiking boots to trek down the U-shaped canyon to get a closer look at the beautiful layers of rocks or just stand on the cusp of it and take in the views. It's always a great end to a full day of exploring this part of Alberta that we should all pay a little more attention to.
MasterChef Canada's Tammara Behl, musician Amy Thiessen and Dan Clapson take in all the Badlands have to offer
Watch Tammara Behl, Dan Clapson and Amy Thiessen explore the Badlands for a day, finding a lot of fun, food and good music along the way.