Born and raised in rural British Columbia, Aaron Pritchett's country music roots run deep. The likes of Randy Travis, Dwight Yoakam and Travis Tritt were early musical influences and helped Pritchett shape his brand and production of his own music.
Now 25 years into his hit-studded career in the country music industry, the B.C. born singer has had a whooping 30 singles, the majority of which reaching top-10 status on the charts. His anthem single, "Hold My Beer" is still his most requested song on radio and a crowd favourite at a concert, but he's had plenty more recent success with highly-rated tracks like "Dirt Road In 'Em" and "When a Momma's Boy Meets a Daddy's Girl".
Pritchett has been extra busy since the new year, releasing his new EP Out On The Town, which features the lead single "Better When I Do" and kicking off his 2019 national tour in Sidney, B.C. a few days ago. Over the next month and a half, he will be performing across Canada in cities like Winnipeg (January 21), Saskatoon (January 22) and Edmonton (Janaury 31) before wrapping things up on February 23 in Pictou, Nova Scotia.
Before he hit the road, the country star took some time to talk about some of the things he looks forward to eating and drinking in Canada. From a mom and pop breakfast spot in Langley to making pasta at home with his family, we get to know a bit more about Pritchett.
Favourite breakfast in Canada
I love to go to this little hole-in-the-wall breakfast diner in rural Langley, B.C. called The Coffee Mug Restaurant. It's a mom-and-pop style restaurant that serves a big, hearty bacon and egg breakfast and they're always hard to finish all off!
Reliable lunch while on the road
For lunch on the go, my go-to tends to be somewhere like Wok Box. They have a bunch of great items to choose from and you can add different levels of spicy peppers that can really burn your mouth, but I love it!
Cooking at home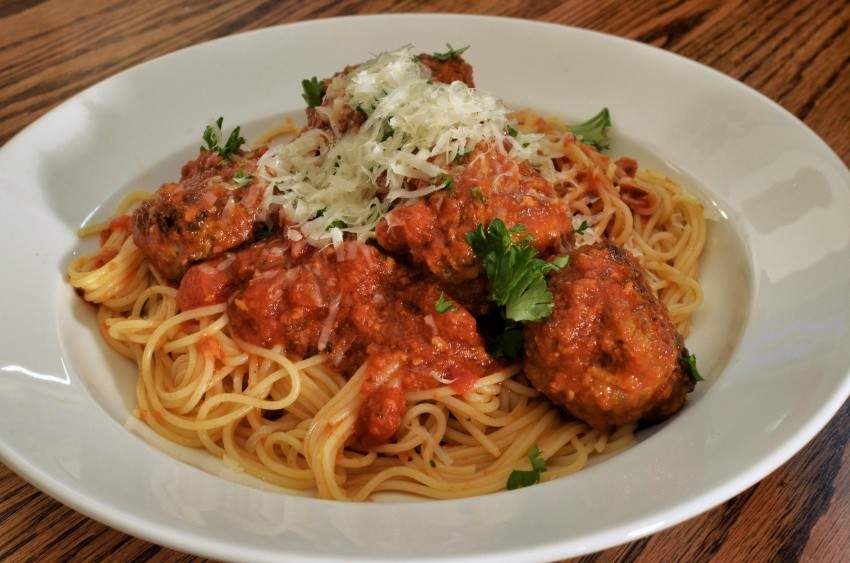 I always prefer to make dinner at home. My favourite meal to make [for my family] is homemade spaghetti and meatballs with freshly grated Parmesan cheese.
His favourite Canadian wine
There's nothing like a great bottle of pinot noir at dinner time. One of my favourites comes from a Canadian classic called Inniskillin Wines. I highly recommend it!
Watch: Aaron Pritchett "Better When I Do"