Did ya hear? There's a brand new restaurant concept coming to Metro Vancouver courtesy of a very familiar Vancouver-based restaurant chain.
Earls Kitchen + Bar has just released details for Birdies Eats & Drinks, a vibrant and "California-inspired" eatery that promises a mix of healthy-ish eats and fun drinks ranging from zero-proof and low-alch to "crushable". While that description definitely has some crossover with Earls' persona, and this new concept was conceived by folks at Earls, Birdie's promises to vibe differently overall.
"We are thrilled to be bringing an all new restaurant concept to Greater Vancouver this summer," said Marshall Fuller, director of operations for Birdies. "We see an opportunity in the market for a casual, fun concept with high-quality, addictive food and drinks at an inviting price point."
Birdies food and drink offerings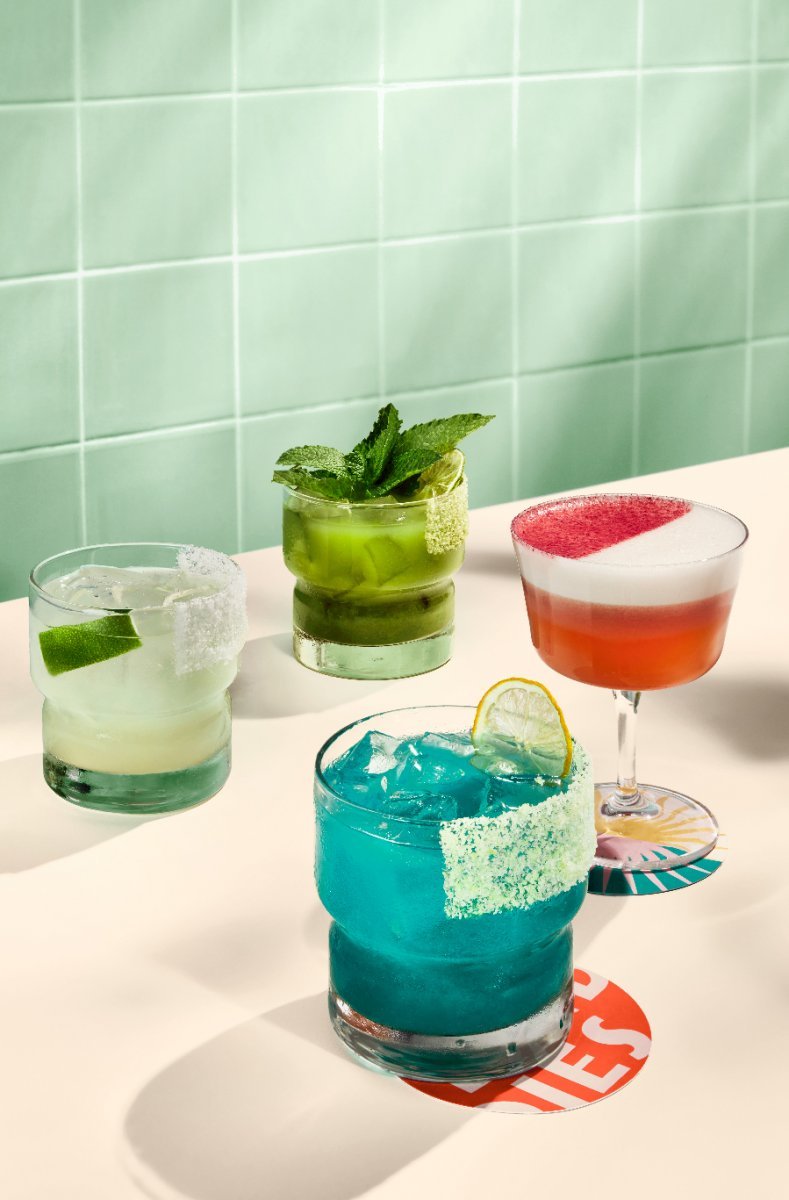 The food menu was conceived by chef David Wong and will include dishes like Thai noodle salad, rigatoni arrabiata, and more. Weekend brunch will also be offered from 10 a.m. to 2 p.m. on Saturdays and Sundays.
What sounds especially promising is the drink menu, co-created by noted Vancouver bartender Katie Ingram. The Blue Crush Margarita (who doesn't love a Kate Bosworth throwback?) sounds especially fun, made with blue curacao and a "shimmering" (edible glitter?) yuzu syrup.
Currently being constructed in the former Earls Bridge Park, located at 3850 Lougheed, the new Birdies Eats & Drinks design will lean towards mid-century modern. In addition to a sizeable dining room, the space will have a garage door to allow for an open air experience, a 75-seat patio and 20-seat terrazzo bar.
Birdies Eats & Drinks is expected to open on Thursday, July 7, 2023 and will be open daily. For more information on this new concept from Earls, follow them on Instagram: @birdieseatsanddrinks.
Interestingly enough, this isn't the first time Earls has tried something new as a company
Some may not remember that back in 2016, the company debuted Earls 67 in downtown Calgary. While the concet was short-lived, it did make an initial splash in the local food scene thanks to a unique menu, robust bar program, a gorgeous design by Ste Marie Studio (Savio Volpe, Bacaro, Como Taperia, St. Lawrence).
After less than a year it reverted back to Earls Bankers Hall. This was partially due to pushback over an auto-grat policy, but also a lack of feeling like, well, an Earls. (At least we think that's what happened anyway.)
Either way, here's to hoping the Birdies finds the wind under its wings come July!