After more than a year of patient pandemic-drawn-out anticipation, Oliver and Bonacini announced this week that its new British-inspired gastropub The Rabbit Hole will open tomorrow.
Conceived by Oliver and Bonacini district executive chef John Horne (Maison Selby, Canoe) and newly-appointed chef de cuisine Laura Petracca (Leña, Jump), The Rabbit Hole concept aims to showcase a modern approach to time-honoured British pub fare.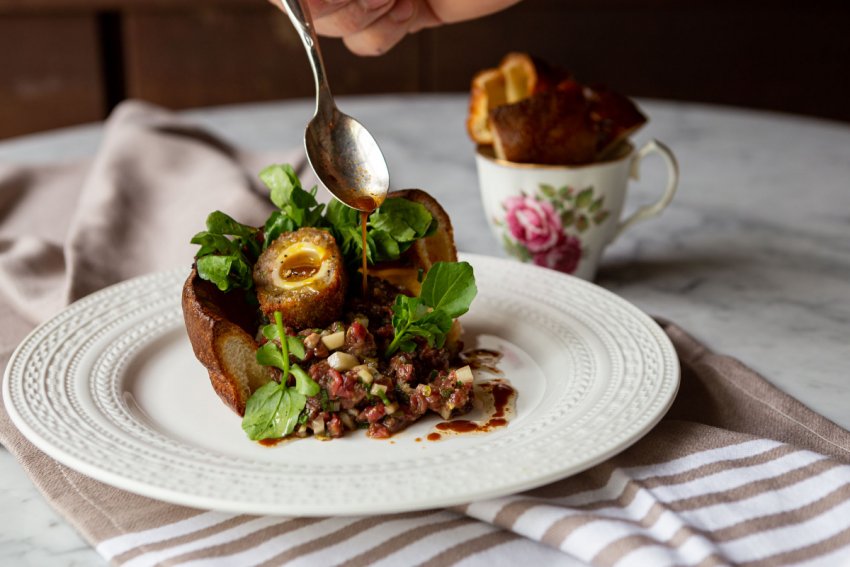 "The Rabbit Hole is the kind of restaurant where you can tuck into a traditional British meal like a steak and mushroom pie, or you can take a left turn and enjoy an unexpectedly whimsical dish like beef tartare served inside a Yorkshire pudding, topped with Marmite dressing and a Scotch quail egg," says chef Petracca. "I'm really excited to be at the helm of a restaurant that steers a little outside the box and allows you to showcase the fun side of food!"
The Rabbit Hole's beverage program promises to deliver a robust range of craft beers, ciders, and wine, along with 38 hand-crafted cocktails such as the Ace of Spades (St-Remy brandy, Amaro Montenegro, blackberry and raisin syrup, burnt citrus bitters, orange twist) and the Del Boy (El Dorado rum, crème de banane, blue Curaçao, sparkling wine, pineapple and lime juice, and Monin coconut syrup).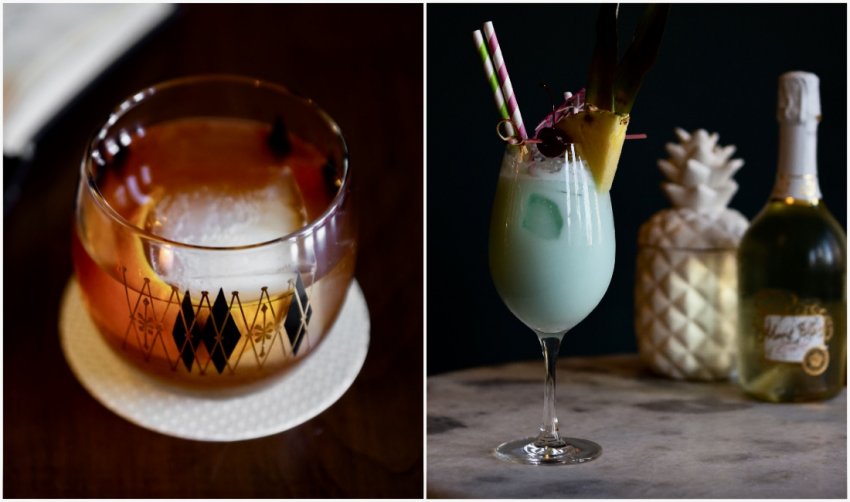 Although the restaurant's opening schedule won't include indoor dining until the province enters Step 3 of its current reopening strategy, the new Financial District eatery will offer takeout and delivery, as well as an impressive three-level outdoor dining patio space.
The Rabbit Hole will open at 3 p.m. Tuesdays through Saturdays. Reservations can be made online now.