It's been a fair amount of time in development, but Toronto-based restaurant group, Oliver & Bonacini is finally ready to open the doors to their much-anticipated French concept, Maison Selby, on April 10. The restaurant, which boasts of a 32-seat garden patio and a lower level cocktail bar, in addition to the refined dining room, was built into the historic C.H. Gooderham House located on the corner of Bloor and Sherbourne.
In addition to the beautiful century-old architecture, The St. James town restaurant has a thoughtful French-focused menu--executive chefs Anthony Walsh and John Horne--is set to include breakfast, brunch, and dinner.
Guest can enjoy classic dishes like coq au vin with lardons, mushrooms and pommes purée created with local Ontario ingredients. Outside of a well-curated wine list, guests can choose from an array of interesting cocktails, which include the restaurant's namesake Selby Mule, a combination of the Jaral de Berrio mescal and Olmeca Altos Plata tequila, raspberry pepper syrup, lime, ginger beer, and mint--a perfect sip for the impending warm(er) weather.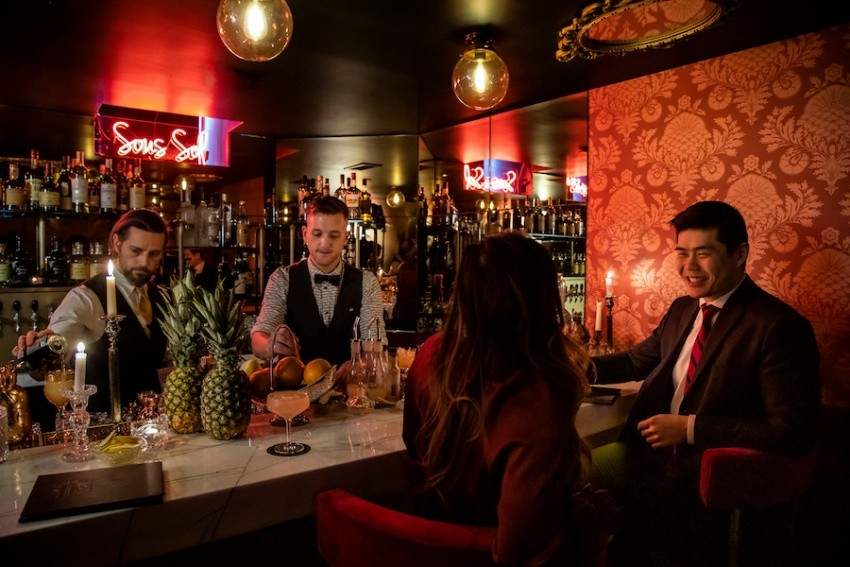 "We can't wait to be able to welcome guests into this stunning heritage space. The Gooderham mansion occupies such an important place in Toronto's history, and so it's truly an honour to be able to call this grand old house our new home." says Horne. "The Maison Selby menu was also heavily inspired by my past experiences cooking in Europe. It's simple and familiar French food but executed perfectly."
Maison Selby opens April 10th and is hoping to become a considerable destination for Torontonians looking for a location to wine and dine, day or night.
Upping the ante to a classic happy hour, the eatery will be offering their "Ooh la l'Heure", an interesting French take on happy hour, which goes on from 2-6 p.m. daily and from 9 p.m. to close, Sundays to Wednesdays.