With a tagline, "The classics veganized", Toronto's newest restaurant, Mythology Diner--which opens tonight at 1265 Queen Street West--is generating a lot of buzz.
This is the fourth business concept from the 5700 Inc., a hybrid website management and hospitality company, who also owns Doomie's, a vegan retail store, The Imperative, as well as Toronto's international Vegan Food and Drink Festival.
Mythology Diner's executive chef, celebrated vegan chef Doug McNish has taken it upon himself to veganize all sorts of classic, casual fare, from fettuccine alfredo, reuben sandwiches, and cobb salads to sweet treats like cinnamon bun pancakes and rootbeer floats.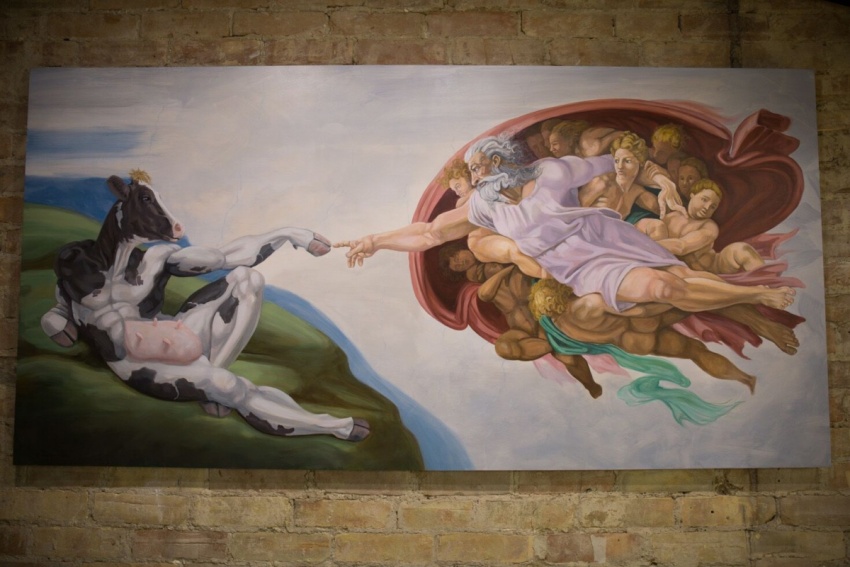 Along with an expected diner vibe, highlights include a reinterpretation of Michelangelo's The Creation of Adam ("veganized"), as well as a wall-to-ceiling Andy Warhol-inspired vegan selfie area, so expect a barrage of Instagram posts taken from this portion of the eatery. Such is the culture of today, after all.
The funky and bright, 36-seat, evening service only diner opens tonight at 5 p.m., and plans to be open late most nights of the week except for Mondays, when Mythology Diner will be closed.