Never one to rest on his laurels, it seems, chef and restaurateur Grant van Gameren just announced a new vegan restaurant concept that is slated to open this spring. Rosalinda, which is co-owned by Jamie Cook and Max Rimaldi, will be situated in the Financial District and have a whooping 136 seats, which is notably more sizeable than some of van Gameren's other ventures, but typical for that area of downtown Toronto. If the Chase Group's success with its big, two-level plant-based eatery, Planta is any indication, this new sizeable vegan restaurant should fare just fine.
"The Toronto dining scene has evolved so much since we first started talking about this concept and we're excited to be opening Rosalinda at a time when people are more open than ever to incorporating meatless dining into their lives," said Cook. "We're creating a restaurant that will be as appealing to a diehard meat-eater as a lifelong vegan."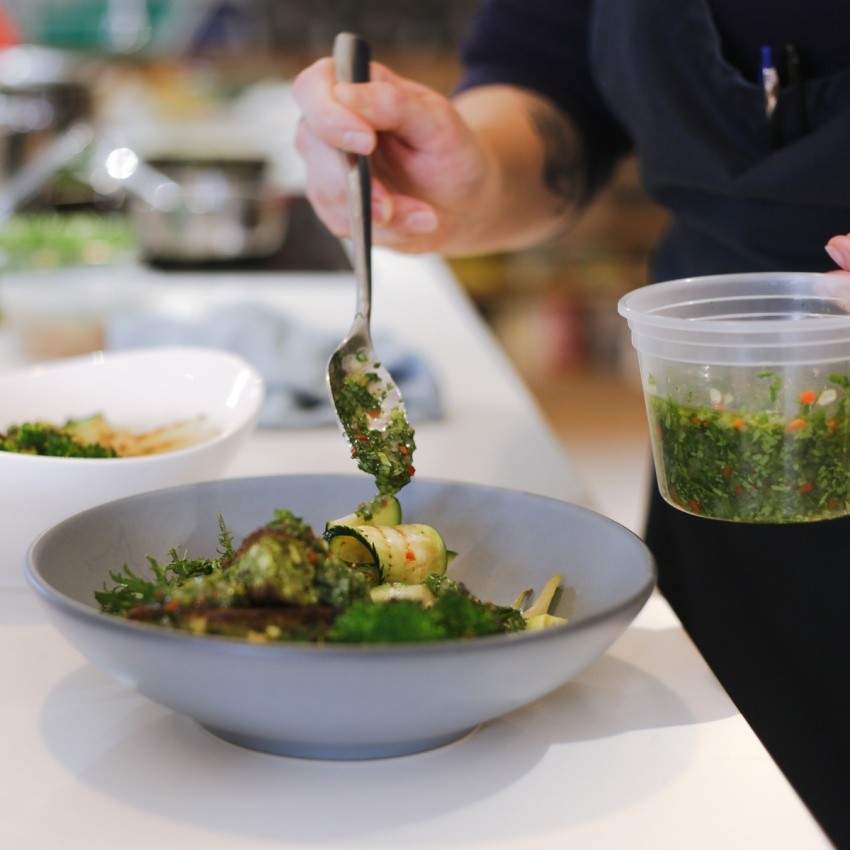 The restaurant will offer vegan Mexican cuisine developed by Kate Chomyshyn and Julio Guajardo, co-chefs and owners of the vegetable-forward, wood-fired Mexican restaurant, Quetzal (also co-owned by Van Gameren). Rosalinda's menu will mostly focus on Mexican and Baja flavours and will feature dishes like jackfruit pibil (tradtionally a slow-cooked pork dish with citrus marinade), spicy carrots in mole, and Japanese eggplant marinated in salsa macha (a type of salsa that's made with dried chilies, nuts, garlic and dried herbs like Mexican oregano).
"I'll be honest, I was a little bit hesitant when asked to join this project," admits van Gameren. "But when we began menu tastings with Kate and Julio, it became clear that vegan food can be a lot more than just poor attempts at replicating meat products. When you incorporate big flavours, skill, passion and exceptional produce, all of a sudden, you don't feel like you're missing out on a goddamn thing!"