Rosalinda, the vibrant and much anticipated Mexican-vegan spot will open her doors on Wednesday, May 23, in Toronto's Financial district. Challenging the notion that vegan food is predictable or boring, the restaurant is intended to be as appealing to die-hard meat eaters as lifelong vegans, and everyone in between. Rosalinda aims to be charming, authentic, mysterious and multi-faceted, just like the food and cocktails created in her image.
Inside the 138-seat restaurant, guests will find a bright, airy space filled with plants, vintage finds and hand-painted murals, all creating a sophisticated and cheerful vibe that perfectly complements both the food and drinks.
The menu, created with executive chefs Kate Chomyshyn and Julio Guajardo—partner chefs at El Rey and Quetzal—celebrates the best of Mexico and Baja California, with big, bold flavours and seasonings to create complex dishes from simple, vegan ingredients.
"It's one of the most challenging menus we've consulted on but we had a great time doing it all. The biggest challenge was the texture of the burger, which took us several tries to get down. We learned a lot, and not only things that apply to vegan food, but things that can translate into our carnivorous cooking as well," say Chomyshyn and Guajardo.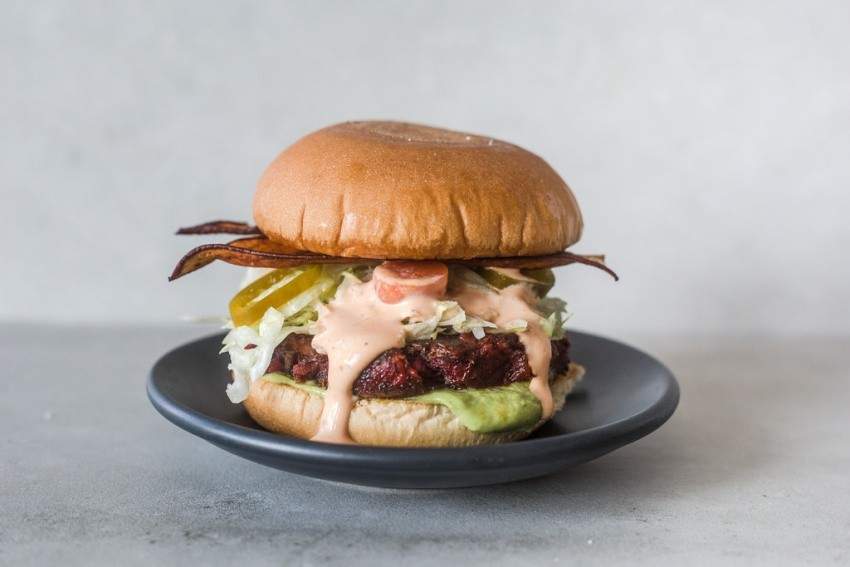 Chef de cuisine, Matthew Ravenscroft, recently joined the Rosalinda team to head up daily kitchen operations. He and his team will execute Chomshyn and Guajuardo's innovative menu centred around snacks, shared dishes, tacos, tostadas, larger plates and bowls.
Along with a cocktail menu, mixologist Owen Walker has created a menu of low-alcohol drinks.
Restaurateurs Jamie Cook and Max Rimaldi and Grant van Gameren wanted to create a restaurant space that invited personality, humour and warmth into a neighbourhood full of steel, glass, concrete and serious business.
"I've never been so excited to open a restaurant. This project has evolved so far beyond what Max and I dreamed up years ago, and I think people will love our approach to vegan cuisine," said Cook. "The space, the food, the cocktails and the service are so great. I can't wait to welcome everyone in."