After revealing plans to launch a new location back in December, Vancouver's famed Fable franchise officially opened the doors to Fable Diner and Bar in the historic Kingston Hotel earlier this week.
Although the restaurant's opening is slated to take place throughout five stages, the newest Fable outpost currently features a versatile combination of the classic comfort foods and elevated diner fare that has been synonymous with the franchise since its inception in 2012.
Some of the current offerings include Fable favourites such as the Kitsilano Bowl, brown butter and roasted mushroom gnocchi, and the smash-style Fable Burger, along with various vegan options, nostalgic desserts, and more.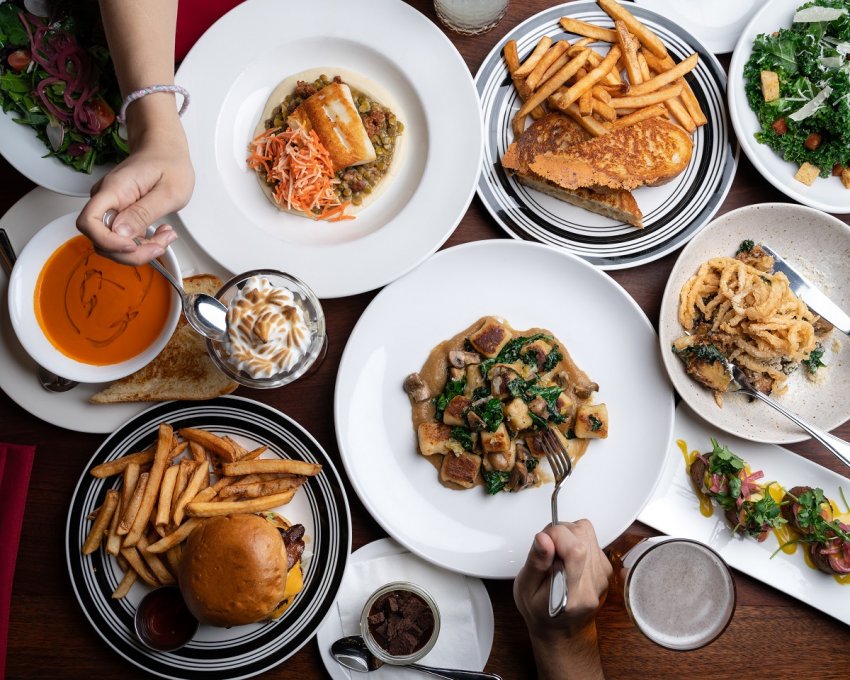 The next stage of Fable Diner and Bar's opening plan is expected to get underway in the near future and will include the launch of a new brunch service. The brunch menu has yet to be revealed, but Fable has told us that guests can look forward to the addition of more popular items, including the iconic Roast Duck Pancakes.
Fable Diner and Bar is open Tuesdays through Saturdays from 5 to 10 p.m. Reservations can be made online.