A new restaurant concept from the owners of popular west coast breakfast spot 6 Degrees Eatery is getting ready to launch in Vancouver this summer. Located in the city's downtown core, Archer will aim to celebrate Canadian cuisine by taking diners on an immersive culinary journey through the Pacific Northwest.
Although exact menu items have yet to be revealed, with the culinary crew headed by celebrated chef Clement Chan, whose past experience includes acclaimed eateries like Torafuku, Chambar, and Fairmont Pacific Rim, diners can expect to see a diverse array of Canadian coastal cuisine sourced from local farmers, fisherfolk, and producers from throughout the region.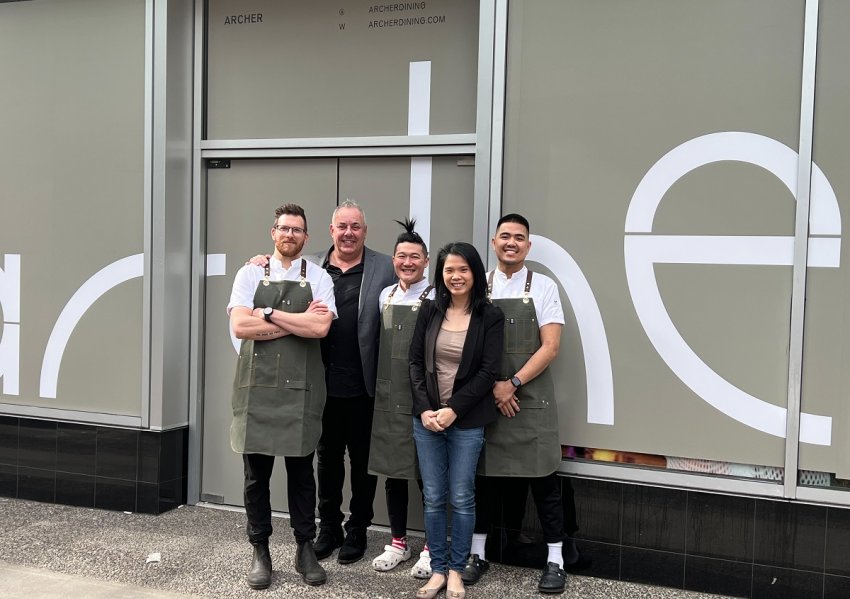 "We have been looking to open a second restaurant concept for a very long time, and when the spot became available on Alberni Street, we knew it was the one," explains co-owners Karen Ho and Iain Bell in the restaurant's announcement today. "The street currently has a lot of big establishments and of course, luxury brands. As independent operators, our goal is to offer quality, elevated brunch and dinner fare to the neighbourhood, all while bringing a sense of place when you step through the doors with the ambience and design. We can't wait to welcome guests this summer."
Archer plans to open early this summer for brunch, dinner service, and cocktail hour. Keep an eye on Archer's Instagram page for up-to-date announcements.