A swank new restaurant is about to open its doors in Vancouver. Archer comes courtesy of restaurateurs Karen Ho and Iain Bell and it has set its sights on serving "Canadian fare" inside of a striking dining room that draws design inspiration from British Columbia.
The 2,400 square foot space on Alberni Street is all about the greens. Calgary's Little Giant Studio is the design firm to thank for its 70-seat dining room and focal point six-seat bar. Plush green velvet banquettes are meant to mimic mosses associated with BC's lush forests while rounded wooden planks on the ceiling will ideally remind patrons of the inner structure of a canoe.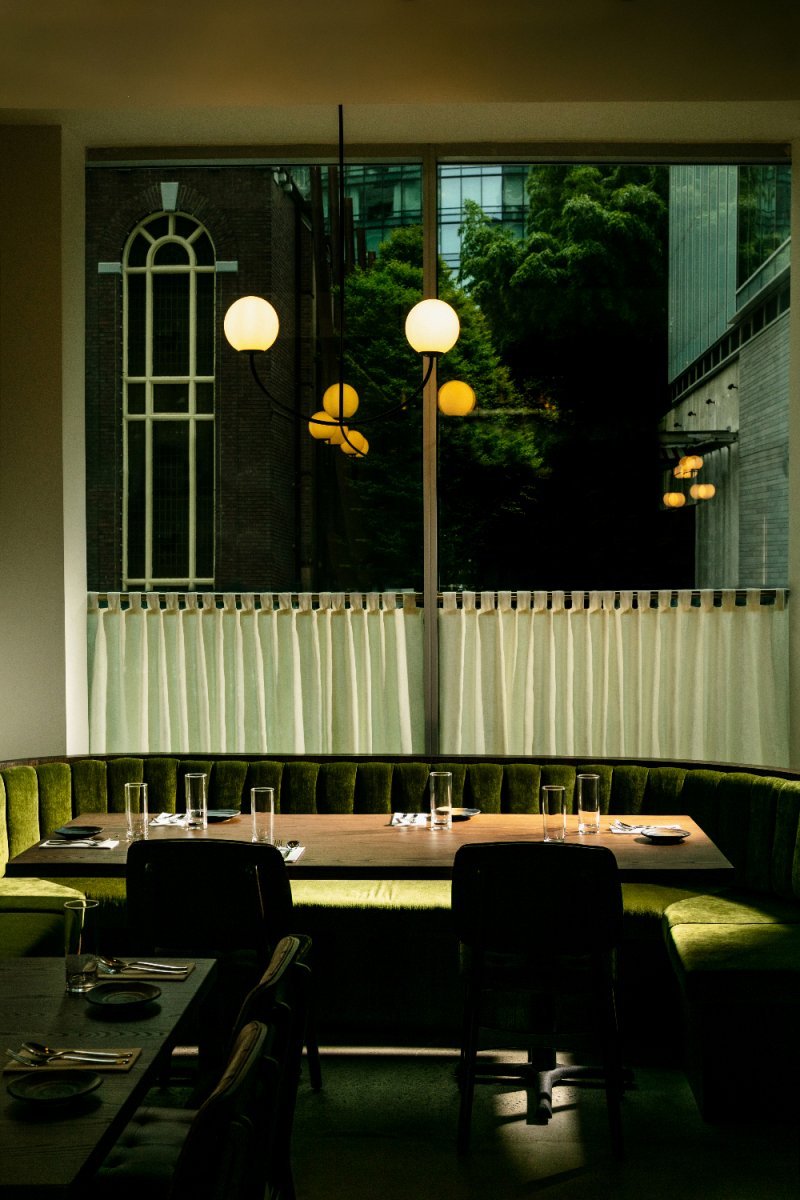 "As the food is an expression of the Pacific Northwest, so too, the space seeks to be an embodiment of the landscape. The goal is to both capture the quiet of the forest and the raw power of the ocean," said Mark Burkart, founder of Little Giant Studio in an earlier announcement about Archer.
Celebrated chef Clement Chan is leading the culinary team here alongside Sandy Chen and executive pastry chef Kiko Nakata. Salmon crudo with B.C. steelhead and castelvetrano olive crouton as well as crab gnocchi with uni bisque, tobiko, confit albacore tuna, snow crab, guanciale, sungold tomatoes, and organic greens are just two examples of seafood-forward dishes to expect here.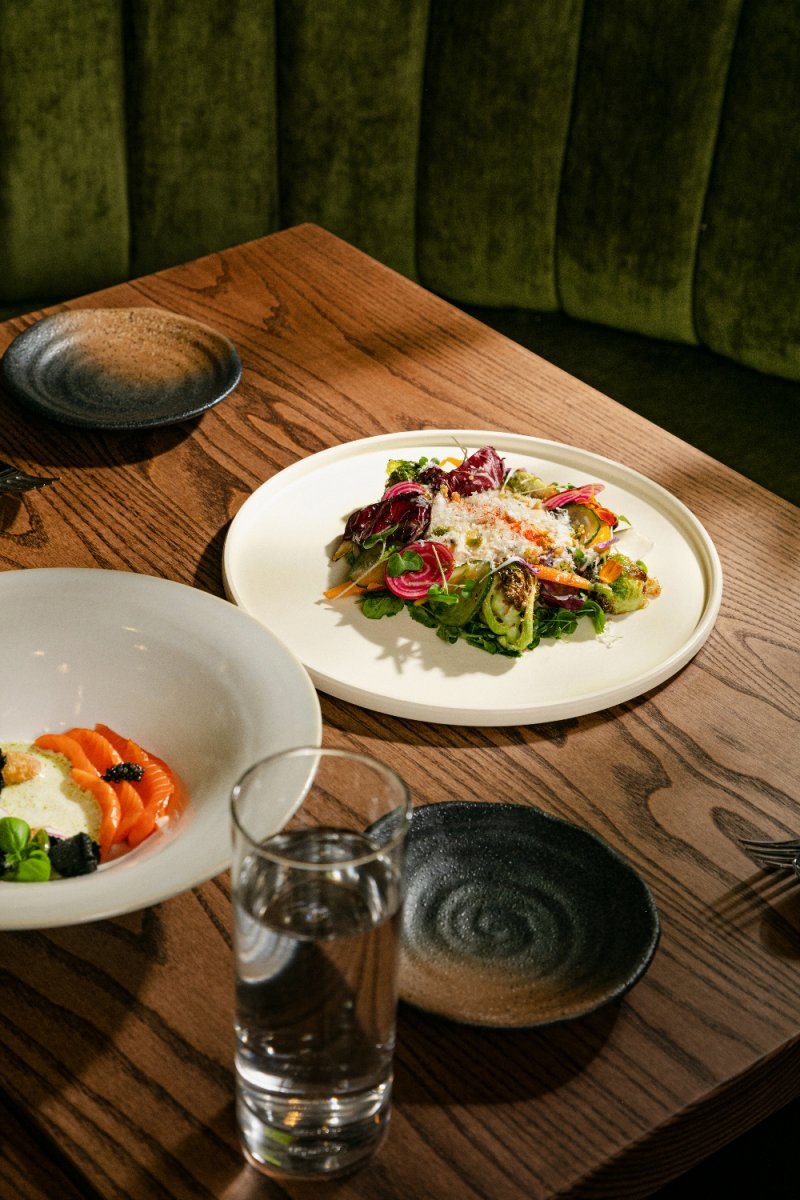 Archer is hoping that Nakata's "Flaming Cheesecake" will become a local favourite. A miso caramel cheesecake with white sesame crust under a dark chocolate chocolate dome with blood orange gel and flaming Grand Marnier shot does sound deliciously dramatic.
Located at 1152 Alberni Street, Archer will officially open on September 26, and operate Wednesdays to Sundays, 5:30 p.m. to late. Reservations are recommended and can be made online.